Getting your landscaping business off the ground and running it is a lot of work but once you've figured out that portion, what's next? Why, growing your customer base of course! After all, your business won't get very far if there aren't any customers to keep things moving.
Note: Before reading through this volume, we recommend checking out Volume 1 on what it takes to start a lawn care business.
Marketing can be tough, especially if you aren't used to the idea of putting yourself out there, we'll provide some helpful tips to make the process less overwhelming. There is a lot you can do to market your business to potential clients. Keep reading to find out what you can do and what TaskEasy can do to help bring your budding business more customers.
Step 1: Find a Voice For Your Brand
What exactly is a voice when we're talking about marketing your business? A business voice is the tone in which you deliver your message. What you say is important, but how you say it speaks volumes. Your company voice will impact the impression your brand leaves on customers.
When looking for inspiration, take a page from companies that have been around for awhile and have perfected their customer voice. For example - Scott's Miracle-Gro Company has been providing lawn grass seeds for homeowners since the early 1900s and are the world's largest marketer of branded consumer lawn and garden products today. Their vision is to help people of all ages express themselves on their own piece of Earth. Being environmentally friendly is important for the company and it shows in their voice. Read more about their vision here.
Before crafting marketing materials, we highly recommend developing a voice that will speak to your audience. This voice will act as a foundation for all of your marketing materials and will help you create an identity that your customers can come to know and love. It will also act as a guideline to ensure your message is consistent and not confusing for potential customers.
Check out these steps for crafting a voice of your own:
Define your audience
With a business voice, your audience is the most important consideration because that is who you'll be speaking to. You wouldn't want to speak to an older audience with lingo that wouldn't translate so take some time to look at demographics of potential clients. Here are some demographics to consider:
Age Range

Gender

Children: Yes or No?

Household Income

Education
All of these factors will play a role in designing your voice.
Identify your value props
After defining your audience, take some time to find out what's important to them by creating your value props. A value proposition tells your customers what values they can expect when ordering services with you. A good value proposition also identifies a problem and provides a solution. Consider picking 2-3 value props because quality is more important than quantity.
Value props will vary depending on the audience, which is why the first step of identifying your audience is important. Do they have a tight budget and value saving money? Do they have a tight schedule and value saving time? Find out what values your potential customers are seeking and incorporate them into your pitch.
If you aren't sure of the answers to these questions, try asking people! Ask existing customers, family members, neighbors, or anyone who currently outsources their lawn care. People are likely to give feedback if you just ask for it because customers like to be heard.
Here are just a few questions you can ask when determining your business value props:
What problems do people run into when seeking lawn care services?

What is the biggest reason people outsource their lawn care to someone else?

What features do you look for in a landscaping company?
Step 2: Choose Brand Visuals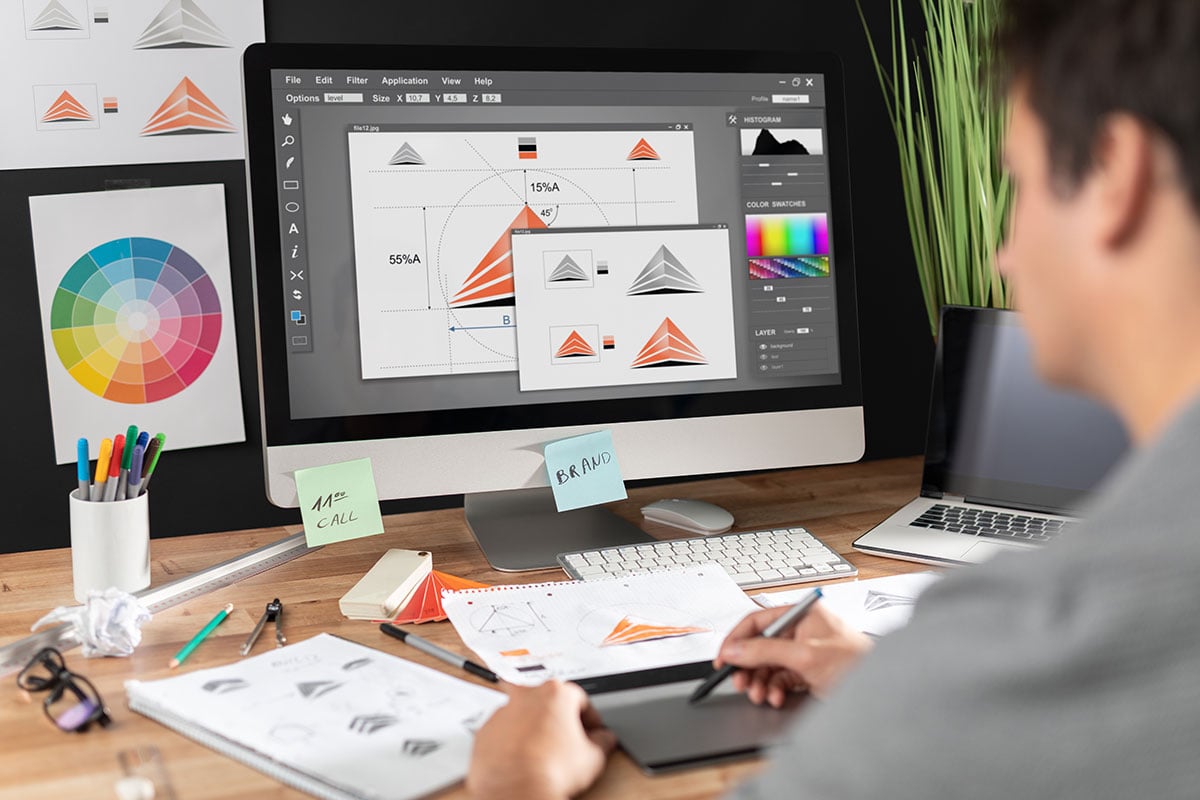 Having an attractive look and feel for your business is just as important as defining your voice. Aesthetics play an important role when it comes to the appeal of a company. They also play a huge role in designing marketing materials and help you be consistent. Here are some steps to help you get started:
Create a Logo
Your business logo is the first thing people will see when they stumble onto your business so make it count. If you don't have graphic design experience, no sweat, there are plenty of talented people that can help you create a simple, yet effective logo. We highly recommend 99 Designs for outsourcing your logo. They make it fun by allowing you to pick a package based on your budget and by allowing designers to compete by submitting their designs after you specify what you're looking for. You just choose the logo you like the best.
Choose a Color Palette and Font
Colors and fonts may seem like pointless details for a landscaping company but having a consistent look and feel for marketing materials is always a good idea for any business. If a company color scheme is off-putting, customers might not have the best first impression. Look at your competition for ideas, consider your audience, and keep it simple for best results.
Step 3: Create a Website
Having a professional website is always a good plan because people often go online to search for services in today's business environment. Without an online presence, you could be missing out on several potential customers. A website can act as validation for your business while providing people with helpful information regarding your services. Just keep in mind that having a website will generate more contacts so it's important to make sure you have the capability and staff to handle the extra work of answering inquiries and providing quotes.
If you're not a web designer, it's worth the money to hire someone to create a website for you. It's important to have a professional create your website to give off an appearance of professionalism and quality. There are several online services designed to help you create a website for your small business. Check out DREAMCO design, specifically built with landscape businesses in mind.
Step 4: Online Marketing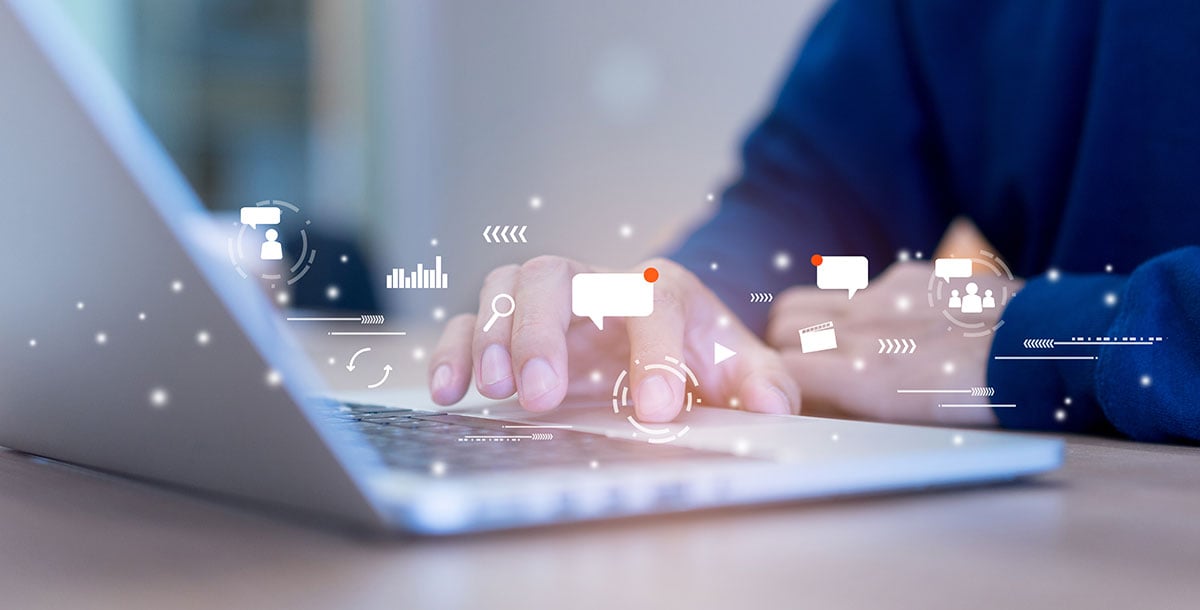 We live in a digital age so how exactly should you go about advertising your landscaping or lawn care business online? Fortunately, there are several outlets, some of them more successful than others. You don't always have to pay either, some sites will allow you to advertise your business at no cost. Check out these options:
Utilize Review Sites
How often do you read reviews or check out Yelp pages before buying a product or finding a new place to eat? Your potential customers probably do the same. Build yourself a Yelp page and get listed on landscape resource sites such as Porch or AngiesList. Customers often use these sites to locate nearby contractors in their area so make sure you're listed in as many lists as possible.
Although these sites are free to use, some sites, such as Yelp, provide paid, premium plans that allow for more local exposure. If you have the budget for paid advertising, give it a test run and see how it goes before going all in. As with having a website, you'll need to make sure you have the time to dedicate to responding to comments and the extra leads you generate by utilizing your online resources.
Social Media Advertising
Leveraging social media for advertising your landscaping business can be tricky due to the sheer volume of content on social media but it is possible. You can always make a posting and hope your friends will share but you can also purchase paid ads on Twitter and Facebook.
Facebook - You can create a page for your business and use paid Facebook advertising to reach more of your current Facebook fans to drive engagement or you can reach more Facebook users, who aren't currently following you to generate more leads. Here is a helpful guide for Facebook advertising.
Twitter - You can also create ads that will show up on Twitter feeds by targeting users based on their interests, followers, and more. Twitter advertising can be a little more costly than facebook but it may be worth checking out. Here is a helpful guide for Twitter advertising
Instagram - Instagram is becoming increasingly popular for advertising for businesses of all sizes because of the attractive format. Sponsored posts look very similar to typical Instagram posts and are quite unobtrusive. You can create visual ads that will catch the eye of users who just happen to be scrolling through their feed. Here is a helpful guide for Instagram advertising
LinkedIn - As far as advertising your landscaping business goes, LinkedIn can be great but is more ideal if you cover a large market. If you're only local, you might be better off sticking to local targeting options on sites like Facebook and Twitter. If you still want to learn more, here is a helpful guide for LinkedIn advertising
Remember, online marketing isn't a must or the best option for everyone. If you would prefer to just target smaller areas in a more personal way, keep reading for some ideas for marketing your landscaping business with traditional marketing.
Step 5: Traditional Marketing

Yard Signs
One of the best ways to advertise your lawn care business to potential customers is by way of yard advertising. Put together some quality yard signs with your branding and ask existing customers if you can place them in their yards after you service them. Most people should be happy to help you out if you ask nicely.
This works especially well in residential neighborhoods with new subdivisions where several neighbors may already be on the lookout for a primary lawn care provider. This is also a fairly affordable form of marketing as you only have to pay for the materials involved in making your signs. There are several resources online for making customized yard signs.
Car/Truck Advertising
You've probably seen cars or trucks advertising landscaping businesses before. Branding your company vehicle can go a long ways in increasing brand awareness and contacts. If you think about it, car advertising will give you more visibility than just about any form of advertising, given how many people drive on a daily basis.
A quality car-wrap or magnet is fairly inexpensive and like any other business expense can be used as a write-off once tax season rolls around. Signs.com also does custom decals for cars and trucks, check them out here and turn your vehicle into a moving billboard. As an added bonus, traffic jams won't be as painful knowing you're getting in some extra advertising.
Door Hangers and Flyers
We know that going door to door to hang door hangers or flyers isn't always fun but the effort can go a long way. Consider recruiting some family member and close friends and make a day of it! Here are some tips for hanging door hangers and flyers:
Research your demographics - If you already know your customer base, then you probably know which neighborhoods to advertise in. Don't waste time trying to hang door hangers and flyers on as many doors as possible, stick to people who would typically fall into your target audience.
Keep it simple - Your design and messaging should be simple and to the point. If there is too much clutter or noise going on, people might just get frustrated and end up tossing the door hanger aside. People should be able to read your pitch quickly.
Use coupons and a call to action - An appealing coupon, combined with a strong call-to-action can do wonders. People typically appreciate a good deal and it will help you stand above your competition if you provide something enticing such as a discount.
Track responses - The only way to know if your door hanger and flyer advertising is actually working is to track responses. When you get a new customer, make sure to ask them how they heard about you. This way you don't waste your time and efforts on ineffective marketing.
Remember, never put door hangers or flyers in or on mailboxes as it is against federal law. If you need a resource for making your materials, Uprinting is a great, affordable resource for both door hangers and flyers.
Step 6: Gather an Email List
One of the biggest regrets contractors often have when starting their own business is not collecting an email address from their customers. We highly recommend always gathering email addresses from your customers because we guarantee they will come in handy at some point down the road if your customers leave or pause service. As long as you are on good terms, you can always contact your customers via email to pitch your services or offer a special discount for coming back. Keeping in touch with your customers, active and inactive is important.
If your list grows large enough, consider using a third party Email Service Provider such as Mailchimp to take your email marketing to the next level. With a professional platform, you can craft quality email campaigns and easily keep in touch with multiple contacts at a time. Just make sure to research the CAN-SPAM Act to make sure you follow the rules of email marketing and to avoid spamming anyone.
We hope these tips help you market your young business with success! Now that you've learned about starting your own business and growing your customer base, what about the daily tasks that come with running a business? In the next volume, we discuss the ins and outs of running your own landscaping business to give you a feel for the daily to-dos. Click the button below to keep reading!