Our Leadership Team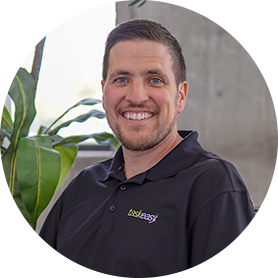 Ken Davis
Chief Executive Officer

Read Bio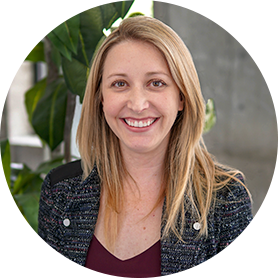 Vanessa Stewart
Chief Legal Officer
Read Bio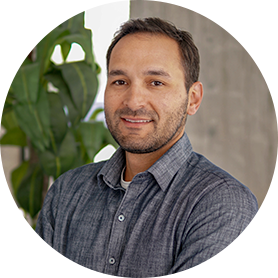 Chris Griego
Chief Operating Officer
Read Bio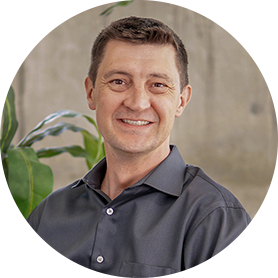 Alex Smith
Vice President of Engineering
Read Bio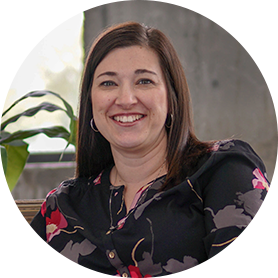 Amy Ames
Vice President of Operations
Read Bio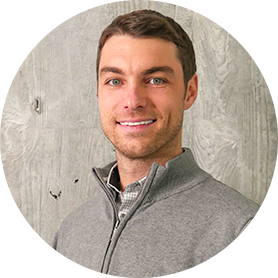 Montana Marsden
Vice President of Business Intelligence
Read Bio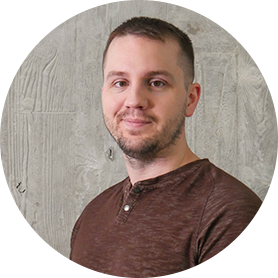 Kyle Lewis
Chief Technology Officer
Read Bio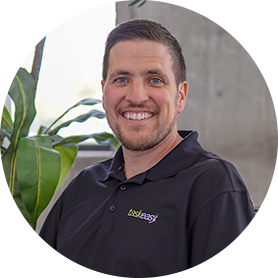 Ken Davis
Chief Executive Officer
As Chief Executive Officer of TaskEasy, Ken Davis' vision of empowering customers to connect with exterior maintenance services as easily as buying products in a store was the driving factor behind TaskEasy's creation.
Ken is a natural entrepreneur with a successful record of founding and establishing companies. He previously started Exterus Technology Services, an on-demand tech services group, and Oakley Networks, a cyber security company which sold to Raytheon in 2007 for $250 million. Ken continued at Raytheon for more than three years following the purchase in the capacity of vice president of technology. He was primarily focused on due diligence and integration for Raytheon's multi-billion M&A activity, along with directing Raytheon's only commercial sales team.
Ken received his bachelor's degree in finance and mathematics, cum laude, from the University of Utah. He is an experienced speaker and lecturer, having presented at tech and security conferences including RSA, the Gartner IT Security Summit, TechForum, DoDIIS, Interop, Secure World, and others.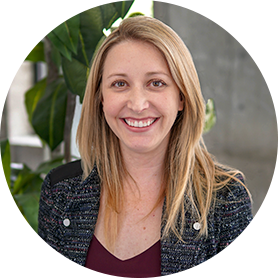 Vanessa Stewart
Chief Legal Officer
As Chief Legal Officer, Vanessa Stewart is responsible for driving the strategic legal direction of TaskEasy, as well as overseeing the day-to-day legal operations and human resources function for the company.
Vanessa brings to TaskEasy a business-orientated legal perspective, drawing upon her experience working both in the U.S. and abroad. Prior to joining TaskEasy, Vanessa worked as General Counsel for NM Group, which was acquired by Trimble, Inc. in 2017. Based in the United Kingdom, Vanessa oversaw NM Group's U.S. legal operations and ITAR compliance. Vanessa began her legal career in California, where she interned for the CA Superior Court and Orange County District Attorney, and then gained extensive litigation experience defending high-visibility clients working with regional law firms.
Vanessa earned her J.D. from Chapman University School of Law and B.A. in Communication Studies from Loyola Marymount University.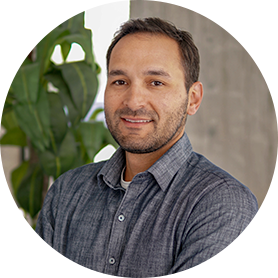 Chris Griego
Chief Operating Officer
As Chief Operating Officer, Chris Griego is responsible for accelerating and optimizing service delivery, expanding TaskEasy's services offerings, enabling and supporting strategic initiatives and by continually evolving the operational backbone of the business.
Chris brings deep experience in home and commercial services and real estate technologies. Before joining TaskEasy, he was a Vice President at Closetbox, a venture-backed valet storage business where he established a partnership and BD function, tripled the service pro network and secured a series B round. Prior to that, he was helping a seed-stage mobile job management software company raise capital and framework, staff and execute the sales and support side of the business. Before that, he was at HomeAdvisor (ANGI HomeServices) for 10 years where he led a team that contributed over 20% of EBITDA annually and built many of the modern business development, partnerships, advertising and sponsorships functions that still exist today. Additionally, he represented HomeAdvisor in a $750 Billion industry on government and institutional boards and steering committees where he advocated for advancement, curricula, and development of service pros to foster a better customer-pro experience.
Chris brings a thorough understanding of the trades with a background in transformational technology solutions and business processes. He is passionate about promoting a better experience for homeowners, property owners and managers, and service businesses while unlocking and accelerating enterprise value. He has a Bachelor of Finance and MBA from the University of Colorado.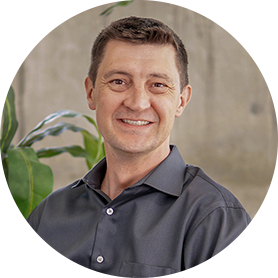 Alex Smith
Vice President of Engineering
As VP of Engineering, Alex Smith leads the engineering function at TaskEasy. He and his team are responsible for delivering and maintaining the technology that enables TaskEasy to serve its customers and contractors with intuitive and reliable services and applications.
Prior to joining TaskEasy, Alex has held software leadership roles at Forcepoint, GE Healthcare, and Symantec. At GE Healthcare he led multinational software development projects for fluoroscopic imaging systems. At Forcepoint and Symantec he led development on various cyber-security products ranging from Incident Management to Intrusion Detection and Insider Threat monitoring. Alex brings over 18 years of software development leadership experience to the team. He is committed to communication, building up others and delivering timely yet simple solutions with consistent quality and performance.
Alex has a Bachelor of Science degree in Computer Science from Westminster College of Salt Lake City.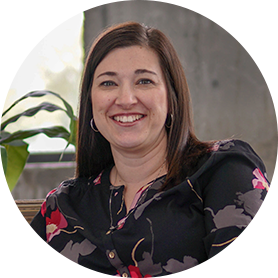 Amy Ames
Vice President of Operations
As VP of Operations, Amy Ames is responsible for TaskEasy's pricing strategies and working with operational leaders across the company to grow the business and optimize existing processes to ensure client and consumer success.
Previously, Amy managed the TaskEasy Operations department where she was instrumental in managing the training of new operation employees, the success of day-to-day client operations, and placement, recruitment, and quality of contractor-fulfilled jobs. Amy has always been a key leader through TaskEasy's company, revenue, and customer growth.
Amy has a Bachelor's of Business Management, magna cum laude, from Brigham Young University-Idaho.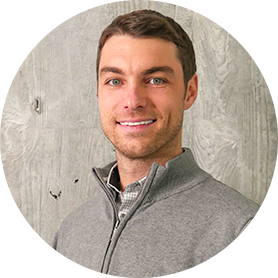 Montana Marsden
Vice President of Business Intelligence
As the Vice President of Business Intelligence, Montana Marsden is responsible for providing each department with the reporting and analytics needed to make efficient data-driven decisions, as well as overseeing the integration and configuration of COTS (commercial off-the-shelf) software products.
While finishing his MBA, Montana joined TaskEasy in 2015 as an intern in the Marketing Department. He then came on full-time as Digital Marketing Manager where he discovered his love for data analysis and added business intelligence to his career path. Prior to joining TaskEasy, he worked as Accounting Manager for Product Architects, Inc., where he was responsible for A/P & A/R, bookkeeping, inventory management, and payroll. Outside of work Montana enjoys hiking with his dog, fishing, camping, and spending time with family and friends.
Montana has a Bachelor of Science in Entrepreneurship and an MBA from the University of Utah.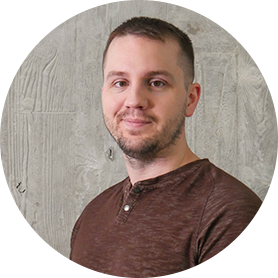 Kyle Lewis
Chief Technology Officer
As CTO, Kyle Lewis is responsible for outlining the company's technological vision, implementing technology strategies, and ensuring that the technological resources are aligned with the TaskEasy's needs, both business and technical.
During his time at TaskEasy, Kyle has served on the architecture committee, helped develop process, and led the effort in many areas including system design and architecture for multiple significant system enhancements. Before joining TaskEasy, Kyle has held multiple Sr. Engineer roles at companies including Intel and IBM. Prior to that, he spent 6 years in the Marine Corps as an Electrical Engineer working in satellite communications.
Kyle has an Associate of Arts in Sociology from Kean University of New Jersey.
Our History
TaskEasy's genesis was in solving a problem. Ken Davis was a property owner with a modest portfolio, dealing with the hassle of managing lawn care and snow removal in multiple cities. He was sinking countless hours into finding and vetting landscaping contractors and then auditing the work to verify performance. Ken also discovered that pricing was often not fair to either him or the contractor, who felt they were "working two jobs" or "charging for travel and performing services for free." The entire landscaping services industry was plagued with inefficiencies, which caused unnecessary tension between customers and contractors.
As an entrepreneur with several successful ventures under his belt, Ken was in the perfect position to solve the problem. He began developing a method to make buying exterior maintenance services for customers — and fulfilling services for contractors — as easy as buying products online. His proprietary, patent-pending solution established fair market pricing for yard care and snow removal in 403 statistical metropolitan areas throughout the United States, bypassing the sunk time on bidding and establishing contracts. The system lets customers buy vetted, insured, and guaranteed yard maintenance services, like lawn mowing, instantly. Contractors are freed up to spend more time performing billable work, and less on back-office functions like scheduling, bidding, marketing, billing, and collecting.
TaskEasy is the company Ken created around this innovative solution, and it launched to consumers in April 2013. Total investments of more than $45 million have resulted in a state-of-the-art platform, which includes a website, financial system, supporting apps, and strong network security. The result is a powerful ecosystem that automates and audits exterior property maintenance services, manages exceptions, and provides reporting and accountability to clients.
Since launching, TaskEasy has mowed lawns and serviced yards in over 12,000 cities and across all 50 U.S. states. TaskEasy works together with landscaping businesses in each area, supporting local industry with over 1.5 million yard care tasks performed to date. TaskEasy's network of screened and insured lawn maintenance vendors is the nation's largest.
Our Guarantee
TaskEasy makes ordering and scheduling yard maintenance simple and convenient, and we guarantee that all service work is done to our customer's satisfaction.
Once a service has been completed, customers have 2 days to approve or reject the work, at which point it auto-approves and the contractor is paid. In the rare event a job was not performed to a customer's satisfaction, we give the contractor 2 days to respond to the feedback and fix the issue. If the customer is still not satisfied, at the customer's request we will either dispatch a new contractor to redo the job correctly or refund the service fee in full.
TaskEasy has the nation's largest network of licensed and insured local landscape contractors, and constantly tracks the customer feedback on each contractor in our system. Contractors that do not maintain a high standard are removed from our system.