The most trusted app for lawn care services nationwide.
Order and manage lawn and yard care services on-the-go
Your yard in the palm of your hand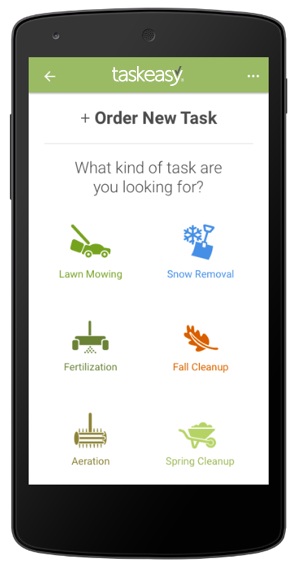 Order lawn care services for single or multiple properties
Easily order exterior home services, such as lawn mowing, fertilization, and aeration from your phone. Customize each service by choosing from multiple service plans, frequency, and scheduling options.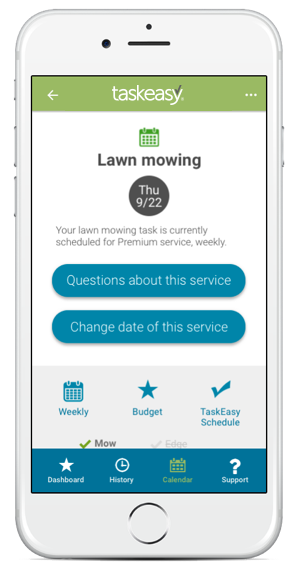 View, edit & skip upcoming lawn maintenance
With the ability to view, edit, and skip upcoming tasks, managing home services has never been easier. See the schedule for all upcoming tasks. Make changes to your task's service plan, frequency, and schedule, right from your phone. Or simply skip an upcoming service for any recurring task.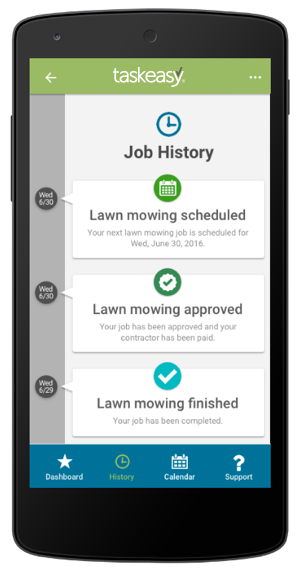 Review & approve all recently completed work
TaskEasy stands behind our quality guarantee. That's why after each service you will receive a notification prompting you to approve and rate the work performed. You will also be provided with before & after photos of each service, making it easy to approve work while on-the-go.
Download the TaskEasy Yard Care App
on iPhone or Android