No Independence Day celebration is complete without fireworks, excellent food, and good company. You can find these celebrations happening in just about every neighborhood across the country. Small parties are great, but here are some of the best (and biggest) 4th of July celebrations across the United States that you can add to your travel plans this year.
Some of the criteria we looked at to determine what cities have the best Independence Day festivities:
Number of people in attendance
Proximity to highly populated areas
Variety of attractions (fireworks, parade, carnival, etc.)
Years running
This list was updated in July 2020 to reflect accommodations for the COVID-19 pandemic.
Addison, TX
As the saying goes, "everything is bigger in Texas." This 4th of July celebration is no exception.
Addison, Texas is a small city north of Dallas with a population of less than 20,000. It's host to Addison Kaboom Town, the biggest 4th of July celebration in the Dallas-Fort Worth area, bringing in close to 400,000 onlookers.
The Addison Kaboom Town celebration is kicked off with an airshow with historic warplanes flying through the skies. It's followed by an extravagant fireworks display with over 3,500 pounds of fireworks.
2020 accommodations: The airshow has been canceled. Fireworks have been moved to an undisclosed location where they will be live-streamed to the city's YouTube channel.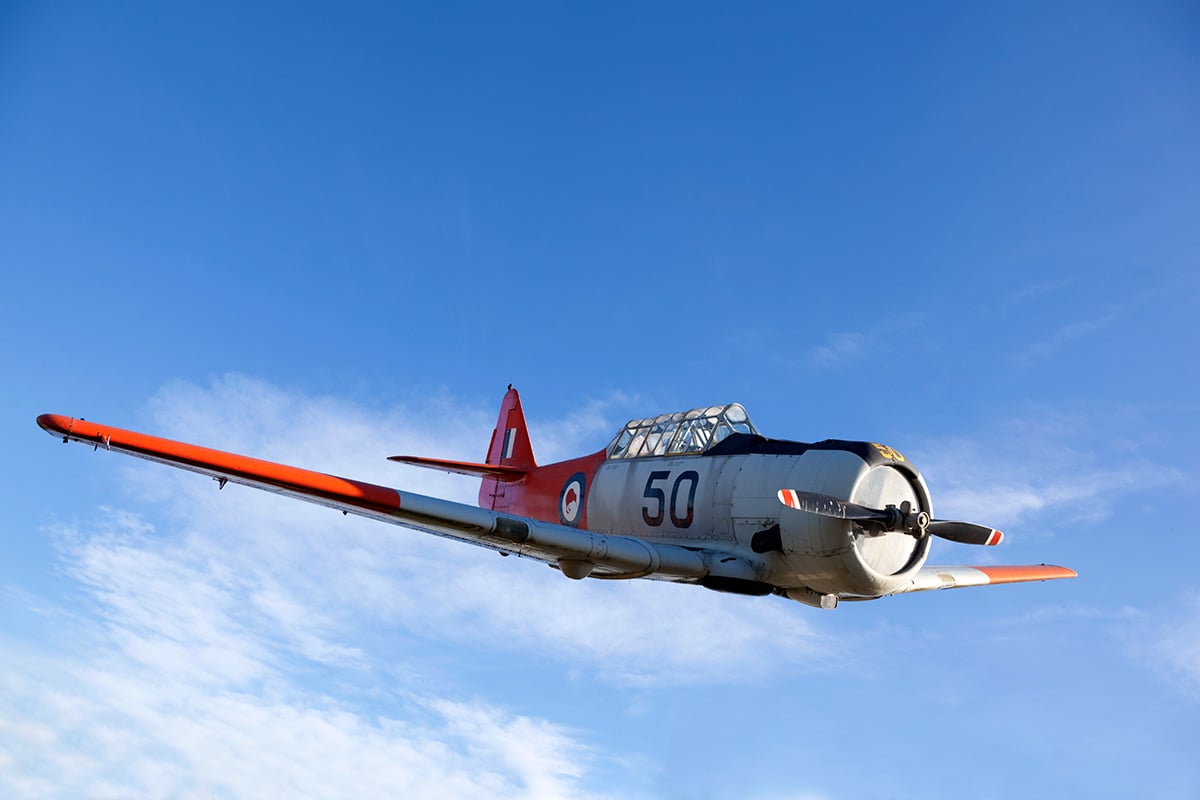 Bristol, RI
Bristol, Rhode Island is the location of the oldest 4th of July celebration in the country. Starting in 1785 for a Revolutionary War veteran to celebrate our nation's independence, the festivities have been ongoing for 234 years.
Bristol offers everything: concert, 4th of July ball, pageant, carnival, parade, and of course – fireworks. Festivities start on Flag Day (June 14) and end on July 4. The big fireworks show is on July 3 over Bristol Harbor to not take the focus away from the historic Independence Day parade.
2020 accommodations: The parade will continue, but other events will be postponed to resume later in the summer, if possible.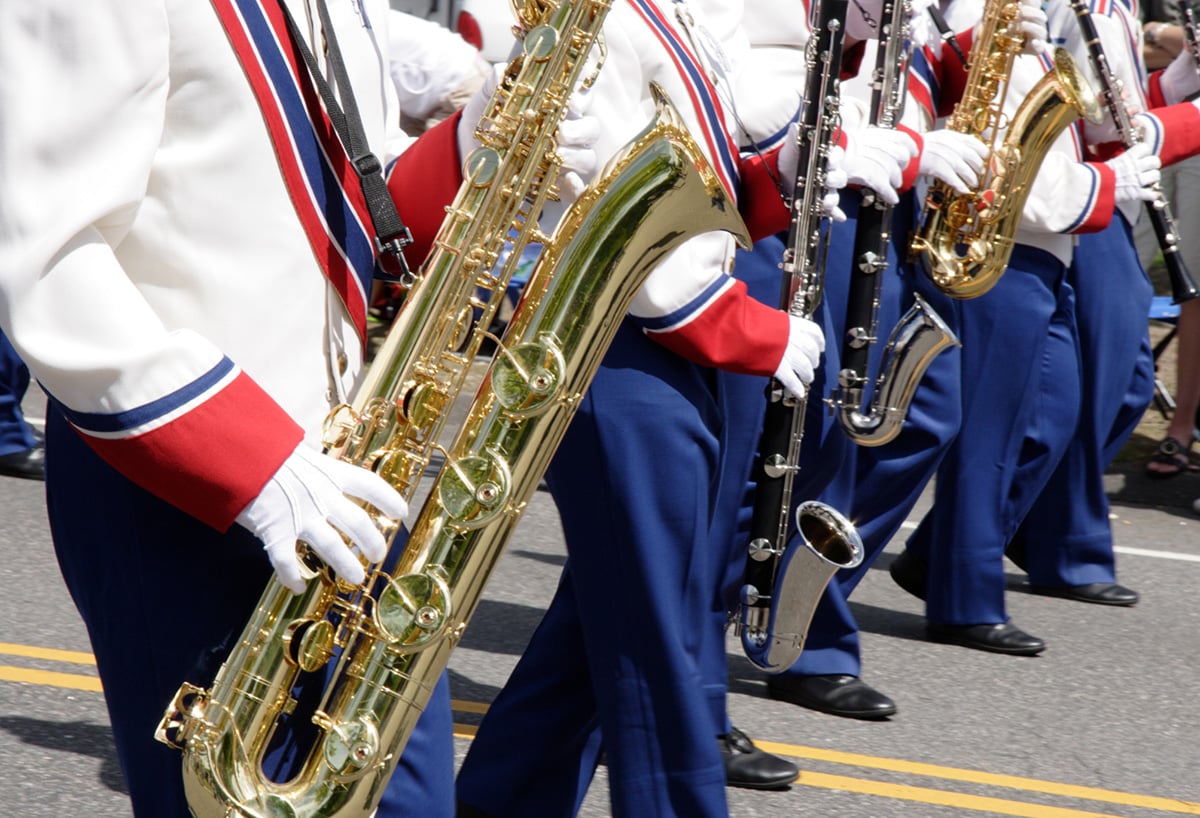 Las Vegas, NV
Las Vegas, Nevada is known as a party city, so of course it has impressive 4th of July parties! There are celebrations throughout the whole city, with many individual casinos and other organizations putting together firework shows. As you walk down the strip, you can see fireworks from many places in the city.
One of Las Vegas's most popular fireworks displays is at Caesar's Palace. It has a very centralized location on the strip for everyone to see. Beyond casinos, there are events that kids will enjoy too! You can head to the outskirts of Las Vegas to the Summerlin community, for a family-friendly parade.
2020 accommodations: Summerlin parade has been moved to a virtual parade. Caesar's Palace fireworks display is canceled.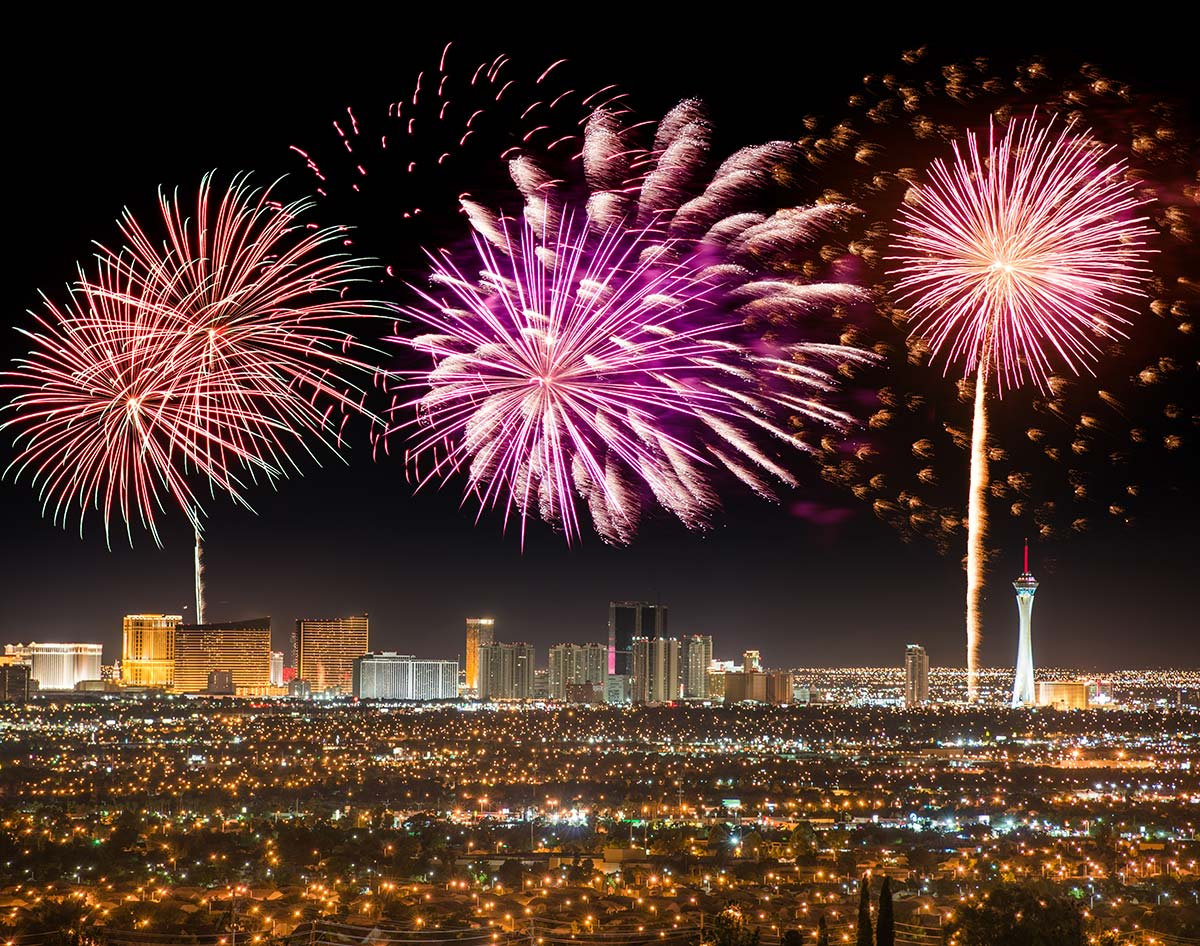 New York City, NY
Macy's 4th of July Fireworks Spectacular has long been a staple of New York City's Independence Day celebrations. The show has been running for over 40 years and features some of our nation's most well-known artists and one of the country's largest fireworks displays. Kelly Clarkson, Brad Paisley, and Jennifer Lopez have all performed at the Macy's 4th of July show.
Once it gets dark, the firework show of a lifetime starts. Forty thousand fireworks make the show spectacular while reaching heights up to 1,000 feet. The fireworks are visible from many parts of the city, and the program is recorded so people anywhere in the world can experience a spectacular New York City 4th of July.
2020 accommodations: To prevent crowds, Macy's will do 5-minute shows in undisclosed New York City boroughs from June 29-July 4. The displays will be recorded and broadcasted along with the concerts on July 4.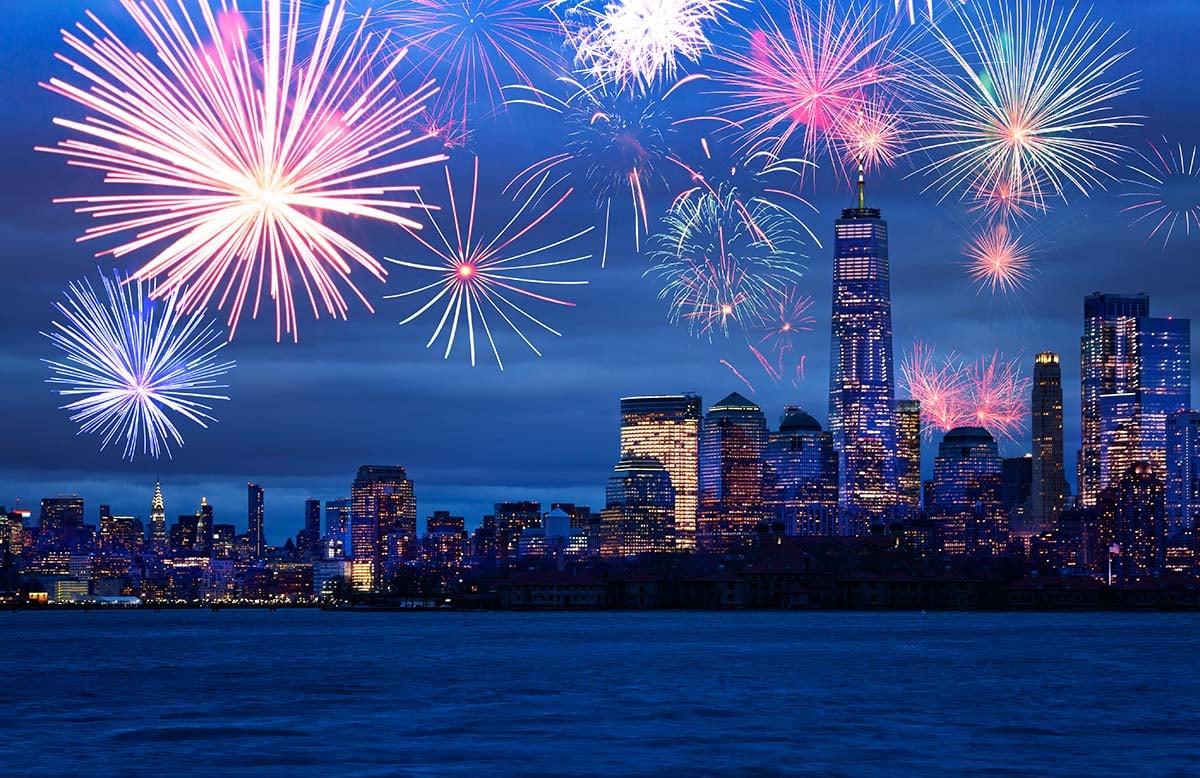 San Diego, California
Although many of the most popular and historical Independence Day celebrations happen on the East coast, you'd be missing out if you glossed over sunny San Diego. It has one of the largest 4th of July celebrations on the West Coast. Plus, after spending the day relaxing on Mission Beach, you won't have to move a muscle to see the fireworks show.
Half a million people watch San Diego's Big Bay Boom. Very few cities have the possibility of putting on a show near the waterfront, but San Diego has perfected theirs by lighting off fireworks on the water atop four barges in San Diego Bay.
You can watch as the fireworks pop in every direction over the beaches of San Diego. The water mirrors the shimmering colors, giving you an eye-popping, dazzling show.
Have you ever wondered what would happen if all the fireworks went off at the same time? Big Bay Boom found the answer for you in 2012. A technical malfunction turned the 17-minute show into a 15-second smoky display.
You can also check out Old Town San Diego during the day, offering a parade, crafts, a pie-eating contest, and more.
2020 accommodations: Big Bay Boom will not have a fireworks display but will broadcast a special program celebrating the nation's independence with fireworks from previous years. Old Town San Diego will provide digital festivities.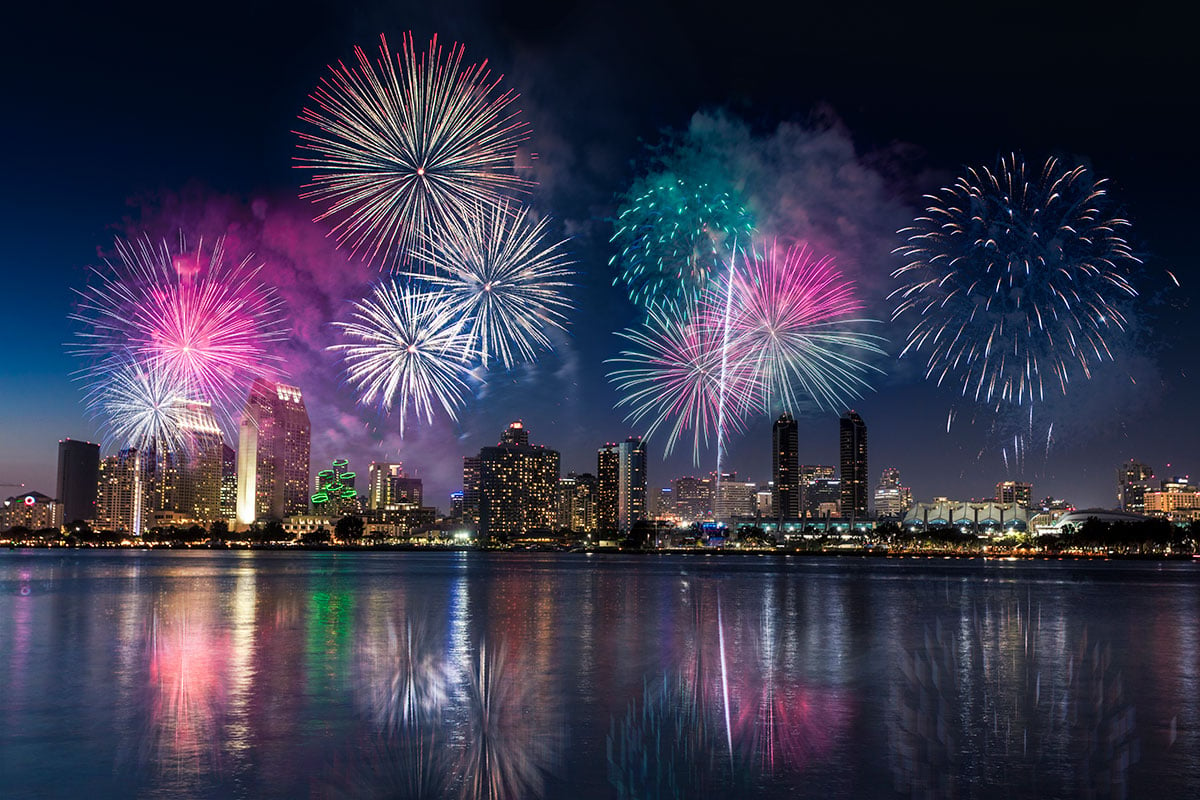 Washington D.C.
What better place is there to celebrate the nation's independence than from the capitol itself? PBS broadcasts "A Capitol Fourth" which includes performances from guest musicians, a U.S. army salute, music from the National Symphony Orchestra, and fireworks.
You can watch the event live from the National Mall with a wide array of performances. As the dark sets in, a grand fireworks display starts. Watch as the fireworks shoot up from behind the Lincoln Memorial and light up the Washington Monument. Sounds sensational, doesn't it?
2020 accommodations: Broadcast will be pre-recorded, but the fireworks will carry on as usual from the National Mall.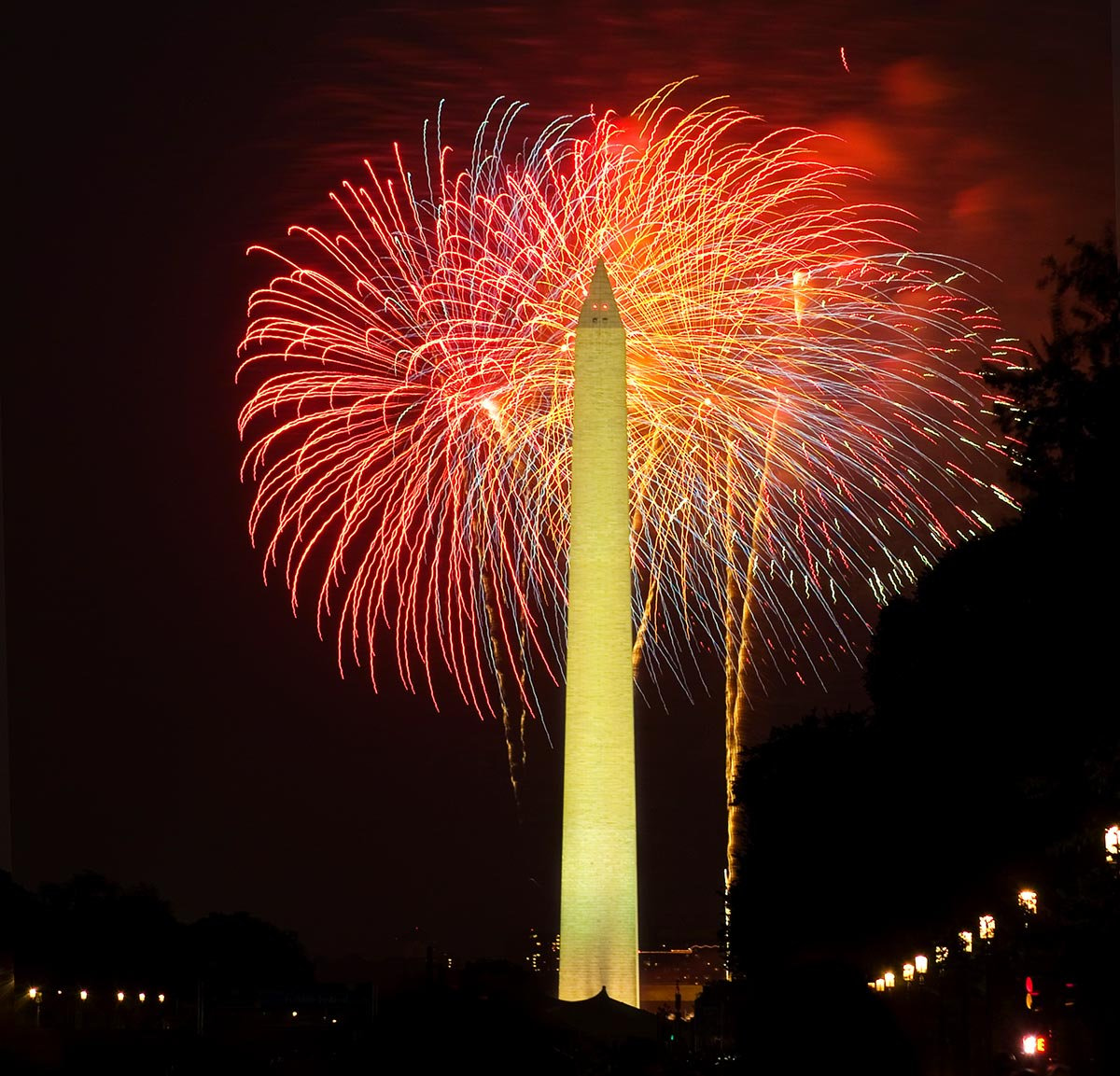 Did your favorite 4th of July celebration make the list? Let us know by including your favorite celebration below.