As your tenants move out and you start looking for new ones to take their spot, you should consider how to prepare the perfect rental home listing. The right photos will have a significant effect on how quickly your rental home will be filled.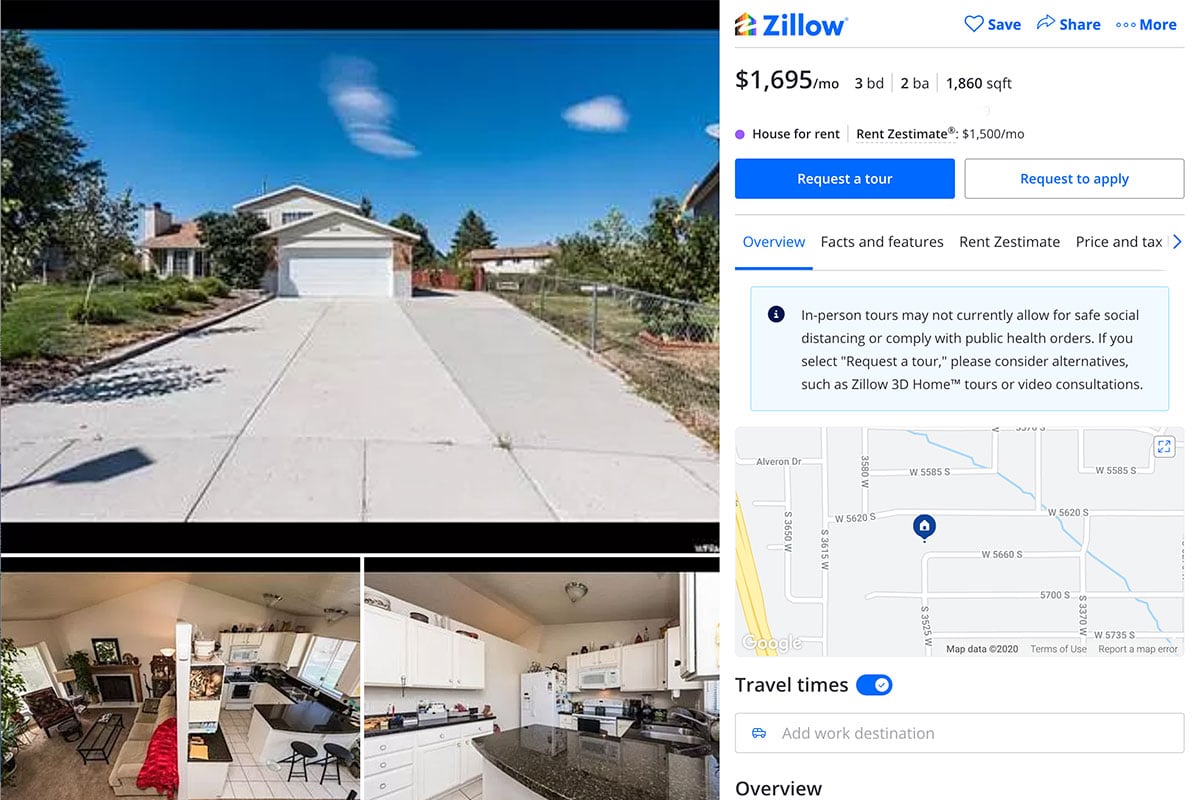 .
Why Include Photos in your Rental Listing
Including photos in your rental property listings could be the difference between whether your property sits vacant for six months or a tenant signs the new lease immediately. Rental home listings with photos attract more viewers and are more likely to get rented out quickly.
The purpose of these photos is to give your possible tenant a small peek into the home that will encourage them to schedule a time to see the house for themselves.
Including the right kind of photos matters. You should include 20-25 photos in your listing that all feature something different about the house. Think about what questions potential renters might have about the property and include those things in the pictures.
25 Must-Have Photos for Rental Homes Listings
To Furnish or Not to Furnish
When it comes to taking these photos, a common question is, "should I include furniture?" If you have the means to do it, yes you should. There are benefits to using furniture for photos such as that the space will look larger, and renters can see each room's function.
It is difficult to do if you have current renters living there because you would have to work with them and their schedules to get a good picture. You also don't have control over what furniture they have or how clean the house is.
Another option is to stage the home with rental furniture, but this requires more time and money. Your tenant turnover will not be as efficient if you have to take the time to stage furniture between each new tenant.
If staging furniture does not seem reasonable for your situation, make sure that the house is spotless. Get the carpets cleaned professionally and clean the house from top to bottom. You do not want your renters to see blemishes in the photos that cause them to think that the property is not worth seeing.
Must-Have Photos
Here are our recommendations for the top 25 photos that you should include in your home listing. Keep in mind - these are suggestions because each home has its unique features. Make sure to include pictures that highlight what makes your home better than the rest.
Front Yard
1. Front of Home
One of the essential photos to include in your rental listing is a head-on shot of the front of the home and yard. This photo will show your curb appeal and help the potential tenants decide if they'd like to take a closer look or move on to the next listing. Your responsibility is to make sure that the yard is in its best condition for the photograph. Plant flowers, sweep the dirt off of the porch and driveway, and mow the lawn. If you don't have time to manage the landscaping, try out a landscaping service like TaskEasy to take care of everything for you. Consider taking the photo at dusk with all interior and exterior lights on to really make the home stand out.

2. Angled Front of Home
Taking a photo of the front of the home from the corner of your property will help your future renters see the depth of the house. They will be able to notice all of the features the home has to offer, like a wrap-around porch, that might have been hidden in the head-on shot.
3. Front of Home in Another Season
It might be a good idea to include a photo of your home in a different season. Your home might have gorgeous blooming flowers in the spring or colorful changing leaves in the fall. Capture that to share with renters who will likely be living there during all seasons. They'll be able to imagine themselves there during the whole year.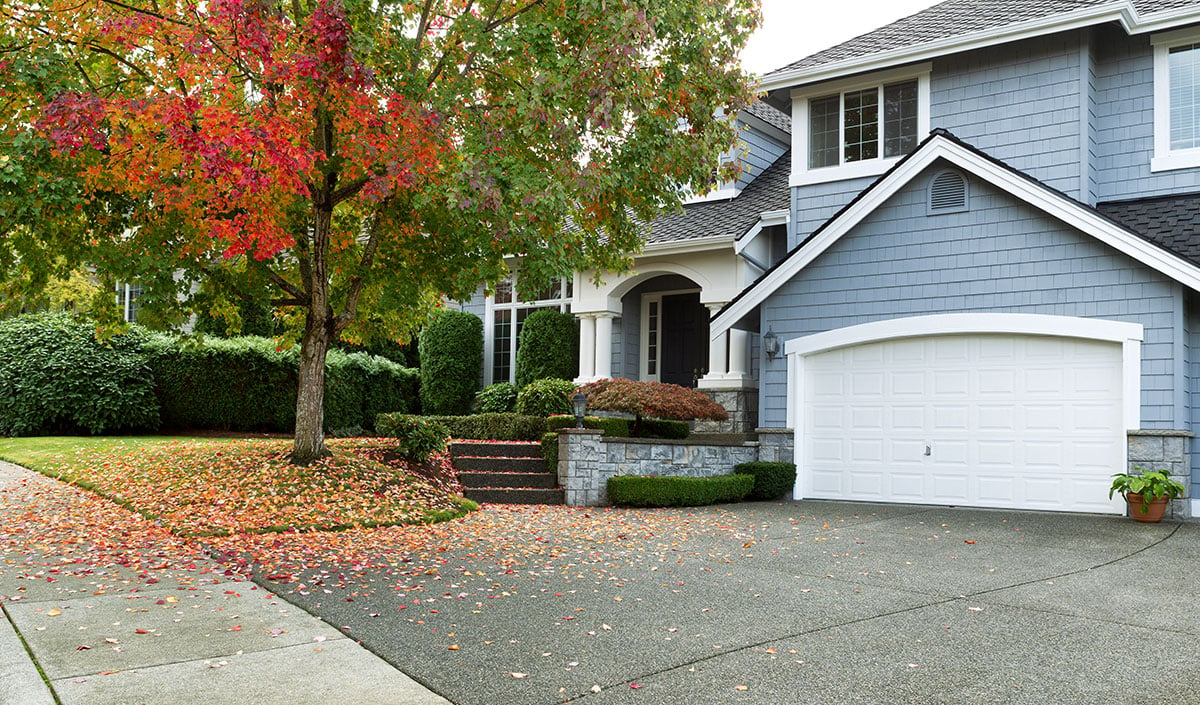 Back Yard
4. Back of Home
Get a photo of your backyard and the back of the house. This way, potential renters can see the whole yard and the porch or patio. Like the front yard, you need to take care of all landscaping needs in the backyard. Take your photos after the lawn has been freshly mowed to give it a sleek look.
5. Yard from Back Door
Let your tenants get a wide-angle view of the whole yard. Even if you have a big dead spot on your lawn, don't hide anything in your photos. You need to either show it or fix it. If your tenants go to a showing and see a glaring problem that wasn't present in the photos, they will wonder what else you're hiding about the property. Keep your listing photos up-to-date so that they are an accurate representation of your current home.
6. Unique Backyard Feature
If you have anything in the backyard that renters may want to know more about that isn't clear in the other photos, include one focused on that. For example, a pool, hot tub, or an outdoor fire pit may deserve their own picture that will draw in more potential renters.
Kitchen
7. Wide Kitchen
Most listings will be adequate with one wide shot of the kitchen as long as you can include everything. Let the focus be on the appliances because renters are generally curious about those.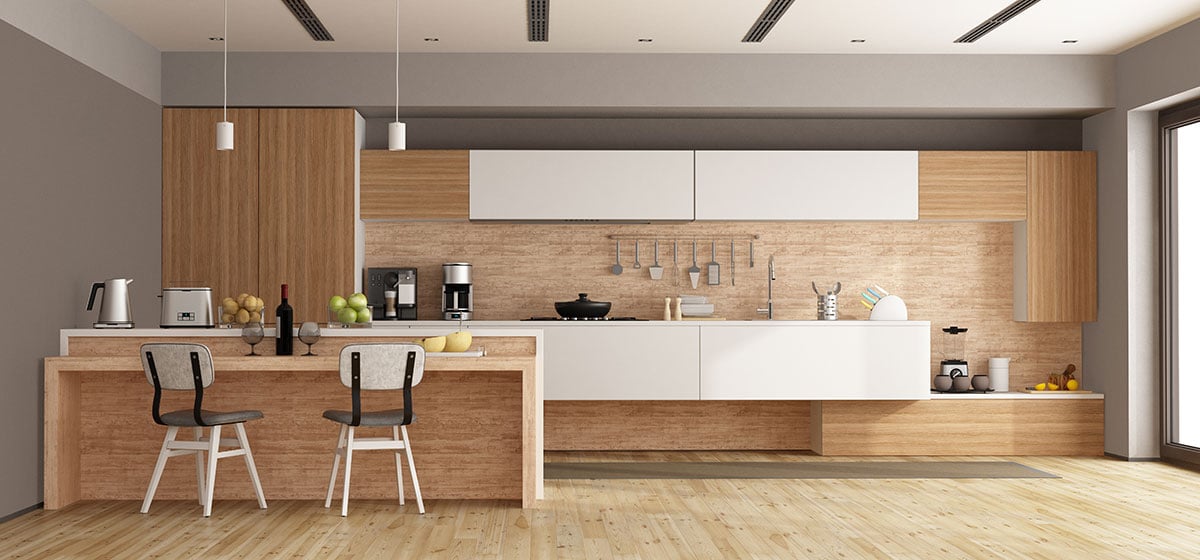 Living Room
8. Whole Living Room
Families spend a lot of time in their living rooms, so getting this photo just right is vital. You can focus on a beautiful lighting feature or the fireplace to make the room stand out. Turn on all the lights and open the blinds to bring in the natural light for stunning photos.
Dining Room
9. Wide Dining Room
Show the whole room so the potential tenants can get a good idea of the dimensions and how their table might fit in the space. With the right dining room photo, the tenants will be able to envision themselves sitting there every night for family dinners without even seeing the property.
10. Dining Room Windows
If the room has a view, show it off! You've already shared the outside of the home, but what can you see from the inside? Open the windows and watch the view draw in potential renters.
Bedrooms
11. Master Bedroom
This photo's primary purpose is to show off the size of the room. Take the picture from an empty corner to show the location of the closet and bathroom in relation to the rest of the room. Leaving any doors open will show off the size of the space. Unless the bedroom has something distinct like a door leading to a balcony, this picture should be sufficient.
12. Closet
The closet in the master bedroom could be a key selling point. If it is large with adequate storage space, show it. If it is a traditional smaller closet, it's not necessary to include a separate picture.
13. Windows
You may want to include a picture of the windows in the master bedroom. Show off what kind of window treatment you have. Removing any screens will help light shine through and give your window treatments a clean, crisp look.
14. Other Bedrooms
Add a picture of every empty bedroom, so the renters know what space they will be working with. Give them an idea of the size so they can visualize how a child's bedroom or home office would look.
Bathrooms
15. Master Bathroom
This shot needs to include what your renters would want to see in a bathroom. Get one photo that includes the bath or shower and the sink. You don't need to show off the toilet, but if you include it, it can help the renters to picture the bathroom layout.
16. Bathroom Sinks
You should also add a photo that focuses on the bathroom sinks in the master bathroom. The details of the vanity can show the style of the whole room.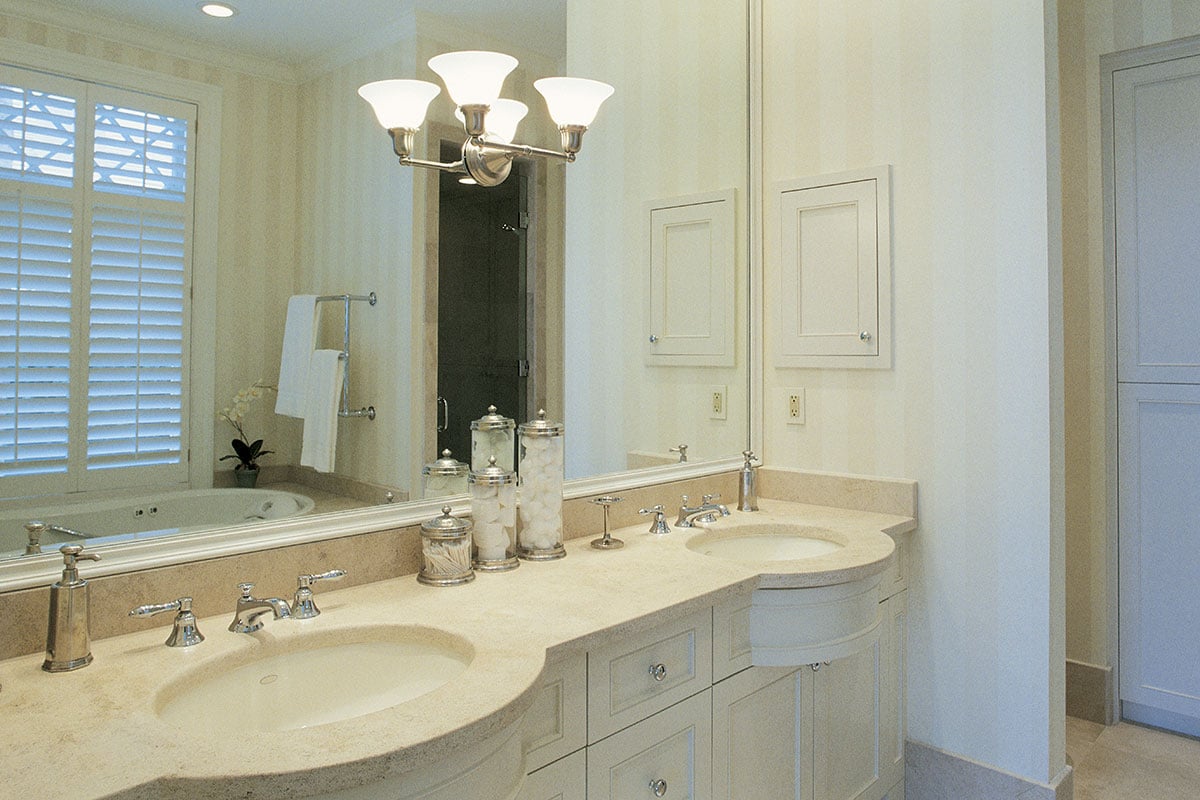 17. Master Shower
A close up of the shower is also a good idea. Clean all the water spots entirely so that it's in top condition. Be careful not to show the flash from the camera in the shower reflection.
18. Other Bathrooms
You may want to give your potential renters a look into the other bathrooms in the home as well. Try to include the sink, mirror, and shower in a single photo. Find the right angle so you can avoid seeing yourself in the mirror.
Garage
19. Whole Garage
Open the garage door and take a picture of the garage from the driveway. This will show the tenants that there is a place to protect their cars from bad weather. Give them an idea of how spacious the garage is and what they will be able to keep inside.
20. Storage
Emphasize the storage areas in your garage if you have any. People love seeing the shelving or cabinets and knowing where they can store their outdoor equipment and toolboxes.
Miscellaneous
21. Laundry Room
One major draw of renting a home over an apartment is that there are laundry facilities in your unit. If a washer and dryer are included, photograph them. If not, show the laundry hookups and shelves so that your potential renters can start making plans for their future home.
22. Family Room
If your property has another common area like a family room, add that on to the listing. Renters usually choose a home because they want it to feel more like their space. Including the family room shows more of an informal place that they will be able to spend time with their family.
Neighborhood
23. Nearby Park
Generally, families are the ones who will rent out homes. Even though it's not on your property, you should show what's in the neighborhood, so the potential renters have an idea of what the area is like. A nearby park is a high selling point for families because the community is almost as important as the home itself.
24. Bird's Eye View
If you have access to a drone, a bird's eye view picture is an excellent idea. This shows the size of the whole property and what the entire surrounding area is like. This can show rivers, parks, busy streets, and more. The future tenants won't have to take the time to do their own research about what's in the neighborhood.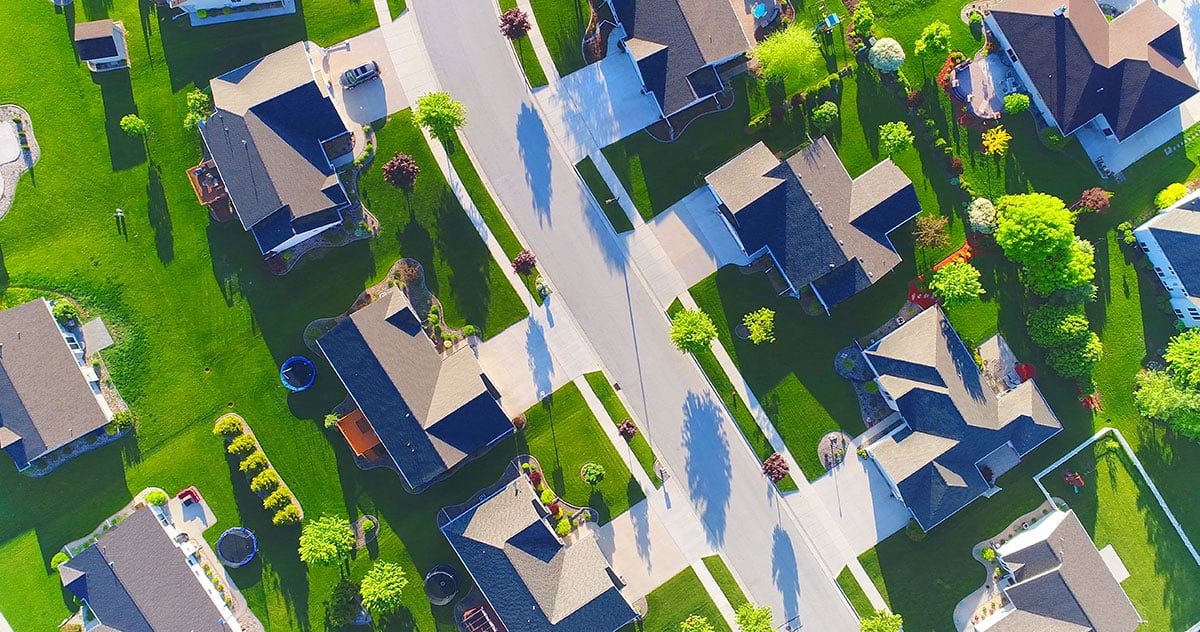 25. HOA Features
Homes within HOA jurisdictions often have bonus amenities that would be enticing to potential renters. Don't lose out on a possible tenant by not including photos. There are often pools, hot tubs, exercise rooms, and lounge areas available to the residents of these communities. Plus, if the renters are required to pay an HOA fee, they should see what they are getting out of it.
Taking photos for your rental home listing can be a daunting task but is essential. If you follow this guide, these photos should be manageable. You can take the photos yourself or hire a professional real estate photographer to worry about one less thing for your rental property.