Increasing your home's curb appeal is one of the most important parts to selling your home, it's your potential buyer's first impression – but did you know that most buyers won't step foot out of their vehicle if the yard isn't in good shape? To help you sell our home, we've come up with the most effective things you can do outside of your home to increase your home's worth.
1: Shape Up Overgrown Trees and Shrubs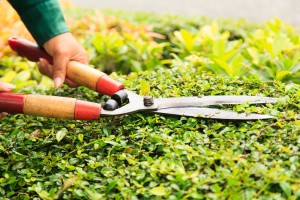 If you do anything to increase your yard's curb appeal it should be this. Trimming all the trees and bushes around your home can significantly improve your home's appearance and attract potential buyers.
2: Maintain Your Lawn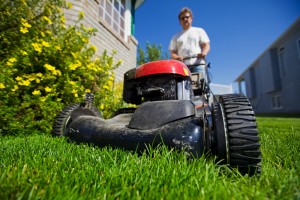 Mowing your lawn should seem like a no-brainer, but oddly enough it's easy to forget when you are pre-occupied with other things involved in prepping your home to sell. TaskEasy has recurring lawn mowing packages to help you with your prep work so you can spend more time focusing on other things.
3: Weed Flower Beds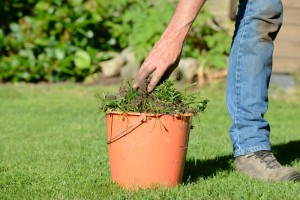 If potential buyers bring themselves to get out of their car to get a closer look of your home, then you're half way there. But don't forget about the small details such as weeding your flower beds, something that potential buyers are going to observe once they get a closer look. TaskEasy's Premium package includes routine maintenance to plants and flower beds (just in case you need some help).
4: Plant Brightly Colored Flowers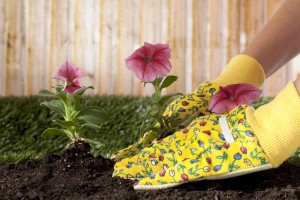 Planting brightly colored flowers are an easy way to attract potential buyers and add a touch of charm to your home. For more tips on planting flowers read our post, The Best Bulbs to Plant in the Spring.
5: Edge Your Lawn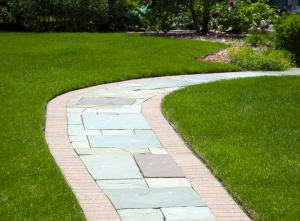 Edging your lawn is a great way to strengthen your home's visual appearance (while turning some heads too). We're not talking about using a weed-eater to edge around paths and walkways. TaskEasy can connect you with a the right professional contractor who has access to a power lawn edger.
6: Wash Your Windows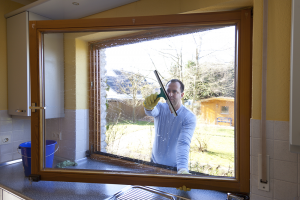 Washing your windows is an easy and inexpensive way to make your home more desirable. Clean windows can make it easier for potential buyers to view the inside of your home. For spotless windows, use a squeegee and wash them with water and vinegar to remove built up calcium and lime.
7: Add New Address Markers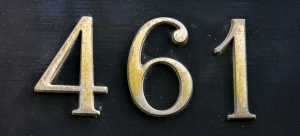 If your existing address marker is probably weathered or faded, or maybe they just can't been seen from the street, then it's probably worth picking up new address numbers. Address markers are a cost-effective approach to increasing your home's curb appeal (plus buyers can now find your home).
8: Welcome Potential Buyers with a Welcome Mat

A welcome mat is the perfect accessory to a well maintained yard and brings potential buyers one-step closer to bidding on their future home.