Fall has arrived and now is the time to do some lawn maintenance before your yard starts to freeze over. An essential part of regular lawn care is trimming, but we know it can be confusing with all the options out there. We also know you're not looking to spend another hour or two outdoors when there's a football game to watch or leaves to rake; you want those edges trimmed as quickly and efficiently as possible. So what kind of trimmer is going to get the job done right for your yard? We've chatted with our expert service providers to get the pros and cons on gas vs. electric trimmers so you can determine which suits the needs of your lawn best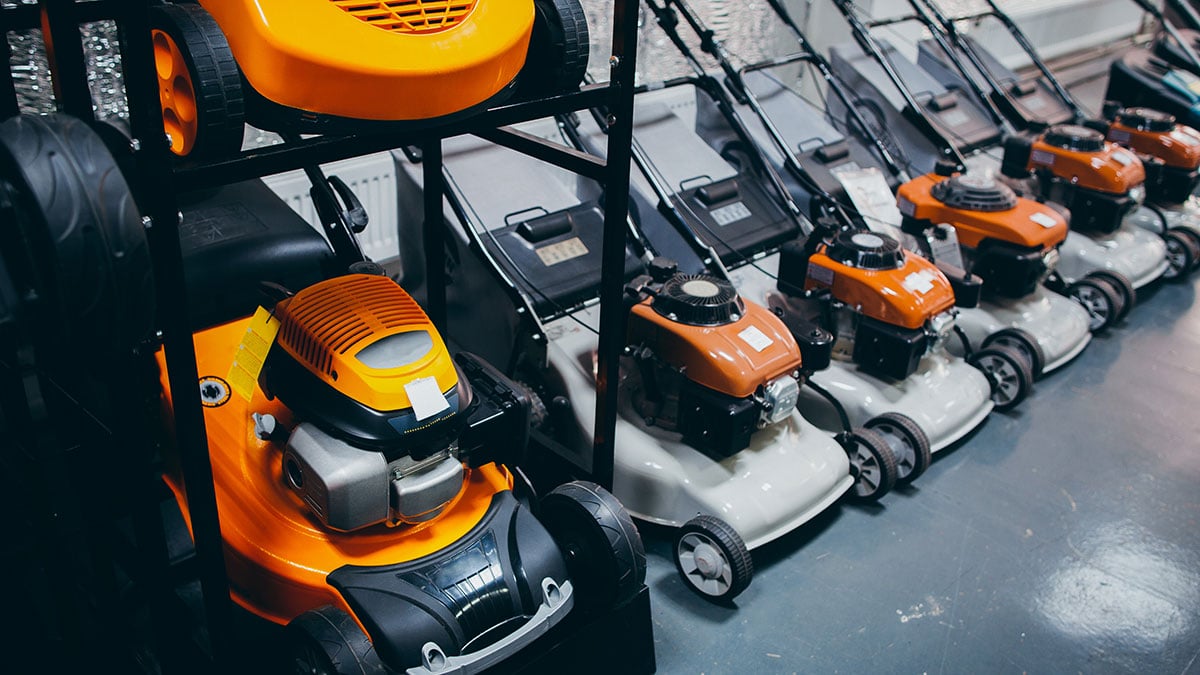 .
Gas Trimmers
If you've been woken up by a gas trimmer before, you know they're a bit noisy. They're also a little bit on the expensive side, but they can get the job done pretty quickly. When deciding whether or not to get a gas trimmer, you'll want to take the environment into account because they can be gas guzzlers and produce pollution. However, gas trimmers do give you the freedom of not being tied down by a cord and pack a pretty powerful punch when it comes to those taller weeds in your yard.
Pros
Cordless
Great for tall weeds and big yards
More powerful
Can easily zip through the job
Cons
Most require hearing protection
Expensive
Regular maintenance
Pollution
Heavy to wield
If you do decide to go the gas trimmer route, you'll have to decide between a two-cycle engine and a four-cycle engine. You can usually find the two-cycle model under $200 and they're powered by both gas and oil.
A gas trimmer with a four-cycle engine is a great choice for a really big yard with a lot of tall weeds or overgrowth. While a little more on the expensive side ($300+), they're a bit easier to start, quieter, and will emit less pollution than the two-cycle model, and there's no gas and oil mix needed.
One feature you'll want to keep an eye out for is the centrifugal clutch. While in use, it will allow your gas-powered trimmer to idle, but the line won't be spinning. This is much safer if you plan on lots of stopping and starting up again.
Electric Trimmers
If a gas trimmer isn't for you, an electric one may be the right answer. In a time where it's more important than ever to be conscious of the impact our everyday activities have on the environment, choosing an electric trimmer can go a long way to help out. They're easy to handle, less expensive and a lot quieter than their gas-powered counterpart. Your mobility is slightly compromised by the addition of a cord, but there's always the battery-powered option.
Pros
Better for the environment
Battery-powered
Light-weight
No fumes
Easy to start
Inexpensive
Less noise
Cons
Cord limits range
Short battery life
Recharge time
Less powerful
If the idea of an electric trimmer sounds like the better option, you'll have to choose between a corded trimmer or one that runs on battery power. While the idea of a battery-powered trimmer sounds ideal, keep in mind that unless you have a spare battery on hand, you'll likely get between 30-50 minutes on your first run before you need to recharge the battery, which could take at least an hour or two. A battery-powered trimmer is also going to be a little heavier than the corded option.
Making the Decision
We've laid out the pros and cons, by now it should be a lot easier for you to make the choice that works best for you and your yard. Think about the square footage of your lawn or yard, the type of terrain, and your tolerance level for both noise and pollution. Whichever option you go with, gas or electric, be sure you test it out first. Buying a new trimmer only to discover it's a tad too heavy is going to result in a major arm workout.
Safety First
We couldn't let you go without reminding you to be safe. Before you head outside to trim your yard's edges with either an electric or gas trimmer, put on a pair of long pants, boots, and either goggles or safety glasses. If you have a noisy trimmer, don't forget the ear protection and try waiting until your neighbors have mostly woken up for the day.
If this all sounds a bit overwhelming and you'd rather check it off your to-do list without having to break a sweat, let TaskEasy handle it. We make it easy by including trimming in all of our lawn mowing packages. Just click the button below to order lawn mowing today and never have to worry about trimming the edges of your lawn again!