On average, the cost of rent increases every year. That's good news for property managers if you have renters that are willing to pay. The key is to make your tenants feel like they're living somewhere worth the money. Here are five tips for increasing your property value while keeping your tenants content even with the increasing rent prices.
Keep Up on the Painting
A simple paint job can go a long way to increase the value of your property. Painting is one of the cheapest updates you can do that will instantly freshen up any room. Any wall will get the normal wear and tear with scuffs or chips that you can quickly fix.
You might want to consider giving your tenant the option of painting the walls themselves with a list of pre-approved colors. This will be cheaper for you by not having to provide the supplies or labor, and it will help your tenant to feel that they are living in their own home. The goal is to make your tenant feel comfortable and more at home, which could lead to them staying longer, leaving more money for you.
Regularly Inspect Homes
You should regularly inspect homes to see if there are any serious problems like leaks or plumbing issues. It's important to spot these early on as they could turn into an expensive repair if left unnoticed. A routine inspection will also encourage tenants to take the time to clean, which should prevent the build-up of mold, mildew, and other costly problems. These inspections take extra time but will be worth the money that you will save from future significant repairs and will keep the property in the best condition.
Before a new tenant signs their lease, let them know how often you will be inspecting the property. We recommend doing it on a regular cadence, such as once every six months. In most cases, you should give your tenant a 48-hour notice before the inspections.

Decrease Energy Costs
Often, people question the value of energy-saving features in their homes because they take time to pay off. In a rental property, the pay off is almost instant because you can increase the rent cost based on the money the tenants will be saving in utilities. If you'd like to make the switch to energy-efficient alternatives, there are simple options.
Energy-efficient light bulbs cost slightly more than traditional bulbs, but will pay themselves off quickly as the cost to operate is lower and their life generally lasts significantly longer.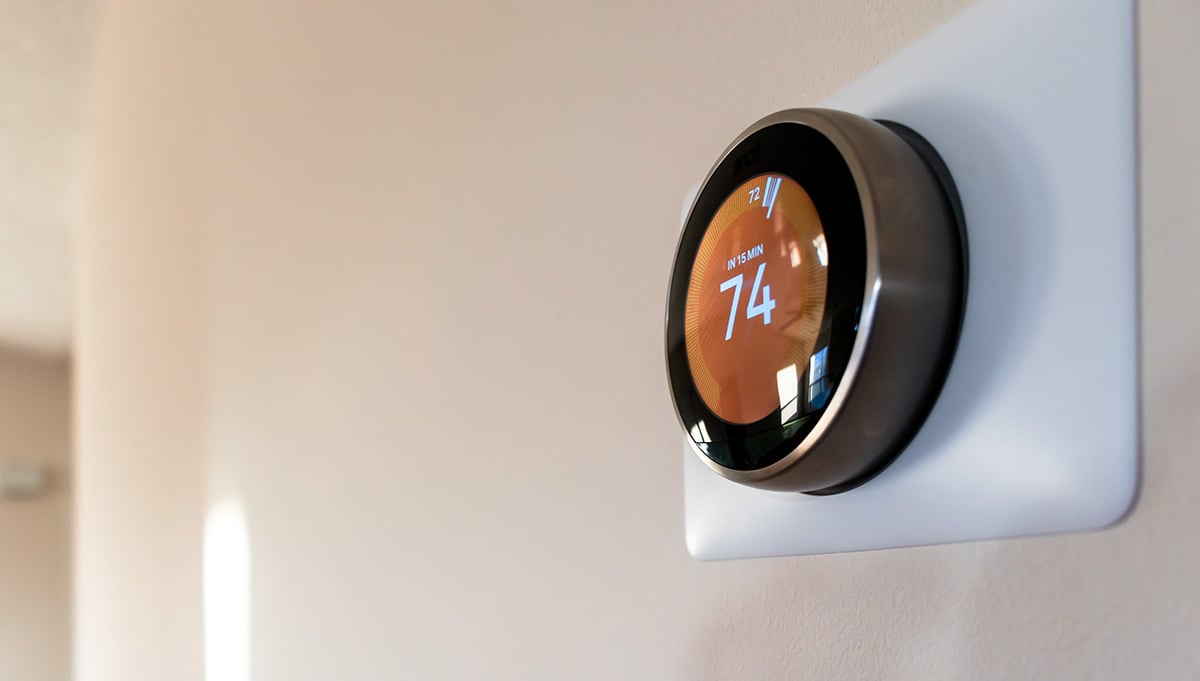 Smart thermostats are another energy-saving option as they can be programmed to turn on or off based on when people are home. Switching to energy-efficient appliances is also a smart move that will give you savings. Appliances older than 10-15 years old usually have a higher operating cost than newer models.
Many of these energy-efficient options include technology that operates through a voice assistant or a smartphone. This technology makes everything in the home easy for the tenant to manage and will help them to see that their property manager cares for them. Switching to energy-efficient devices has many benefits, and you will get to watch the savings roll in.
Replace Carpet with Hard Floors
Switch out your carpet for hardwood floors or laminate wood flooring to give your property a more sophisticated look. Hard floors are a great way to increase the property value because they don't require extensive upkeep as carpet does. Hard floors may be more expensive to install than carpet, but they last much longer and require low-cost care.
Improve Curb Appeal
If your property looks beautiful on the outside, its value will instantly increase. There are many easy ways to improve your curb appeal. You can bring attention to your property with some bright flowers or by painting your door or trim with a pop of color.
An essential part of curb appeal is caring for the lawn. In a perfect world, the tenants would take care of the lawn weekly, but that doesn't always happen. With just a few months of neglect, the lawn can take double that time to recover. Consider using a Lawn Care Service like TaskEasy so that you are always satisfied with the work.
Increasing your property value doesn't need to include pricey renovations. You can start small with some of these ideas to help your tenants see the value in their rental.