As a TaskEasy Contractor, you have access to a detailed history of the tasks you perform and all of your financial reports in your online dashboard. With our Finance Tools, you can download your finances to a spreadsheet, monitor payments by crews, view pending payments, and sort payments by custom date range.
Skip to:
Accessing Your Finance Tab
Click on the 'Finance' tab in the top right.
Choose between the 'Pending Approvals' tab or the 'Payment Details' tab.
The 'Pending Approvals' tab is the default view when you're checking your financial report. You will use this tab to review the status of jobs that have been marked complete in the app, but have not gone through the 7-day review period. You'll be able to see:
Task/Job Details (address, job id, task id, etc.)
Job Payment Status
Scheduled Payout Day
Estimated Payment Amount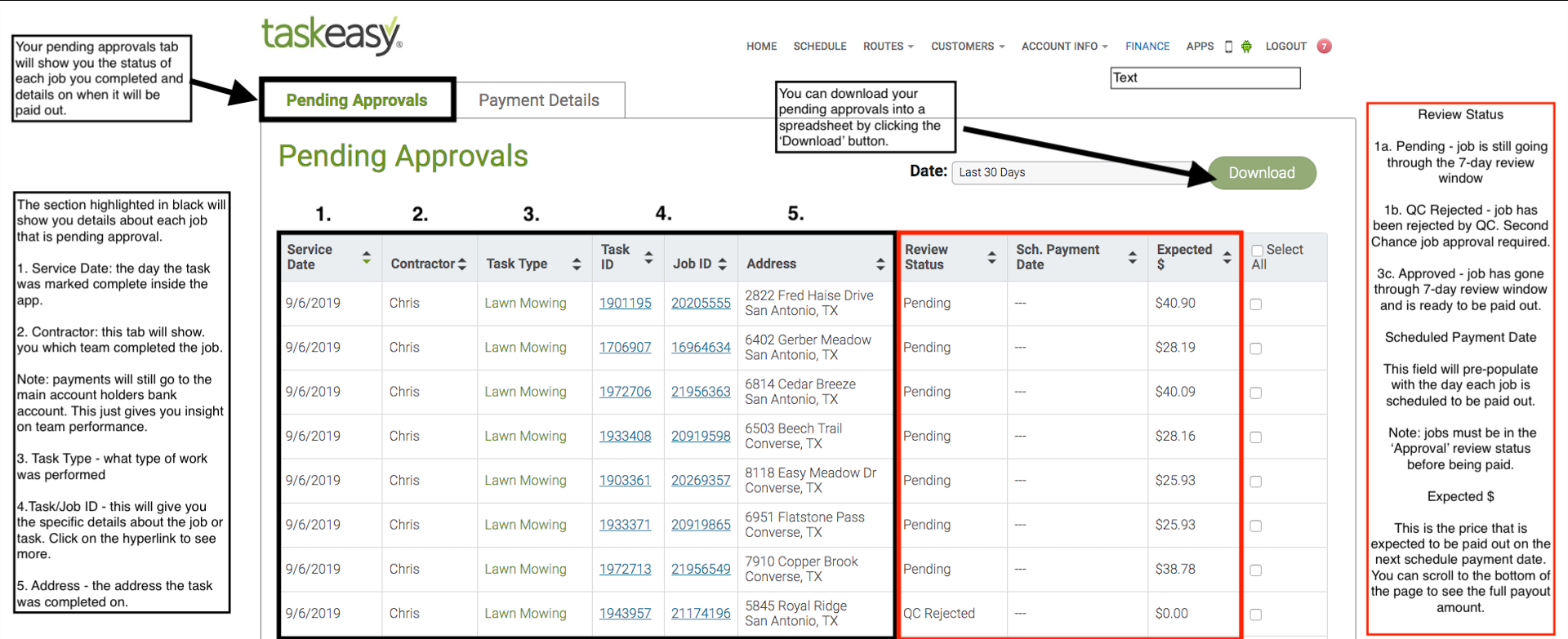 To view your past deposits, you'll need to visit the 'Payment Details' section. This tab will give you insights on when a deposit was made, how many jobs were included in that deposit and what the total amount deposited was.
Note: This tab is ONLY for deposits and will not include jobs that are pending. To view pending jobs, check out your 'Pending Approvals' tab.