The Single-Family Rental industry is entering a new age. The demand for scalable property services is increasing by the year as companies continue to explore and invest in new markets.
There are several responsibilities that fall on both the tenants and the landlords when operating or owning rental homes. Regardless of the tenants' intentions, overlooking lawn care is a common practice.
Why Lawn Care is Important
Every landlord wants to ensure that their lawn stays just the way they want: healthy and maintained. When you discuss your expectations and concerns with a future tenant, documenting all terms in the lease or rental contract is crucial for maintaining your lawn.
However, many times, tenants fail to take care of the lawn because they don't have the right equipment, experience, or knowledge, or they don't have the resources to maintain an extensive lawn. Neglected yards can increase rehab costs and vacancy periods for landlords.
Historically, tenants are responsible for mowing, yard care, and routine lawn care. A lease agreement mentions yard care, but this type of care is only in terms of lawn mowing, which creates a conflict. Although mowing the lawn is a small part of lawn maintenance, it is common for tenants to overlook their responsibilities.
Regular outdoor property maintenance includes dethatching, fertilization, tree trimming, overseeding, gutter cleaning, debris removal, and more. Since the lawn is the first thing about a house that anyone notices, every property manager and the owner should make sure there are documented rules that define the responsibilities of both the landlord and the tenant.
That's why discussing expectations and concerns with a future tenant is critical in an agreement. You must comply with the rules, laws, and regulations in homeowner associations and local municipalities. You can choose from self-service, full service, and an a-la-carte agreement to make sure your lawn stays in an optimal condition. The three strategies have their own pros and cons but each of these defines and assigns certain responsibilities to both renters and property owners.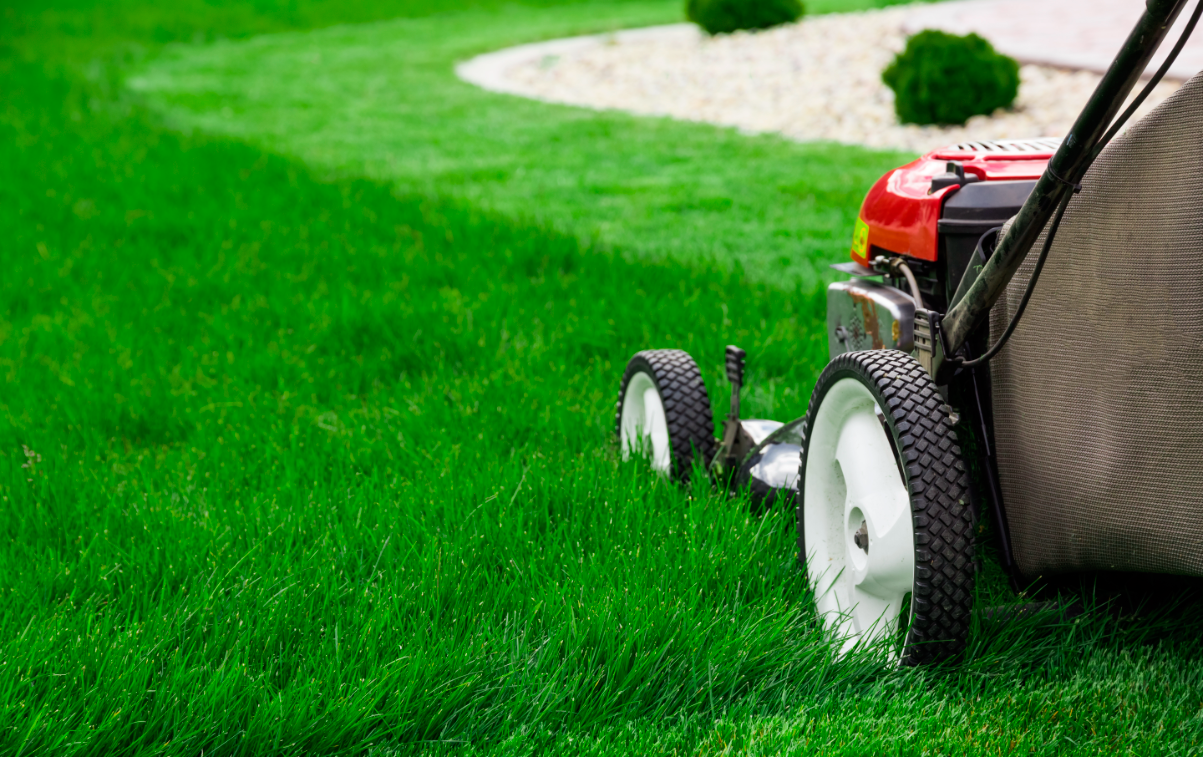 Self-Service Lawn Care
According to this agreement, the tenant must look after lawn care and maintenance. From fertilizing to weeding, watering, and other types of maintenance, a self-service lawn care agreement requires the tenant to deal with all aspects.
However, the downside of this agreement is that if the tenant neglects the lawn and fails to take care of the mowing and other aspects of maintenance, the landlord may have to pay penalties and fines from their local municipality. Your homeowner associations will also impose fines in such a case.
Full-Service Lawn Care
According to this agreement, the property owner is responsible for the entire maintenance and upkeep of their lawn. Generally, the property owner recruits a lawn care service for their yard work. The biggest benefit of signing a full-service lawn care agreement is that you never have to worry about routine maintenance because you can hire a professionally licensed company for lawn maintenance. The only downside is that there is an additional cost for the service, but property owners or property managers can include this added fee to the rent.
A-La-Carte Agreement
This contract is a middle-of-the-road agreement between a tenant and a landlord. For instance, you can ask the tenant to water the lawn while you pay for fertilization. Likewise, you can divide lawn maintenance responsibilities such as who will mow the lawn, water the lawn, and maintain the yard. Such an agreement can benefit both the tenant and the landlord as well as maintain the curb appeal of the property.
What Happens if your Tenant has a Pet?
Nothing can damage a lawn faster than a family pet. That's why a good rental lease has instructions for tenants to pick up after their pet dogs and cats. Nonetheless, many tenants easily overlook this important rule.
Many property managers address this issue by setting aside a section of the lawn for the tenant's pet. Including a small description of the section in the lease will help you protect the rest of your lawn.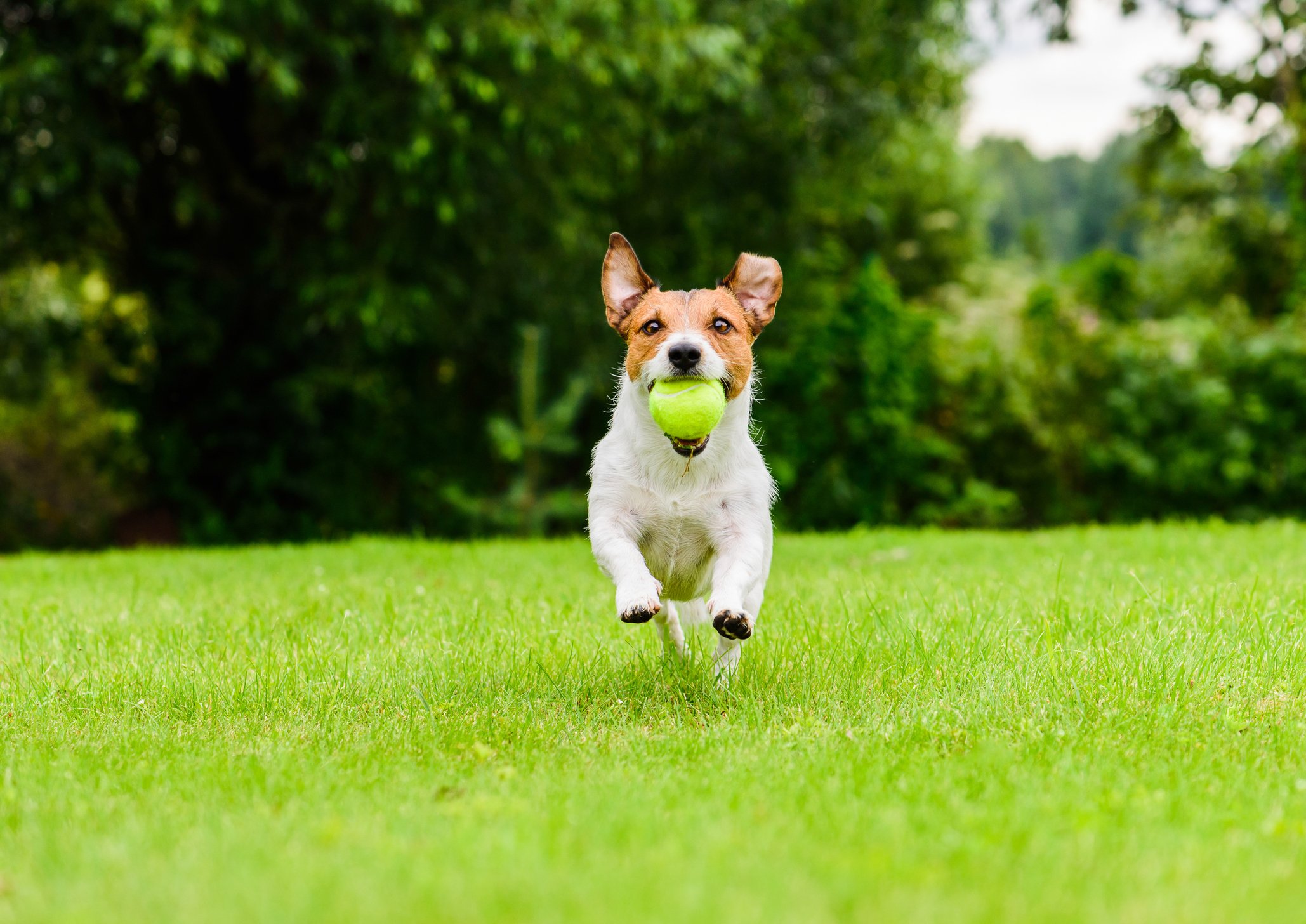 Should Tenants Garden or Landscape
While most tenants opt for renting because they don't want to take any burden of outdoor maintenance, others may still like to test their gardening skills and create a vegetable patch or a beautiful flowerbed.
As a landlord, you should decide whether you will allow the tenant to make permanent changes to the garden or plant new species of grass or flowers. The lease should also clearly state whether the homeowner association or your local municipality has any restrictions or limitations related to landscaping.
The best way to do this is to learn about any non-native plants that your tenants should not plant in your garden. You can contact your local conservation district to discover any forbidden plants and species.
For instance, bamboo is popular for creating a privacy screen and can easily grow in many climates. However, containing the growth of this plan can be a challenge for your tenants. Bamboo can take over an entire neighborhood because it can grow more than a foot a day. Furthermore, bamboo can also spread underground, thanks to its aggressive horizontal roots.
Regular property inspections can help you keep a check on your lawn to address any problem that can get out of hand. As a property manager or a landlord, scheduling periodic inspections is crucial to keep your lawn healthy.
Market Your Rental Property Better
While taking care of all aspects of lawn care means an ongoing responsibility, it can be a great strategy to capture a good share of tenants. Promote your rental property by highlighting that lawn care is included. That way, potential customers will not object to a higher rental price. Property owners can also choose for lawn care to be added to the agreement for an additional fee.
Benefits of Hiring a Professional Exterior Services Company
Regardless of the type of agreement you have with your tenant, the best way to make your lawn lush and green forever is to let professional lawn maintenance experts do their job.
Just a month of neglect can damage a beautiful-looking lawn, wasting hundreds of dollars. Instead of spending thousands of dollars on maintaining a damaged yard every year, recruiting a professional exterior services company can save you valuable time and money.
Working with professional lawn maintenance experts will reduce the risk of damaging your lawn due to tenant neglect. You will also be able to preserve old or precious plant species that add more curb appeal to your property.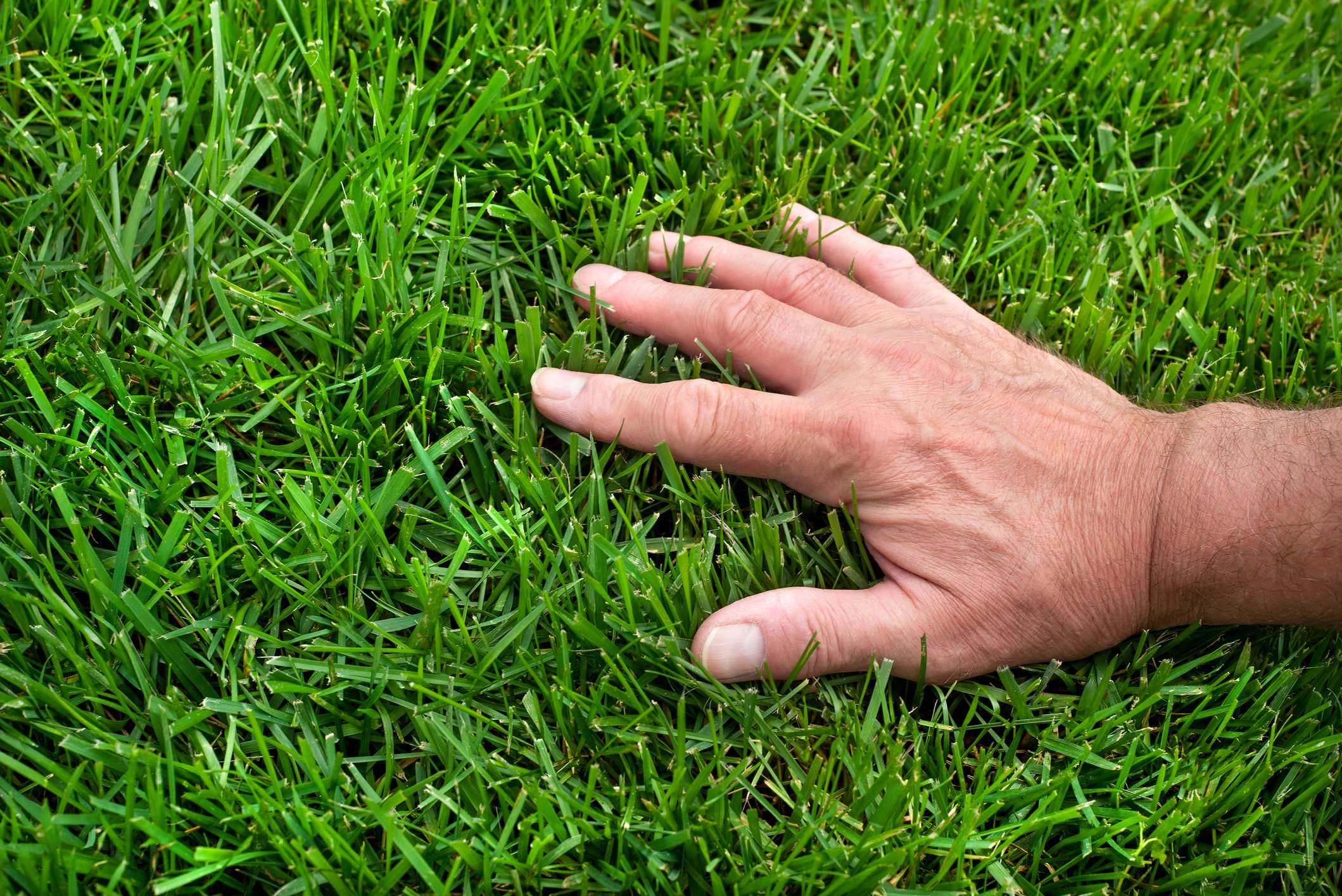 Welcome to TaskEasy
If you are looking for an experienced team of professional and seasoned experts to maintain the lawn of your real estate, TaskEasy is just a click away. Thanks to the revolutionary lawn mowing services of TaskEasy, you can benefit from affordable lawn maintenance solutions at the click of a button. We provide:
Weekly and bi-Weekly plans, according to your lawn upkeep needs
Quality services from insured local experts
Competitive rates
Complete satisfaction guarantee
Bottom Line
Property owners don't have to take out the time to inspect the lawn, and tenants can enjoy their stay without ruining your beautiful yard space. Get in touch with us today to find out more about our yard maintenance and lawn care solutions.