The Leading Lawn Care Service Provider in West Virginia

Affordable Pricing

Fast Online Ordering

Satisfaction Guaranteed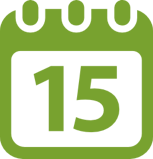 Weekly & Bi-Weekly Plans
Choose the service frequency that meets your budget and lawn care needs.
No Price Haggling
No need to haggle over bids. You'll get a fair, set price based on market demands.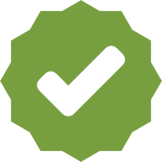 Guaranteed Service
If you aren't completely satisfied, we'll make it right or refund your money.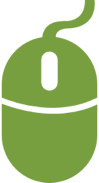 Easy Online Ordering
Buy a variety of tasks easily on one site, just like shopping online.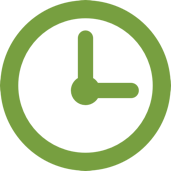 Save Time
Finding and managing a contractor wastes time. We've done the busy work for you! Licensed & Insured
Each TaskEasy contractor must pass a screening and carry insurance.
Reviews in West Virginia
Taskeasy was easy to use and sent a great contractor. Loved getting the before and after photos to approve. It really made my life easier.
Yard looks good... Great job!
Yard looks amazing. Great contractor to work with. Highest recommendation.
Thank you for the Prompt response, Grass looks very nice
The contractor did a very good job on an overgrown lawn.
Did a good job this time...
Thank you! Sooo glad to have the leaves gone!
Great job, glad I chose TaskEasy.
Thank you for doing a great job this past year.
Showed up. Did a good job
I am so happy with Task Easy and with my contractor!
They do an excellent job!
They did a better job this time. Much neater job !
great job.Definitely appreciate the work and look forward to having them come back during the summer.Again thanks.
pleasant contractor, neat thorough job. Worked with me through instructions...happy camper!!
Felt bad the guy used a push mower to do the entire yard. Lots of work doing it that way
Wow, that was easy! Thanks!
They were great! Everything looked amazing! They also explained when they would come and why there was a delay (weather) which I really appreciated.
Most professional and amazing staff. So thankful for their help. I just couldn't believe how great they were. Thank you all.
Job done as requested and in a timely manner.
Great guys. Superior work!
I WISH THEY WOOD DO A LITTLE BETTER JOB WEEDING FLOWER BEDS
He always does a great job!
Can he raise the mower deck a click? The soil is very sandy. It appears to be cut too short.
Great job, very friendly. Left lawn looking much better than they found it.
Great job, thanks so much!
Why TaskEasy
TaskEasy is a unique online ecosystem where property owners and contractors benefit in a win-win relationship. Property owners easily book and manage services online. Contractors are provided with customers, eliminating costly advertising, bidding, and billing.
Learn more about TaskEasy
Already serving these West Virginia cities and more...
Still not sure? Give us a call (800) 518-4461 to talk to a friendly TaskEasy team member.