The Leading Lawn Care Service Provider in Wisconsin

Affordable Pricing

Fast Online Ordering

Satisfaction Guaranteed
Have the best-maintained yard in Wisconsin (WI) with TaskEasy professional affordable automated lawn care services! No more spending hours looking for a reliable specialist or taking care of the yard yourself. Order lawn mowing services in Wisconsin within minutes with our powerful online tools and app. All our landscaping specialists are screened and insured, so you can rest assured that your lawn will look superb after every service. Enter your address and trace your yard to get an instant quote, select a package that fits your lawn maintenance needs, and let TaskEasy do the rest.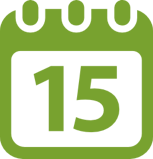 Weekly & Bi-Weekly Plans
Choose the service frequency that meets your budget and lawn care needs.
No Price Haggling
No need to haggle over bids. You'll get a fair, set price based on market demands.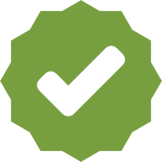 Guaranteed Service
If you aren't completely satisfied, we'll make it right or refund your money.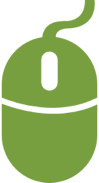 Easy Online Ordering
Buy a variety of tasks easily on one site, just like shopping online.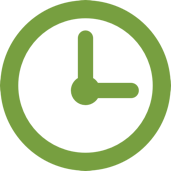 Save Time
Finding and managing a contractor wastes time. We've done the busy work for you! Licensed & Insured
Each TaskEasy contractor must pass a screening and carry insurance.
Reviews in Wisconsin
Another great job. My computer was down yesterday,.
Great crew, great work!!!!!!!
If possible to cut the grass just a little lower. I'd appreciate it. Other than that. Is a great job. Thank you.
They were on time, professional, and did an excellent job.
VERY Pleased! Please send this team again.
They did one of the better jobs to date.
Looked very good very pleased.
Missed a couple spots but all an all really good job
Great job as usual!! I so appreciate your efforts and the great job that you do for me!!!
Thanks for not only a job well done but also for bagging and removing the leaves!!!
Great job once again. Friendly team.
Outstanding job! Above and beyond professional service. Neighbors came by and commented and I told them if they were interested to go with Burkle, and specifically the 2 young men who did my lawn.
Having being ill and still am I am sorry. I did not realize how bad the back yard was, Thanks for a great job.
Best my lawn's looked in weeks.
Nice work. Improvement needed for reliability on scheduled timing.
Thank you for mowing on short notice!
Mowing was completed efficiently, area done as promised, and looks great.
Great job! Looks wonderful!
My brother was met with such polite workers. They did their best with a tough situation and he was satisfied.
Best my lawn has looked in years Thank you.
Great job as usual. Thanks, guys!
Timely and superb service.
Excellent, timely service.
awesome job. we love it!!! thanks
Great job Guys and completed in record time! Thanks!!
They did a wonderful job.
pictures could be a little closer, but not bad, just a little hard to see sometimes ;)
awesome job. couldn't be more satisfied!!!!
Job well done. Yard looks great. Thanks, Al
A little delayed, but good work once they got there :)
Very professional and efficient.
Thank you, I am happy with the job that was done.
Great job was done.. even cleaned off my deck from leaves. :)
Our contractor did a great job. He performed in a timely manner and the results are beautiful.
can you let him know he left his mulching bag here?
Why TaskEasy
TaskEasy is a unique online ecosystem where property owners and contractors benefit in a win-win relationship. Property owners easily book and manage services online. Contractors are provided with customers, eliminating costly advertising, bidding, and billing.
Learn more about TaskEasy
Already serving these Wisconsin cities and more...
Still not sure? Give us a call (800) 518-4461 to talk to a friendly TaskEasy team member.