The Leading Lawn Care Service Provider in the Woodbridge area

Affordable Pricing

Fast Online Ordering

Satisfaction Guaranteed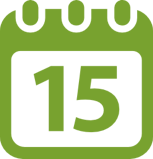 Weekly & Bi-Weekly Plans
Choose the service frequency that meets your budget and lawn care needs.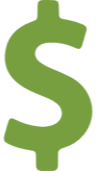 No Price Haggling
No need to haggle over bids. You'll get a fair, set price based on market demands.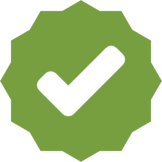 Guaranteed Service
If you aren't completely satisfied, we'll make it right or refund your money.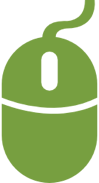 Easy Online Ordering
Buy a variety of tasks easily on one site, just like shopping online.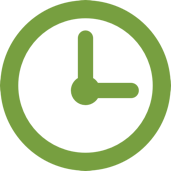 Save Time
Finding and managing a contractor wastes time. We've done the busy work for you! Licensed & Insured
Each TaskEasy contractor must pass a screening and carry insurance.
Woodbridge, Virginia Local Reviews
Thank you! See you next year.
Good work Very polite and friendly
These guys are awesome and very efficient.
Grass was high due to rain I expected lots of clippings but trim around edges was only marginally acceptable.
Alrifht jib not too inpressive
the work was great when I got home. the only concern is that the pictures provided to me were not of my house.
Very polite and professional. Great job.
Spencer did a excellent job! Very polite and professional, too!
Great communication with email and phone. I came home after a long day, to a beautiful yard. Thank you!!
He has done a great job each time.
As always, the team is courteous and professional. The lawn looks amazing.
Superb job. I would like to use these guys again.
looks okay. I just wish he would pick up all the fallen branches in my yard and put them in the trashcan.
always a good clean job. thanks
Great service! I didn't think they would be able to mow my lawn because of the rain; they not only trim the edge work, they had an air blower that removed all the lawn clippings, too. Very good work, thank you.
It looks great. Sorry I missed getting my payment in quickly last time, I was hauled to the hospital that same day.
Please close the gates when you are done with the work.
The contractor did the work however he did not bring the extra mulch for the area that he worked last week. I would like to have that done.
Taz is a gentleman and gave me som great ideas. I will have to work on that and have him back aat a later date.
Very friendly, professional, and great customer service!
Contractor very polite and we are happy with the work he did. He was also very timely - arrived in the morning after snow stopped the night before.
great work best it's ever looked
I happened to be at property when contractor came. She identified herself as Tamara Smith. She did an excellent job. I would be pleased if she could do my lawn again. Thank you.
He came as soon as he received the contract, which was well after midnight on a very cold and dark night after one of our cars had gotten stuck in the snow. We are very happy with the service!
Why TaskEasy
TaskEasy is a unique online ecosystem where property owners and contractors benefit in a win-win relationship. Property owners easily book and manage services online. Contractors are provided with customers, eliminating costly advertising, bidding, and billing.
Learn more about TaskEasy
Weather forecast for Woodbridge, Virginia
Still not sure? Give us a call (800) 518-4461 to talk to a friendly TaskEasy team member.