The Leading Lawn Care Service Provider in the Norfolk area

Affordable Pricing

Fast Online Ordering

Satisfaction Guaranteed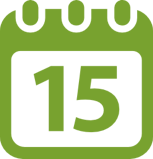 Weekly & Bi-Weekly Plans
Choose the service frequency that meets your budget and lawn care needs.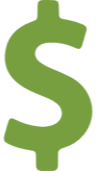 No Price Haggling
No need to haggle over bids. You'll get a fair, set price based on market demands.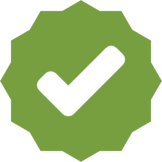 Guaranteed Service
If you aren't completely satisfied, we'll make it right or refund your money.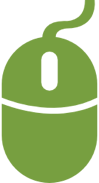 Easy Online Ordering
Buy a variety of tasks easily on one site, just like shopping online.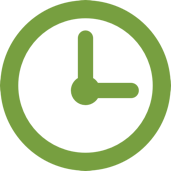 Save Time
Finding and managing a contractor wastes time. We've done the busy work for you! Licensed & Insured
Each TaskEasy contractor must pass a screening and carry insurance.
Norfolk, Virginia Local Reviews
Please blow grass trimmings out of flower bed and blow off Porch. As always great work!
The Lawn looks good but the contractor ran into my house 3 times while me was mowing. I could feel the house shake as I was working inside. I dont know if the mower is hard to drive or there was a lack of care while mowing. Like I said, the lawn looks good but I'd like to not come home to a hole in my house.
Exceptional again. Perfect lines.
Excellent! Well done in all areas of the lawn.
Another perfect lawn work completed.
I would appreciate a call before the contractors cut my grass in the future. I have 5 areas, not 2. They are fenced in and I be to be there. Also, I can't afford Evey week.
The contractor did a wonderful job and they were very nice to get along with,
Everything was great but they left my back gate open when they left
An excellent worker. Through! Gets the job done, and done right.
Looks like a job well done.
This contractor is Reliable, prompt, and delivers quality work. What else is there to say?
Very good work, every time. I know the job is hot and dusty. He is professional and a fast worker!
This contractor did an awesome job. Thank you.
I introduced myself to Stephen. He seems to be a friendly, professional, hard working young man. An asset to your company.
Task easy does a really great job, fair pricing. My lawn looks so good! Thank you so much for keeping it up for me!
Looks like a very good job.
Very nice job...thanks!!!
Looks great!!! Thanks so much.
Very pleased with the work done!!!
Thank you for the pictures of different angles the work , i am satisfied. ??
These guys are very good, with their work. Thank you so much for all your hard work.
This contractor is excellent I wish I had had him the whole time I have been with Task Easy
The contractor was professional and very detailed with his work. I'll sign up again if I get the same contractor(Toon's Lawn Services).
Best contractor we've had through task easy. Every other contractor we've had rescheduled our service at least 3 times before actually cutting the grass, and the grass looked horrible after they finished. This contractor was amazing and I would highly recommend him! Best service in this area!
the after photos are of job done is good and acceptable excellent job, by the professional contractor.
I see that it was indeed a lot of grass , in the front and backyard, great job. satified
Absolutely amazing, as always. Second time I've had them come cut my lawn and they do such a wonderful job.
Very nice young man, mowed the yard exactly as I wanted. Thank You!
Super happy. Very nice people. They did a wonderful job on my yard and I couldnt be happier. Service was so simple to do and to have them respond so quickly is an extra plus. I would definitely schedule them again in the near future.
Awesome job!! So glad I went with this company. :)
It looked much better this time.
Task done professionally. Thanks
Why TaskEasy
TaskEasy is a unique online ecosystem where property owners and contractors benefit in a win-win relationship. Property owners easily book and manage services online. Contractors are provided with customers, eliminating costly advertising, bidding, and billing.
Learn more about TaskEasy
Weather forecast for Norfolk, Virginia
Still not sure? Give us a call (800) 518-4461 to talk to a friendly TaskEasy team member.