The Leading Lawn Care Service Provider in Virginia

Affordable Pricing

Fast Online Ordering

Satisfaction Guaranteed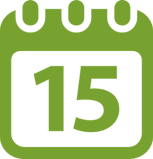 Weekly & Bi-Weekly Plans
Choose the service frequency that meets your budget and lawn care needs.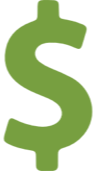 No Price Haggling
No need to haggle over bids. You'll get a fair, set price based on market demands.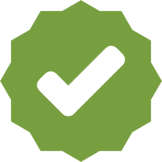 Guaranteed Service
If you aren't completely satisfied, we'll make it right or refund your money.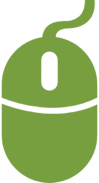 Easy Online Ordering
Buy a variety of tasks easily on one site, just like shopping online.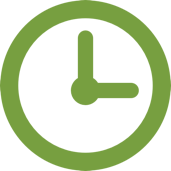 Save Time
Finding and managing a contractor wastes time. We've done the busy work for you! Licensed & Insured
Each TaskEasy contractor must pass a screening and carry insurance.
Reviews in Virginia
The guys did a wonderful job.
This contractor did a wonderful job.
It all looks so nice than you so much!
Case Number 00079835 107 Tynick St, Richmond, VA 23224, USA Sharon Long (Customer) Called the consumer about the rejection, she said they did not reject it, just that they would like it cut shorter., will make corrections.
Thank you for a wonderful few years! You guys have been great! Thank you :)
Thanks for the pictures!!
Great job, they even came a day early.
Very good. I like this contractor. Please let's have this as the contractor.
Failed to cut groundcover in the front as requested
Awesome job!!! Thank you!!!!
Very good and thorough work.
FRIENDLY...responded to requests............he definitely went above and beyond.....ABSOLUTELY WONDERFUL
During the pandemic, please consider adding the ability to tip these small businesses.
Very nice, and timely. Thank you!
Thank you! See you next year.
Awesome job! Great people.
So thorough and clean edges, too!! We really love this company and appreciate their kindness and professionalism!
Thank you , .look grate as alway.
great work...always the yard looks so neat afterwards.
Please blow grass trimmings out of flower bed and blow off Porch. As always great work!
Awesome and thank you for coming early!!!!!!!
Thank you guys so much! I was a bit worried when the first Contractor didn't do any work, BUT you guys didn't make me pay for a terrible jog and sent out a different Contractor willing to do the work. Great customer service!
Usual great job! Thanks, my friend!
Worth waiting for...a great job
Contractor does so great!
Very affable young men & hard working. Did a very nice job.
Why TaskEasy
TaskEasy is a unique online ecosystem where property owners and contractors benefit in a win-win relationship. Property owners easily book and manage services online. Contractors are provided with customers, eliminating costly advertising, bidding, and billing.
Learn more about TaskEasy
Already serving these Virginia cities and more...
Still not sure? Give us a call (800) 518-4461 to talk to a friendly TaskEasy team member.