The Leading Lawn Care Service Provider in Virginia

Affordable Pricing

Fast Online Ordering

Satisfaction Guaranteed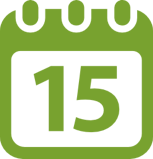 Weekly & Bi-Weekly Plans
Choose the service frequency that meets your budget and lawn care needs.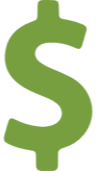 No Price Haggling
No need to haggle over bids. You'll get a fair, set price based on market demands.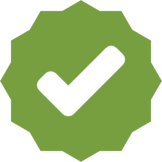 Guaranteed Service
If you aren't completely satisfied, we'll make it right or refund your money.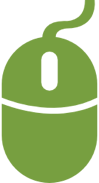 Easy Online Ordering
Buy a variety of tasks easily on one site, just like shopping online.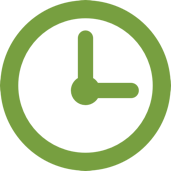 Save Time
Finding and managing a contractor wastes time. We've done the busy work for you! Licensed & Insured
Each TaskEasy contractor must pass a screening and carry insurance.
Reviews in Virginia
Thank you! See you next year.
Awesome job! Great people.
So thorough and clean edges, too!! We really love this company and appreciate their kindness and professionalism!
Thank you , .look grate as alway.
great work...always the yard looks so neat afterwards.
Please blow grass trimmings out of flower bed and blow off Porch. As always great work!
Awesome and thank you for coming early!!!!!!!
Thank you guys so much! I was a bit worried when the first Contractor didn't do any work, BUT you guys didn't make me pay for a terrible jog and sent out a different Contractor willing to do the work. Great customer service!
Usual great job! Thanks, my friend!
Worth waiting for...a great job
Contractor does so great!
Very affable young men & hard working. Did a very nice job.
The Lawn looks good but the contractor ran into my house 3 times while me was mowing. I could feel the house shake as I was working inside. I dont know if the mower is hard to drive or there was a lack of care while mowing. Like I said, the lawn looks good but I'd like to not come home to a hole in my house.
Yard looks great thank you for working through the confusion.
Always looks good with our contractor...thankyou
I had to make a last minute change and they were so amazing and got it done so quickly. You guys are amazing
I am pleased with the results.. depending on how things go with my usual guy, I may be coming back for scheduled maintenance.. thanks..
Good work! Very merticulous!
Looks Great. Thank you for the thorough pictures!
Exceptional again. Perfect lines.
This contractor was EXCELLENT! Paid attention to details and did a beautiful job.
Good work. Got to meet the gentlemen working today who were very nice and did a thorough job.
Looks great. Thanks for all the hard work.
It looks amazing. Thank you.
Excelent Work! Thanks for comming through in the clutch!
Guys did a great job! After the other contractor decided to reschedule multiple times this contractor and crew came through and really did their job to the fullest. I'm military so its hard for me to be around to do it myself but they make sure it stays cut and clean! 5 stars from me!
Why TaskEasy
TaskEasy is a unique online ecosystem where property owners and contractors benefit in a win-win relationship. Property owners easily book and manage services online. Contractors are provided with customers, eliminating costly advertising, bidding, and billing.
Learn more about TaskEasy
Already serving these Virginia cities and more...
Still not sure? Give us a call (800) 518-4461 to talk to a friendly TaskEasy team member.