The Leading Lawn Care Service Provider in Utah

Affordable Pricing

Fast Online Ordering

Satisfaction Guaranteed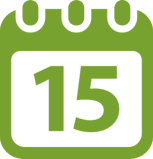 Weekly & Bi-Weekly Plans
Choose the service frequency that meets your budget and lawn care needs.
No Price Haggling
No need to haggle over bids. You'll get a fair, set price based on market demands.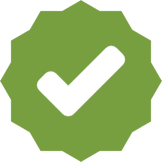 Guaranteed Service
If you aren't completely satisfied, we'll make it right or refund your money.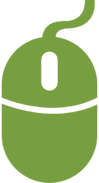 Easy Online Ordering
Buy a variety of tasks easily on one site, just like shopping online.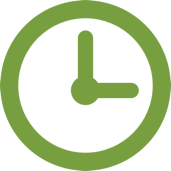 Save Time
Finding and managing a contractor wastes time. We've done the busy work for you! Licensed & Insured
Each TaskEasy contractor must pass a screening and carry insurance.
Reviews in Utah
Thank you so much for picking up that stuff. Apparently, the burglars/looters have returned.
They did a good job. They canceled several times and there were some communication issues but the ultimate result was a job well done.
Sometimes when a mowing job is scheduled, the contractor never shows up never saying why. However, this last time I called Taskeasy and explained that rain was coming for several days in a row they worked with me and got the job done the next day. Thank you!
Looks great, as always, thank you!
Thank you and will be changing to biweekly
nice work, as always, thank you!
Great job! It looks fantastic!
A wonderful job every time! Thank you!
Well done. Was hoping they'd get the weeds in the window well. Was very happy with the promptness of them completing the job. Overall very satisfied. 4.8 out of 5.
Great job and the best thing: I didn't have to do it! Thanks!
I had two brothers come and clean up my lawn. They were fast and had my yard looking beautiful. I had rocks/stones which a previous contract left behind all over. They were able to collect all and dispose of them.
Sam is amazing. He did everything perfectly and was very friendly and nice!! Huge difference in my yard compared to what it looked like before. ?? Thank you!!!
Great job, kinda pricey but I appreciate him making the best out of a neglected yard.
Thank you! Please put a bag on your mower to remove the clippings
Contractor did a good job.
Did a great job and wife was happy which is a bonus. :)
Really appreciate the job you did
Great job. Thanks so much!
Wondering if he can edge the lawn first then Mow after edging. He is mowing before edging and that leaves cut grass
Looks Fantastic!!! Thanks!
looks great, thanks for coming today!
amazing job! I almost feel guilty about how little this cost.
They did not clean the area around the back parking lot
wow, that looks great, thank you for the extra work!
What a great job and great value! No hassle, contactor just showed up and got it done.
They always do a terrific job!
Very good job on fall clean up.
Thank you! Can you make sure you get the clippings (most of them at least) next time please?
Nice job, thank you. Looks great!
Just an amazing contractor and a wonderful job!
Why TaskEasy
TaskEasy is a unique online ecosystem where property owners and contractors benefit in a win-win relationship. Property owners easily book and manage services online. Contractors are provided with customers, eliminating costly advertising, bidding, and billing.
Learn more about TaskEasy
Already serving these Utah cities and more...
Still not sure? Give us a call (800) 518-4461 to talk to a friendly TaskEasy team member.