The Leading Lawn Care Service Provider in Utah

Affordable Pricing

Fast Online Ordering

Satisfaction Guaranteed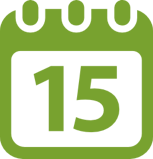 Weekly & Bi-Weekly Plans
Choose the service frequency that meets your budget and lawn care needs.
No Price Haggling
No need to haggle over bids. You'll get a fair, set price based on market demands.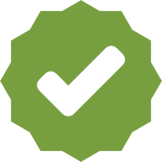 Guaranteed Service
If you aren't completely satisfied, we'll make it right or refund your money.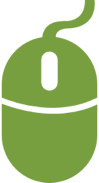 Easy Online Ordering
Buy a variety of tasks easily on one site, just like shopping online.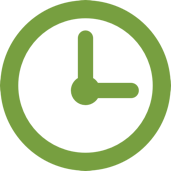 Save Time
Finding and managing a contractor wastes time. We've done the busy work for you! Licensed & Insured
Each TaskEasy contractor must pass a screening and carry insurance.
Reviews in Utah
They always do a great job. Would never consider anyone else.
Another great job!! We are happy we hired this lawn specialist.
The contractors assigned to my residence provide amazing customer service. They are so polite and a pleasure to see. Their work is outstanding and please share this with them. Thank you so much.
This is an awesome service!
New operator does real good work.
As always, we are very pleased with the work done by this contractor.
Again, a great job! We are truly pleased
They do a great job and they work very quickly.
Mowed just exactly how we like this time - thank you
Good job guys looks amazing
You guys did a lot of hard work. I know you didn't get all the weeds but am sure you'll catch them on the next visit. Nice work!
My yard really needed the work and they pulled through. It's a great start to the revitalizing of my lawn.
Front mowed very low back mowed very tall - would prefer front and back to match in height - somewhere in the middle between what was done in front and back this time. We love this contractor - very nice guy
Thank you for going the extra mile and taking care of all of our weeds. Really appreciate you guys! Great work!
I will definitely be using this app again! They were great at keeping me informed with the progress of my task and my yard looks amazing!
This crew is phenomenal at what they do. I previously had issues with the other crew because they would never weed or clear flower beds. To my knowledge, I have only had this crew for a few visits, but so far so good! Thank you!
Contractor knew we having a wedding event at our home tomorrow and came over early and did a great job making the lawn look beautiful for our special day
Looks good! Great job guys!
Thank you! Please mow on Thursday next week because we have a wedding event at our house on Friday.
Excellent service. Pleasant experience.
Looks VERY good, as usual. We appreciate the care that goes into this work!
Super nice guys and did a great job.
I have used this service for 2 years now and they do a wonderful job!
Hard working guys. Did an excellent job with one extremely overgrown yard! Would recommend and will use again.
JB Landscaping did a fantastic job. They dealt with horrible weather and still delivered a great result. I will use them again in the near future.
Awesome job nice guy I hope he comes back every week.
Why TaskEasy
TaskEasy is a unique online ecosystem where property owners and contractors benefit in a win-win relationship. Property owners easily book and manage services online. Contractors are provided with customers, eliminating costly advertising, bidding, and billing.
Learn more about TaskEasy
Already serving these Utah cities and more...
Still not sure? Give us a call (800) 518-4461 to talk to a friendly TaskEasy team member.