The Leading Lawn Care Service Provider in Oklahoma

Affordable Pricing

Fast Online Ordering

Satisfaction Guaranteed
TaskEasy is honored to offer lawn mowing and yard care services in Oklahoma. We partner with the best local landscaping professionals and lawn care businesses to deliver excellent hassle-free lawn care to the Oklahoma residents. Our online platform and easy-to-navigate app allow our customers to easily order and edit services, review the work with the before and after photos, and get updates from their lawn care professionals. Trace your property and choose an appropriate lawn care package to get an instant quote. Ensure your lawn is always well-groomed and taken care within minutes and with just a few clicks of a button!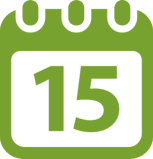 Weekly & Bi-Weekly Plans
Choose the service frequency that meets your budget and lawn care needs.
No Price Haggling
No need to haggle over bids. You'll get a fair, set price based on market demands.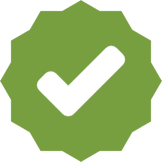 Guaranteed Service
If you aren't completely satisfied, we'll make it right or refund your money.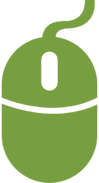 Easy Online Ordering
Buy a variety of tasks easily on one site, just like shopping online.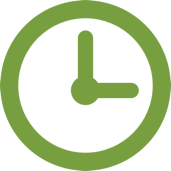 Save Time
Finding and managing a contractor wastes time. We've done the busy work for you! Licensed & Insured
Each TaskEasy contractor must pass a screening and carry insurance.
Reviews in Oklahoma
Great professional landscaping contractor
They did an amazing job!!
Great job, we are so happy
Wonderful job, thank you!
great job & have no issues with then. thanks for the bone
Thank you for always doing such a wonderful job
The yard looks wonderful!! Thank you so much for all the hard work that you put in today!!
Our grass hasn't been mowed in 3 weeks, and the contractor did an outstanding job making our backyard and lawn look beautiful again! Thank you so much for a clean and professional job!
Thank you for helping me with the mowing and weed-eating. I appreciate it very much.
Very hard worker, very knowledgeable in lawn care, and is a very nice person to talk to.
My yard always looks so nice after they leave! They are such hard workers! I tell all my friends to have their yard dine by you!!
He does quality work and is very friendly. Very positive and polite.
Our contractor is great. He does a wonderful job and shows up right on time. We are very happy!
This is the best! Hardest working individuals doing a wonderful job on your lawn! It always looks great when you finish! Thank you so much!
My yard always looks so pretty when they get through!
Just waiting for spring cleanup
Yard looks wonderful! Very pleased with the way the yard looks. Thank you!
The contractor does a super job. I think our yard looks wonderful!
great work, flower beds look awesome and so does the yard.
Looks good, but a few patches of growth left behind in the yard.
Contractor was prompt, courteous and enthusiastic about doing a good job. Mission accomplished.
my grass was a little high because of all the rain however, they came in and did an excellent job!!
Did a great job on our lawn. The crew was very speedy in getting the job done!
They did fast and good work.
Love the fast work done, looks great.
Thank you for your excellent work on the lawn.
They did an awesome job!!
Great job, and listened well to my concerns and questions.
Friendly and fast service
VERY SATISFIED WITH JOB AND CONTRACTOR IS COURTEOUS AND PROFESSIONAL
The front yard has a few rows of grass that weren't cut, but otherwise it was a good job.
Did an amazing job again! THANK YOU VERY MUCH!
Awesome job, very professional
They did a very good job. And very polite. We are extremely pleased. Thank you
Why TaskEasy
TaskEasy is a unique online ecosystem where property owners and contractors benefit in a win-win relationship. Property owners easily book and manage services online. Contractors are provided with customers, eliminating costly advertising, bidding, and billing.
Learn more about TaskEasy
Already serving these Oklahoma cities and more...
Still not sure? Give us a call (800) 518-4461 to talk to a friendly TaskEasy team member.