The Leading Lawn Care Service Provider in New York

Affordable Pricing

Fast Online Ordering

Satisfaction Guaranteed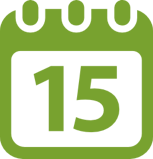 Weekly & Bi-Weekly Plans
Choose the service frequency that meets your budget and lawn care needs.
No Price Haggling
No need to haggle over bids. You'll get a fair, set price based on market demands.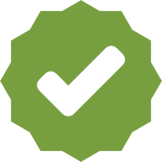 Guaranteed Service
If you aren't completely satisfied, we'll make it right or refund your money.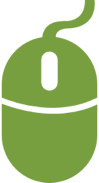 Easy Online Ordering
Buy a variety of tasks easily on one site, just like shopping online.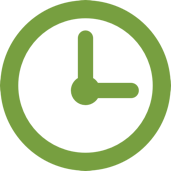 Save Time
Finding and managing a contractor wastes time. We've done the busy work for you! Licensed & Insured
Each TaskEasy contractor must pass a screening and carry insurance.
Reviews in New York
Excellent work, as usual!
Very attentive. Great provider.
Can you provide more pictures? I do not see too much of a difference based on the pictures. This was the first mowing so the lawn might take some time to look better
An excellent job, as always.
I can't check the gutters myself so I will depend on the fact that these are the same people who do my lawn, and they do a meticulous job. So I will assume that they did a great job on my gutters too.
Always a great job! The guys come by, are so efficient I usually don't even notice they're outside working until I come out and see the lawn has been done. Great attention to detail (edging where the mower can't go, for example) and respectful of the property - never trampling flowers or the like. Thanks guys!!
Looking good! The shrubs and the tree were tough work because they were so tall, but the two men did excellent work on them. Thank you, gentlemen!
Great job, reliable A+++ service!!
Great work and when it was promised to do it.
Fantastic Job!! I'd like to use you for all future service! :-)
The lawn mowing was well done, even though it started to rain partway through. It was very well done and all debris was removed. Thank you!
Excellent, beautiful work!
Great job on the lawn. There was a lot to do and he did it well. Next time please in include the hedges.
Quick, Clean, and professional !
Looks great! Task done fast
Polite, professional and did a great job!
The work was done in a neat, professional manner.
very polite and professional asked me questions as was home when not sure what needed done. Am happy with job did today. Also got suggestion of what to tell owner re tree growing in bad place as need to see what owner wants to do about it. Very happy.
Very polite and asked if not sure what needed done. Was happy with work did.
Did a great job!!! We were very happy with the results.
Great first job of the season !!
only good contractor you have sent. all others are nothing but no shows and reschedules.
Excellent job ! Thanks ! Happy Holidays !
Whander of Vantage Landscaping is very professional. Does the job well and is a nice guy to boot.
They did a phenomenal job. Would like them next time I schedule a task! <3
Thank you for the hard work in the rain
Thank you! You did a very nice job.
Excellent and punctual service!
Thank you again to my contractor for always keeping to all his appointments and for always doing a spectacular job!
As usual, a beautiful job!
Excellent work, as always! Tough to work around "rainy season," and they've done brilliantly!
Great job as always! Thank you!
I love these guys, they are so reliable. I have a back gate to my yard, and they always make sure it's closed when they leave. I have a dog, and I've had issues in the past with contractors leaving that gate open when they're finished with their work, so it's nice to trust these guys enough by this point that I don't worry about it anymore. This week, I'd put lawn furniture out and forgotten about it, and they'd stacked it neatly on my deck for me instead of just mowing around it or tossing it somewhere. Nice straight mow lines, I love coming home from work and seeing a tidied up yard! Literally nothing bad to say about their service.
Why TaskEasy
TaskEasy is a unique online ecosystem where property owners and contractors benefit in a win-win relationship. Property owners easily book and manage services online. Contractors are provided with customers, eliminating costly advertising, bidding, and billing.
Learn more about TaskEasy
Already serving these New York cities and more...
Still not sure? Give us a call (800) 518-4461 to talk to a friendly TaskEasy team member.