The Leading Lawn Care Service Provider in Nevada

Affordable Pricing

Fast Online Ordering

Satisfaction Guaranteed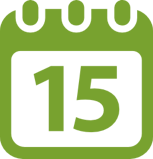 Weekly & Bi-Weekly Plans
Choose the service frequency that meets your budget and lawn care needs.
No Price Haggling
No need to haggle over bids. You'll get a fair, set price based on market demands.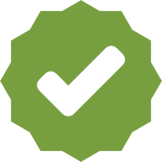 Guaranteed Service
If you aren't completely satisfied, we'll make it right or refund your money.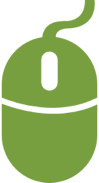 Easy Online Ordering
Buy a variety of tasks easily on one site, just like shopping online.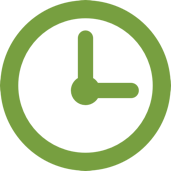 Save Time
Finding and managing a contractor wastes time. We've done the busy work for you! Licensed & Insured
Each TaskEasy contractor must pass a screening and carry insurance.
Reviews in Nevada
The dynamic duo strikes again...great job
These guys did a great speedy job.
Took photo of lock on gate but didn't knock on door to see if anyone was available to let him in
Always very helpful and prompt thank you much
Excellent work and Communication from Landscaper
These guys are the reason I use u guys...u luv the work they do
Just what we needed thank you!
Just what we needed thank you much
Kevin is awesome! He really took great care of our lawn and got the things we couldn't think to take care of! I look forward to see him again in two weeks! Thank you! Awesome awesome awesome
I really like the gentleman that showed up! He was awesome! Went above and beyond!
Always on time and leave our yard looking great!
Best job ever! Thank you.
Once again my contractor is still awesome! Cant say enough about them!
Thanks for continued great service!
Haven't yet seen but picture looks good to others
customer requested to cancel she found another contractor
I love my contractor! Awesome people!
These guys are great, they deal with my 4 chihuahuas, with no trouble or animosity.mtheybkeavebthe yard immucalute, and they are quick.. I luv these guys..thanks guys I missed u today and you came in and did a grest job regardless..I pray my pups were not too much trouble
I love my contractor! Such nice people, respectful, hard working! Cant say enough! Ive had the same contractor and i recommend them to everyone! Cant say enough about them!
Thank you for continued great service!
Thanks for trimming the bush!
This contractor is very professional! I respect them very much!
They do a better job on my lawn that I ever did. I do recommend them.
I was very satisfied with the gentleman that serviced my lawn today. Very friendly and professional! I would use these gentlemen again! Thank you to my contractors! Much respect to you both!
Very good job. I'm very happy.
BEST CONTRACTORS YOU'VE SENT OUT ! WELL MANNERED AND PAYS ATTENTION TO DETAILS AND ACTUALLY WANTS TO DO HIS JOB!
I forgot to unplug the ATV battery tender, contractor did it
Excellent job. Thank you.
Very friendly and helpful
Came on time, called to get a few clarifications which I appreciate & yard looks great :)
Excellent job... very satisfied. Thank you Kevin.
I want the grass bagged and hauled away not mulched.
Excellent service, they noticed I left the water on filling the pool and they reminded me.
Good Job, lawns look fine.
Contractor did a great job without me being there. Very pleased with their work. Bill Dickey
It took awhile to get it done, but they do a great job.
Why TaskEasy
TaskEasy is a unique online ecosystem where property owners and contractors benefit in a win-win relationship. Property owners easily book and manage services online. Contractors are provided with customers, eliminating costly advertising, bidding, and billing.
Learn more about TaskEasy
Already serving these Nevada cities and more...
Still not sure? Give us a call (800) 518-4461 to talk to a friendly TaskEasy team member.