The Leading Lawn Care Service Provider in the Omaha area

Affordable Pricing

Fast Online Ordering

Satisfaction Guaranteed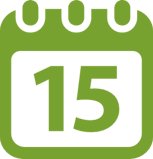 Weekly & Bi-Weekly Plans
Choose the service frequency that meets your budget and lawn care needs.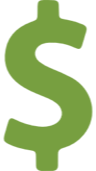 No Price Haggling
No need to haggle over bids. You'll get a fair, set price based on market demands.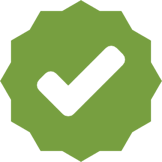 Guaranteed Service
If you aren't completely satisfied, we'll make it right or refund your money.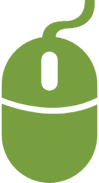 Easy Online Ordering
Buy a variety of tasks easily on one site, just like shopping online.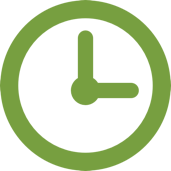 Save Time
Finding and managing a contractor wastes time. We've done the busy work for you! Licensed & Insured
Each TaskEasy contractor must pass a screening and carry insurance.
Omaha, Nebraska Local Reviews
Outstanding job. Would like for him to be my permanent contractor please.
The yard looks good but it took too long for the contractor to show up. My date was set for 5/9/2019, and he showed up on 5/16/2019. I had to call and complain twice before he actually showed up. I will be cancelling my service.
So happy to have you guys back this year! Always pleased with the work and the price is so reasonable.
Thank you to Andy for helping me get my spring cleaning order sorted out! This really helps make my year start out clean and keep it that way.
Make sure back fence is trimmed
Contractor did a good join and has my thanks
You are the best! Thank you!
They did a great job! Lawn looks wonderful!
Awesome. My yard haven't looked this good all year.
Thanks - the lot was overgrown to start with, really appreciate the great job!
Would have rated five except for the mower tire tracks in the yard.
Looks great. Thorough job!!
Wonderful job thank you. Extremely helpful patient and courteous. Very professional
Yard looks great. First mowing after the winter so it definitely needed it! Thanks!
They did an outstanding job
When they finally arrived I was impressed with how quickly these gentlemen worked. A bit more communication of delays would have been preferable but at least the task is done and done to a level we are happy with.
They need to cut it shorter...
Everthing was Great. Thank You
We have a dog so please, in the future, don't leave the gates open when you leave.
everything looks great except that I had thought they were also going to remove the weeds from the fence. didn't want to disapprove in case it was a miscommunication because everything else was done really well.
Looks great. Completed all requested tasks.
Great work, friendly and reliable.
All as promised! Quick too! Thank you!
Thank you for being reliable
They got here right when I needed them. Thanks a lot!
Contractor did a beautiful job and even mowed the back alley all the way to the neighbor's property line (which can be tricky). Thanks!!
I am very happy with the work and am sure this will be a good arrangement. Thank you for coming to the rescue of a pretty disastrous over-growth situation.
Why TaskEasy
TaskEasy is a unique online ecosystem where property owners and contractors benefit in a win-win relationship. Property owners easily book and manage services online. Contractors are provided with customers, eliminating costly advertising, bidding, and billing.
Learn more about TaskEasy
Weather forecast for Omaha, Nebraska
Still not sure? Give us a call (800) 518-4461 to talk to a friendly TaskEasy team member.