The Leading Lawn Care Service Provider in North Carolina

Affordable Pricing

Fast Online Ordering

Satisfaction Guaranteed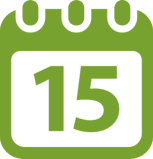 Weekly & Bi-Weekly Plans
Choose the service frequency that meets your budget and lawn care needs.
No Price Haggling
No need to haggle over bids. You'll get a fair, set price based on market demands.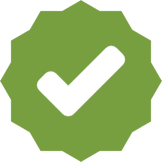 Guaranteed Service
If you aren't completely satisfied, we'll make it right or refund your money.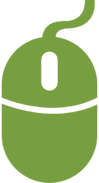 Easy Online Ordering
Buy a variety of tasks easily on one site, just like shopping online.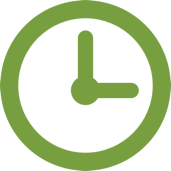 Save Time
Finding and managing a contractor wastes time. We've done the busy work for you! Licensed & Insured
Each TaskEasy contractor must pass a screening and carry insurance.
Reviews in North Carolina
Excellent work, expeditious and with great quality!
Awesome and professional crew! They listened to my concerns and did not rush the job as has been my experience with other contractors. I am a happy customer!
Excellent job, looks great
After lots of trial and error, no shows, rescheduling and more no shows we finally got our lawn taken care of! Although it took two separate trips to complete due to their ride on mower not fitting through our gate, it did finally get completed and they did a great job! Please send the Same people from now on if possible!
If possible can the cuttings be blown away. I'm tracking grass everywhere.
Dave done an amazing work.
the yard looks absolutely beautiful this time! all the way to the bushes! the area where the hose is got cleaned up better than I imagined. very pleased.
Prompt, efficient, and great work! 10/10 services even in the scorching summertime heat! It's really appreciated!
Nice, friendly and efficient!!
This contractor did a great job! I'd like to request them on a weekly basis. Thank you.
These guys are fantastic.
Very thorough service; completed job as desired with overall attention to detail.
Technician is wonderful and does a great job.
The flower beds in front have a lot of weeds, can we take care of those the next time. I thought that was covered in my contract. Thank you.
Great work, it looks so much better.
The best it's ever looked! Awesome job…
Very good work professional
great job, thanks for doing such a great job
After several cancelation and no show, finally got a reliable contractor that did a wonderful job
Great lawn work but the contractotor hit the on the ground direct TV disk that is mounted next to the house and knocked out TV dish alienment. Direct TV will fix it since we have protectin plan. Tell your contractors be very care full not to hit or even tap the dish. Thanks.
Thank you for your service
This was our first time hiring a contractor for yard work and it was actually a great experience. The individual was very helpful and accommodating for the work we asked of him and was very quick and professional. Taking off only 1 star due to the multiple days the yard work was postponed.
Please don"t miss the mowings
Fast and convenient service. Very reasonable pricing! So happy I was referred to this app!
Very quick and professional!
The team did a great job. Paid attention to the details and really provided a great service! Thanks!
Why TaskEasy
TaskEasy is a unique online ecosystem where property owners and contractors benefit in a win-win relationship. Property owners easily book and manage services online. Contractors are provided with customers, eliminating costly advertising, bidding, and billing.
Learn more about TaskEasy
Already serving these North Carolina cities and more...
Still not sure? Give us a call (800) 518-4461 to talk to a friendly TaskEasy team member.