The Leading Lawn Care Service Provider in Mississippi

Affordable Pricing

Fast Online Ordering

Satisfaction Guaranteed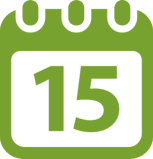 Weekly & Bi-Weekly Plans
Choose the service frequency that meets your budget and lawn care needs.
No Price Haggling
No need to haggle over bids. You'll get a fair, set price based on market demands.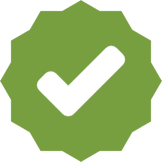 Guaranteed Service
If you aren't completely satisfied, we'll make it right or refund your money.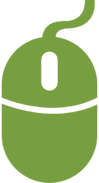 Easy Online Ordering
Buy a variety of tasks easily on one site, just like shopping online.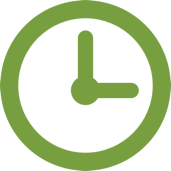 Save Time
Finding and managing a contractor wastes time. We've done the busy work for you! Licensed & Insured
Each TaskEasy contractor must pass a screening and carry insurance.
Reviews in Mississippi
Always quick & efficient, always a nice clean job!
Awesome job done by contractor. Give more work.
All I can say is WoW! These guys are a quick, all done in less than 20 minutes & looks great!
Wow! 4 guys, 2 mowers, 3 weed eaters, 1 blower; all done in less than 30 minutes!!! When I saw how many guys I wondered how they could make enough to pay; but now I see! They can easily knock out a dozen yards or more my size in a day, if not more! Ask them how much extra to take down the major bush/weeds at the side of the shed. I may get it done next month.
TJ always does a great job.
Were quick and efficient, showed up for initial mowing and were polite and professional. Yard looks great.
Quick and neat, good quality cut.
Fantastic Job! I have been extremely pleased with the way my yard looks! Thanks for the attention to detail on the sidewalks and driveways..
TJ always does a great job!
Thanks for getting the into the details. Hopefully you'll be back again .
Great job! Best attention to detail so far!
Thorough job and excellent photos.
Sean has always done great work and I really appreciate the results.
Great ???? attitude and very professional .
Looks nice. Thank you very much.
Very professional and does a great job
could you blow of the leaf to the back yard as well please
Work was done quickly. The yard looks great. Thank you very much.
Met TJ. Nice guy. Very efficient. Does really good job.
Very nice guy. Straight to work. Fast and good job
Contractor did good job. I do NOT need any other yard work until further notice.
Great job. No complaints.
Excellent job and I look forward to the next cut. Thankyou.
On time and very professional.
The yard looks great, my contractor did a wonderful job cleaning everything up. It looks so clean and neat!
Very professional and good!
Contractor appears to have struck our water meter and caused damage. This caused a "massive" leak in our yard, and a neighboring yard, and we weren't notified. Subsequently our water was disabled by an unknown party. This all occurred without anyone so much as knocking on our door. We had to call the city, assuming maintenance was happening. According to the city, a private plumber was hired without notifying us to make repairs, due to the damage being on our property.
The men did well racing against the rain starting.
He did excellent job on my yard
Why TaskEasy
TaskEasy is a unique online ecosystem where property owners and contractors benefit in a win-win relationship. Property owners easily book and manage services online. Contractors are provided with customers, eliminating costly advertising, bidding, and billing.
Learn more about TaskEasy
Already serving these Mississippi cities and more...
Still not sure? Give us a call (800) 518-4461 to talk to a friendly TaskEasy team member.