The Leading Lawn Care Service Provider in Missouri

Affordable Pricing

Fast Online Ordering

Satisfaction Guaranteed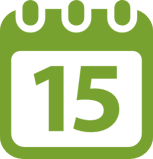 Weekly & Bi-Weekly Plans
Choose the service frequency that meets your budget and lawn care needs.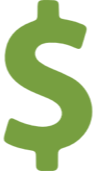 No Price Haggling
No need to haggle over bids. You'll get a fair, set price based on market demands.
Guaranteed Service
If you aren't completely satisfied, we'll make it right or refund your money.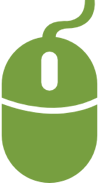 Easy Online Ordering
Buy a variety of tasks easily on one site, just like shopping online.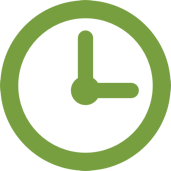 Save Time
Finding and managing a contractor wastes time. We've done the busy work for you! Licensed & Insured
Each TaskEasy contractor must pass a screening and carry insurance.
Reviews in Missouri
Friendly… great job.. thanks
Great job! They come in and do a wonderful job! So Thankful!
I paid for weed whacking and didn't receive any. This is the 3rd time in a row no trimming was done.
Outstanding job. Please send the same company.
Above and beyond, as always.
Great job the team that does my lawn I awesome
The best crew I have had. I hope I get them every time.
This crew were the best you have ever sent us, we like them hope you can send them back on may 27
Thank you, much better than the other day..
Need to cut a little shirter
Saturday service in extreme heat. Yard looks great and only took 20 minutes start to finish. Great work.
weeds in flower beds never finished. Flower ved always overgrown.
thye did a very good job being it was over a month from last time it was cut
Sorry I thought I had already approved this.
Great job, goes the extra mile.
wish the before and after pictures were better
Really appreciate the contractor doing the work at the last minute to get me out of a jam. Yard looks great.
I' am always happy with the quality of their service and their professionalism.
Great job. Really appreciate the debris removal. Thank you.
Overall pretty good, no real complaint except edging along one side of driveway wasn't fully up the one side by garbage can but I will note for future to move the garage can for more access in that area. Perfect height this time when mowing. Keep up the good work
Thank you to Ryan & Allie in getting my lawn in taking care of right away after 10 days of rain. They were empathetic of my customer concerns
Much better this time. Looks great! Thank you!
Wish the weed-eating would be better. But I'm just happy to have it mowed at the moment. Hoping for better weed-eating in the future
I just want to make sure we are trimming trees, bushes, and taking care of flower beds
Looks great, thanks so much
Al always does a good job.
very good job, they were kind
Very happy with the work that was done
The provider was prompt and did a great job. I am impressed with the work.
Great work but did see some leaves blow to neighbors across street v remove.
Yard looks awesome. Great job!
Our guys have been great! Task Easy has been wonderful!
Backyard door opens inward.
he does a good job always
Great job with weed eater / trim
Why TaskEasy
TaskEasy is a unique online ecosystem where property owners and contractors benefit in a win-win relationship. Property owners easily book and manage services online. Contractors are provided with customers, eliminating costly advertising, bidding, and billing.
Learn more about TaskEasy
Already serving these Missouri cities and more...
Still not sure? Give us a call (800) 518-4461 to talk to a friendly TaskEasy team member.