The Leading Lawn Care Service Provider in Minnesota

Affordable Pricing

Fast Online Ordering

Satisfaction Guaranteed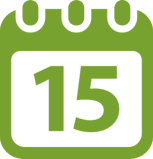 Weekly & Bi-Weekly Plans
Choose the service frequency that meets your budget and lawn care needs.
No Price Haggling
No need to haggle over bids. You'll get a fair, set price based on market demands.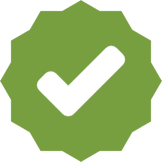 Guaranteed Service
If you aren't completely satisfied, we'll make it right or refund your money.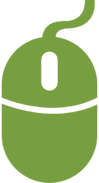 Easy Online Ordering
Buy a variety of tasks easily on one site, just like shopping online.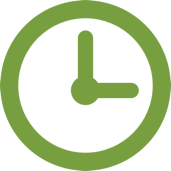 Save Time
Finding and managing a contractor wastes time. We've done the busy work for you! Licensed & Insured
Each TaskEasy contractor must pass a screening and carry insurance.
Reviews in Minnesota
Great job looking forward to future service by the same worker
Thank you for being patient with the landscaping team.
Great job as always! Now my dogs can enjoy their yard.
My lawn looks AWESOME!!!!!
Great job. This contractor is really great.
Contractor did an excellent job!
Please use the blower on the concrete for the debris next time. Otherwise looks just fine. Thanks you
John went above, beyond, and then some to clear out our yard. Not a leaf was left, not a stray branch. Things haven't looked this good for decades.
The work result is absolutely cleaned and beautiful. It is definitely an A1 quality. I am very happy and thankful.. I will fully recommend his work.
Great job. Great attention to details. Nice guy!!!
This was a v. good job. I hope we get this contractor again.
Looks great! Very nice job.
Overall pretty good. I like it cut short. It was cut the way I like it this time. Fast and efficent.
Great service, quality job
The guys did a fantastic job!
This contractor went above and beyond!
Our weather was terrible so there were issues with scheduling but I was very happy to have the work completed before heavy permanent snowfall when cleanup is no longer possible.
Great job. They went above and beyond. Wonderful workers.
Did a wonderful job. Very satisfied
GREAT JOB ALL SEASON LONG !
Great job & weed wacking under bushes is much appreciated.
Excellent Work. Very Reliable in being one time and doing a great job.
The contract to always does a great job looking forward to seeing him back next season
Awesome Job!! We want this contractor for our spring clean of the yard. Please tell us how to make that happen when the time comes.
I LOVE THIS GUY. He always does such a nice job and he's so fast!
Nice, neat job on the lawn mowing. Grass is growing fast because of all the rain we've had this summer.
Nice job on lawn. Was neatly done, clippings blown off the sidewalks & asphalt paths.
Very nice job. Lawn looks good and trimmed nicely.
Went above and beyond to leave my yard looking great. Very happy for my first time using TaskEasy!!
Everything was done in a timely manner he is always very professional and well worth the money spent
They do a very nice job on my lawn. I've had them skip a week more than once...but they do a very good job. They are very thorough.
Why TaskEasy
TaskEasy is a unique online ecosystem where property owners and contractors benefit in a win-win relationship. Property owners easily book and manage services online. Contractors are provided with customers, eliminating costly advertising, bidding, and billing.
Learn more about TaskEasy
Already serving these Minnesota cities and more...
Still not sure? Give us a call (800) 518-4461 to talk to a friendly TaskEasy team member.