The Leading Lawn Care Service Provider in Michigan

Affordable Pricing

Fast Online Ordering

Satisfaction Guaranteed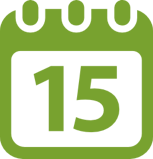 Weekly & Bi-Weekly Plans
Choose the service frequency that meets your budget and lawn care needs.
No Price Haggling
No need to haggle over bids. You'll get a fair, set price based on market demands.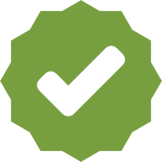 Guaranteed Service
If you aren't completely satisfied, we'll make it right or refund your money.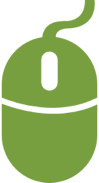 Easy Online Ordering
Buy a variety of tasks easily on one site, just like shopping online.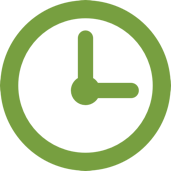 Save Time
Finding and managing a contractor wastes time. We've done the busy work for you! Licensed & Insured
Each TaskEasy contractor must pass a screening and carry insurance.
Reviews in Michigan
The first guys you hired should never be hired again. They were lazy and unwilling to do anything. The second guys were great. I would certainly hire them again.
It's always nice to have Bob for my contractor.
Thank you for mowing the back near the old garden.
the contractor does AWESOME work - thank you !!!
The best guy youve sent, very professional and a excellent attention to detail
Great Work ! Job well done. ??
make sure back area gets service on next visit
wish he could get the eat side of my barn only he said there is bees there i have been out there but have not saw any so don't know for sure just don't want then to get stung either me i couldn't run away
Excellent work in such a short period
Great job! Much appreciative.
The guys did a top notch job!!! VERY happy with their work and professionalism!
Nice work!!!! Appreciated greatly!
Great job! Very thorough!
I love having Bob and his crew.
Excellent service. They went above and beyond providing astounding service and the yard looks fantastic.
looks great! thank you so much!
Looks awesome - even mows around the tulips that volunteered in the middle of the yard
The lawn mowing was excellent. The drifts of leaves left by the crew you sent out for spring cleaning are still there though. Wish someone would take care of that since I already paid for it.
Great job! Friendly, yet professional, contractor!
Did a very quick but thorough job. Contractor is polite and thoughtful. Great job as always.
Looks great and very courteous people!
Great job. Very fast and thorough.
Thanks for getting the grass growning in the pavement ??
I don't have much lawn so I appreciate your quick efficient service.
Huge job, quick and great work. Thank you!
Pretty good trim. Really nice.
they couldn't do it all because some spots were too wet but they did their best and over all came out great
Had a couple weather delays, (springtime in Michigan) but job was finally completed. Excellent job!!
Contract ty or did an amazing job. Thank you.
My lawn looks wonderful! Thank you.
Please call and I'd rather personally say my comment or have Bob call.
Why TaskEasy
TaskEasy is a unique online ecosystem where property owners and contractors benefit in a win-win relationship. Property owners easily book and manage services online. Contractors are provided with customers, eliminating costly advertising, bidding, and billing.
Learn more about TaskEasy
Already serving these Michigan cities and more...
Still not sure? Give us a call (800) 518-4461 to talk to a friendly TaskEasy team member.