The Leading Lawn Care Service Provider in Kentucky

Affordable Pricing

Fast Online Ordering

Satisfaction Guaranteed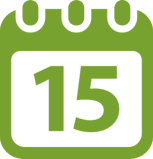 Weekly & Bi-Weekly Plans
Choose the service frequency that meets your budget and lawn care needs.
No Price Haggling
No need to haggle over bids. You'll get a fair, set price based on market demands.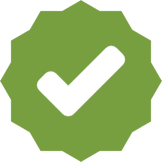 Guaranteed Service
If you aren't completely satisfied, we'll make it right or refund your money.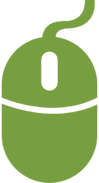 Easy Online Ordering
Buy a variety of tasks easily on one site, just like shopping online.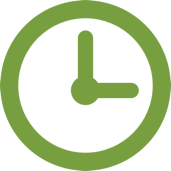 Save Time
Finding and managing a contractor wastes time. We've done the busy work for you! Licensed & Insured
Each TaskEasy contractor must pass a screening and carry insurance.
Reviews in Kentucky
Thx so much for the time and effort. We were getting fined and was really getting worried about the mess. Great job! We are going to change the mowing to once a week.
Absolutely fantastic job.
This is the best the yard has looked this season! Thanks so much!
I was impressed with how much work they did. They did everything i was hoping to see get done.
Thank you, you did a great job!
Best job that's ever been done since I've been using Task Easy. These guys were amazing! 5 Stars!
Excellent work! Super friendly.
Awesome job attention to details
My contractor is always on time and does a great job. Thank you!
He came and did what he was supposed to do Thx
The young man was great. Very professional.
the contractor did mowing trimming and blowing customer stated to take the payment no other changes
Prompt service, my grass looks excellent!
He let me know about the rain delay, and he showed up on the day he rescheduled. He even did a couple of extras that weren't required. Great job.
great job this was my last service Thank You TaskEasy
Thank you it was kind of high.
Excellent contractor - Mowed with a push mower, not one of those huge commercial tractors. Paid great attention to weed eating and not cutting down plantings. Please send this guy every time.
Overall I am pleased! Thank you! I do think perhaps that blade levels need to be adjusted, as some areas of the yard seem to be mowed normally, while others are incredibly short, nearly scalped. I believe the contractor is aware though, based on a conversation had with my husband, who was present during the work.
The cut was uneven in a few places.
Loved the picture updates once the job was done!
I'm so pleased, and look forward to continuing business with TaskEasy!
I'm so pleased, and look forward to continuing business with TaskEasy!
Edge trimming was much better this time
Thank you for the quick work! Wonderful job! Would recommend to others.
did a fantastic job on the leaves, thank you
Great Service! Yard looks great!
great job!!!! thank you!!!
this guy does a great job. very polite, friendly. I get a lot of compliments on my lawn
Thanks for such a great job, even with all this rain!
Why TaskEasy
TaskEasy is a unique online ecosystem where property owners and contractors benefit in a win-win relationship. Property owners easily book and manage services online. Contractors are provided with customers, eliminating costly advertising, bidding, and billing.
Learn more about TaskEasy
Already serving these Kentucky cities and more...
Still not sure? Give us a call (800) 518-4461 to talk to a friendly TaskEasy team member.