The Leading Lawn Care Service Provider in Illinois

Affordable Pricing

Fast Online Ordering

Satisfaction Guaranteed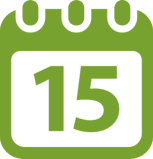 Weekly & Bi-Weekly Plans
Choose the service frequency that meets your budget and lawn care needs.
No Price Haggling
No need to haggle over bids. You'll get a fair, set price based on market demands.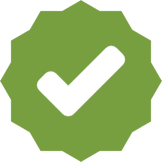 Guaranteed Service
If you aren't completely satisfied, we'll make it right or refund your money.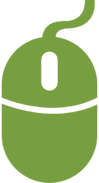 Easy Online Ordering
Buy a variety of tasks easily on one site, just like shopping online.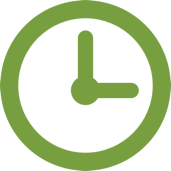 Save Time
Finding and managing a contractor wastes time. We've done the busy work for you! Licensed & Insured
Each TaskEasy contractor must pass a screening and carry insurance.
Reviews in Illinois
Always punctual and professional and does a fantastic job. I wouldn't trade my contractor for anything!
Thank you so much for your help and your service I really appreciate it.
Darn near perfect. Needed a little more whacking but it was a monster so I am hoping their next service will take care of it. Need a price for whatever they think I need done because I know it will be done right.
Still no trimming and no show last week
My contractor is the best. The yard looks beautiful every single time
friendly to talk to. Accurate job done. Will use in the future.
Super talented and nice people work on the lawn
Amazing job and very professional!
I love my contractor. He is the best and he's been my contractor for four years! I will never work with another contractor but Brenton.
Always efficient and professional. Thank you for answering questions last week
Great work! Appreciate you coming out in the heat and being so thorough!
Super easy to request and they do a great job!
The contractor did an amazing ?? JOB!
I am pleased with the end result.
corners were not fully trimmed
Nice and friendly contractor.
Always professional and does a great job!! Thank you
It's was ok I think they could have trimmed it down some more
Nice work! Very professional! Should have a tip option
Thank you - you guys did a great job!
Thank you for taking care of that back corner of overgrowth. GOD BLESS.
Looks Best I have seen Yet.
Mario did a great job on mulching. He put down a generous amount of mulch and it looks fantastic on the borders!
Mario did a great job on trimming the bushes and listened well to achieve a lovely landscape.
I'm very happy with the work, but the last few appointments were scheduled around 10 days apart rather than 14. The weather has been too dry to need more frequent mowing right now.
Why TaskEasy
TaskEasy is a unique online ecosystem where property owners and contractors benefit in a win-win relationship. Property owners easily book and manage services online. Contractors are provided with customers, eliminating costly advertising, bidding, and billing.
Learn more about TaskEasy
Already serving these Illinois cities and more...
Still not sure? Give us a call (800) 518-4461 to talk to a friendly TaskEasy team member.