The Leading Lawn Care Service Provider in Idaho

Affordable Pricing

Fast Online Ordering

Satisfaction Guaranteed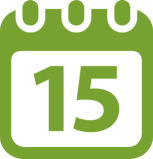 Weekly & Bi-Weekly Plans
Choose the service frequency that meets your budget and lawn care needs.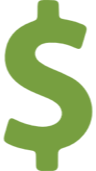 No Price Haggling
No need to haggle over bids. You'll get a fair, set price based on market demands.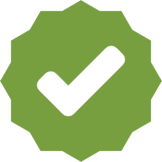 Guaranteed Service
If you aren't completely satisfied, we'll make it right or refund your money.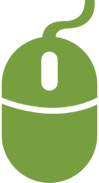 Easy Online Ordering
Buy a variety of tasks easily on one site, just like shopping online.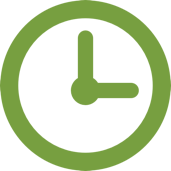 Save Time
Finding and managing a contractor wastes time. We've done the busy work for you! Licensed & Insured
Each TaskEasy contractor must pass a screening and carry insurance.
Reviews in Idaho
Thanks for a job well done. You're a such a lifesaver!
Good work and good timing
Thank you for being on time
Thank You for the hard work
Love my yard looks amazing. This is sn amazing service I would highly recommend to anyone
Thank you to be on time and have the job done.
They are so fast and efficient, great work.
Thank you for responding on time, the only issue was the cleaning after the mowing needs to be better. But in general it looks good Thanks
Edging around the fence needs some work. Overall good job.
Really Beautiful job!!! In fact, perfect job! Thank You!
He did a wonderful job! I am very impressed and happy with his work.
Lawn looks great! Thank you so much!
Very fast but not very thourough
They did a really nice job!
The gentleman who came from alluring did a great job! There was a lot of overgrown grass and he did great
Great Job....Personable contractor...listened and incorporated requests to the tee!
They always do a great job!!
Great job and timely too.
They do such a great job! I love coming home on mowing day!
They do such a great job!
Everything looks great except the weeds in the left front corner of the front (looking at the house) were not pulled.
They did a wonderful job!!
Amazing job! Would definitely recommend their service!
Looks really good, thank you!
Absolutely amazing!!! Above and beyond expectations!! Cleared icy buildup at end of driveway, cleared a path for my dog in backyard & possibly saved my patio roof from collapsing. God sent him my way today!!!
Thank you so much, great work!!
Came out in a timely manner even with the record snowfall we were having causing issues for everybody in town in regards to travel and snow removal.
Very personable and efficient contractor! They did a very good job on snow removal.
I would highly recommend this contractor. Came within 2 hours of booking. If I need to have this done in the future I will request them.
I do need to have the entrance by the road cleaned. Informed it was extra. That's fine. We can not do it. Request it be part of any future snow removal. Thank you.
Great work, even brought recycle bin in from the street.
I appreciate Chad more than I can say. He is extremely conscientious, caring and kind to my elderly mother and I know I can trust him to take exceptional care of the snow removal on her property. I love that my mother has Chad and Courtney to depend upon! They are truly awesome, caring and reliable people!
Got here and got the job done. Did what I needed done.
We are very pleased with the clean up and fertilizing done on our yard. Thank you.
Thank you for doing such a great job and all your hard over the summer! ?
They did an amazing job. Looks great. Thank you!!
This is the second week we have had this crew and they do a very good job. Hope we can keep them.
Paul is reliable, very attentive to detail and does great work.
Not home to see it. Thanks.
Great personnel. Easy to work with and did a wonderful job.
Looks great! ?? Thank you for all your hard work. ?
You did a great job but I am going to start mowing my own grass. If I were going to keep using TaskEasy I would want you to mow my grass. I will contact TadkeEasy to cancel their services.
Why TaskEasy
TaskEasy is a unique online ecosystem where property owners and contractors benefit in a win-win relationship. Property owners easily book and manage services online. Contractors are provided with customers, eliminating costly advertising, bidding, and billing.
Learn more about TaskEasy
Already serving these Idaho cities and more...
Still not sure? Give us a call (800) 518-4461 to talk to a friendly TaskEasy team member.