The Leading Lawn Care Service Provider in Iowa

Affordable Pricing

Fast Online Ordering

Satisfaction Guaranteed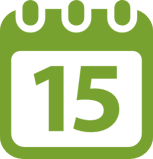 Weekly & Bi-Weekly Plans
Choose the service frequency that meets your budget and lawn care needs.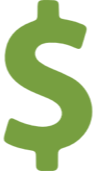 No Price Haggling
No need to haggle over bids. You'll get a fair, set price based on market demands.
Guaranteed Service
If you aren't completely satisfied, we'll make it right or refund your money.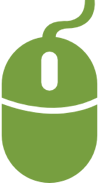 Easy Online Ordering
Buy a variety of tasks easily on one site, just like shopping online.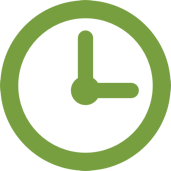 Save Time
Finding and managing a contractor wastes time. We've done the busy work for you! Licensed & Insured
Each TaskEasy contractor must pass a screening and carry insurance.
Reviews in Iowa
Amazing job, thank you very much
They did great work! Would definitely recommend.
Great work as usual. Thank you for your service on my lawn.
Matt has done a great job for us.
Matthew does a great job!!!!
Great looking yard. I'm pleased with my contractor's thorough job.
It looks very nice. I am very pleased. Thank you!!!
Great job. Very happy with the contractor and task easy.
Great job by my contractor. Yard looks great !! Thanks Matt !!
Great looking yard when mowing is done. Thank you for the service.
Only a few small strips of grass missed, I've done that lots of times, myself!
Great job. Very pleased with results. Thank you!!!
This contractor is a life saver! He and his crew do such a good job and keep us from getting sick from mowing the lawn!
consumer stated was a great job.
Always prompt and friendly help! Thank you!
Thank you for the feed back
I am SO THANKFUL for this hard working crew! They do what I no longer can.
Thank you. They were very pleased.
A fantastic job, as always!
It is always great to come home to a job done better than you can do. yard was mowed short (the way I like it) and trimmed around the fenceline and other obstructions. Bags were neatly placed next to the house for me to move to the curb later.
These folks are very hard workers! They do an excellent job!
I am SUPER happy with this contractor! Always courteous, and willing to do what you want!
Looks great always fantastic job
you guys are always awesome. thank you!
A fine job as always! A pleasure to do business with you!
Awesome as always! Can't thank you enough!
Little rough around the edges but they came early then expected and the lawn was overgrown so I suspect it will be even better next time! Thanks for the hard work!
This contractor is simply fantastic!
They did so great! The yard looks fantastic
Work well beyond expectations! Thank you so much for the great job!
Excellent service! I appreciate that they re-schedule when it's too wet!
So thankful they got to it before the rains came!
larry did a great job thank you
Very friendly and high quality work
Outstanding job, even with requests to have trimmings for our veggie garden! Well done!!
A hard working pair, always eager to please. Only thwarted by rain. ?????
they did a great job thank you
Great job, thank you for leaving the cuttings for the garden!
these folks are just the best! Always eager to please!
This has been the best service we received since joining. Perfect!!
My lawn needed a lot of work -mostly because it took task easy 15 days to get here after I said I required service immediately because of spouse hospitalization and broken mower.
He did amazing and I highly recommend him.
Why TaskEasy
TaskEasy is a unique online ecosystem where property owners and contractors benefit in a win-win relationship. Property owners easily book and manage services online. Contractors are provided with customers, eliminating costly advertising, bidding, and billing.
Learn more about TaskEasy
Already serving these Iowa cities and more...
Still not sure? Give us a call (800) 518-4461 to talk to a friendly TaskEasy team member.