The Leading Lawn Care Service Provider in Delaware

Affordable Pricing

Fast Online Ordering

Satisfaction Guaranteed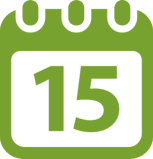 Weekly & Bi-Weekly Plans
Choose the service frequency that meets your budget and lawn care needs.
No Price Haggling
No need to haggle over bids. You'll get a fair, set price based on market demands.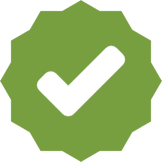 Guaranteed Service
If you aren't completely satisfied, we'll make it right or refund your money.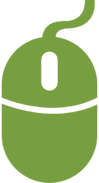 Easy Online Ordering
Buy a variety of tasks easily on one site, just like shopping online.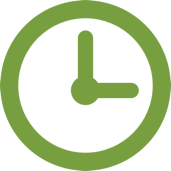 Save Time
Finding and managing a contractor wastes time. We've done the busy work for you! Licensed & Insured
Each TaskEasy contractor must pass a screening and carry insurance.
Reviews in Delaware
Excellent job! Thank you!
I'm approving this because the customer had agreed to extra funds for lawn mowing completed on 04/24/2021
We like to thank you for a job well done, and also for handling this matter in a timely fashion. Thank you for your cooperation. The Coates
Amazingly, nice owner!!! Would love for it to be just his company servicing my lawn!!! He's personable and very customer oriented! They will do the best job on your lawn, GUARANTEED!!! 5++ stars!
I couldn't be happier with this young man. Polite, friendly, attentive. Works every second without stop. Quality work!
Hello, the property look very well done, we thank you for your service well done we look forward to the contractor continuing service every two weeks. "GOOD JOB!"
He was absolutely AMAZUNG. Nice, friendly, worked hard the whole time. Loved him! Would recommend highly!
Great job -- Thanks ! :-)
Looks great - Keep up the great work !
Looks great ! Thank you ! :-)
Still more leaves than I really want to see but should be fine -- not covering grass. So, shouldn't inhibit grass from growing now. In future, lets get ALLLLLL the leaves out !! !! !!
Again, thank you for a great season, see you next year
Job well done. Thank you.
Thanks for a great Season
Very friendly gentlemen. Thorough work!
Love using Taskeasy they hire reliable crews, NEVER been disappointed
Thank you for the awesome pics
Milan yet again, another superb job
He was nothing short of AMAZING! The gentleman worked non stop, immaculate work. Went above and beyond expectations. I NEVER want anyone else but him. He's a keeper!!!
Fast and easy service! Very impressed!!!!!
Milan was very prompt and professional as well as friendly. Expressed my concerns and he executed the job. Job well done
everything looked good except there was a ton of grass clippings leftover. I'm not sure if we have to pay extra for that though so I will still put it at a 4 star. It's nice to see my yard again!
Great Job! Fast Response Time. Thank You.
Well done as always Happy 4th!
did a great job. swift and complete covering all areas
Cutting and trimming jobs looks very good quality, and professional.
Would have preferred the weeds be pulled instead of just using a line trimer but it's acceptable.
Contractor arrived a day early and did a great job!
I still feel the grass can be cut a lil shorter
They did an amazing job! Very friendly. Good results
contractor did a great job and was very personable
Fast, friendly and effective. Great first impression
Came on time, was in and out getting the job done quickly.
Why TaskEasy
TaskEasy is a unique online ecosystem where property owners and contractors benefit in a win-win relationship. Property owners easily book and manage services online. Contractors are provided with customers, eliminating costly advertising, bidding, and billing.
Learn more about TaskEasy
Already serving these Delaware cities and more...
Still not sure? Give us a call (800) 518-4461 to talk to a friendly TaskEasy team member.