The Leading Lawn Care Service Provider in the Denver area

Affordable Pricing

Fast Online Ordering

Satisfaction Guaranteed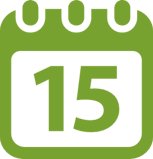 Weekly & Bi-Weekly Plans
Choose the service frequency that meets your budget and lawn care needs.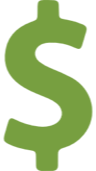 No Price Haggling
No need to haggle over bids. You'll get a fair, set price based on market demands.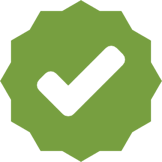 Guaranteed Service
If you aren't completely satisfied, we'll make it right or refund your money.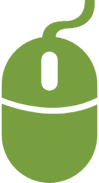 Easy Online Ordering
Buy a variety of tasks easily on one site, just like shopping online.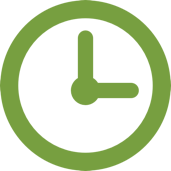 Save Time
Finding and managing a contractor wastes time. We've done the busy work for you! Licensed & Insured
Each TaskEasy contractor must pass a screening and carry insurance.
Denver, Colorado Local Reviews
Awesome work. Thanks for cleaning up the leaves.
Best job ever! If you could send back the same contractor that would be awesome
He was great looks very nice very friendly
Jeremy and his crew went above and beyond.
I had forgotten about my TaskEasy and had people over in my backyard; the contractor was totally understanding and worked with me to get my needs met. Really really awesome service, can't say enough good things! Thank you!
Thankyou for the service. Please mow the lawn shorter on the next occurrence.
Missed trimming of bushes in front but will come out in two days to accomplish this task.
Excellent!! Very nice work! If possible, I would like to request this particular contractor on a regular basis! Very neat and clean!
Some long blades of grass still. Maybe the blade on the mower needs to be sharpened. Next time someone comes can I get the trees against the back fence in the yard trimmed back a little. Mostly the dead branches.
Best job in the 3 years with TaskEasy
Thanks, Todd. Another great job.
Best job I've had. Thanks. Glad new contractor
As usual, Todd did a thorough job. Thanks
Todd did an excellent job.
Excellent work and gighly appreciated
Great job as always! Thank you!
Todd did a very efficient job.
The grass was cut a little too short
They did a good job. Thanks.
This contractor is great love the job they do
Excellent job as usual. Please be sure to keep Matthew as our contractor. Thanks, Matthew.
Another great job. Thanks, Matthew.
Grateful to have Mr. Cortez. He did a nice job for us and is an asset to the TakeEasy organization. We look forward to him helping us out each Friday thru Oct. Thank you again!
Another excellent job by Matthew. Thanks.
Another great job by Matthew. Thanks.
Matthew is VERY reliable and does an excellent job. Thanks.
Matthew again did a great job. Thanks.
Very hard working and knowledgeable.
Matthew did a great job. Thanks.
Your services have helped me maintain my yard at a very busy and difficult time for my family! Thanks!
Thank you that the work is done and that in 2 weeks will be done again! What a stress relief!
good attention to detail.
trimming could have been better, but generally pretty good.
There was more careful attention to detail in the trimming.
Ryan is a wonderful young man who did an excellent job. We were so pleased and very thankful to him.
please send this contractor again next time, very happy
Decent left a lot of grass behind
Why TaskEasy
TaskEasy is a unique online ecosystem where property owners and contractors benefit in a win-win relationship. Property owners easily book and manage services online. Contractors are provided with customers, eliminating costly advertising, bidding, and billing.
Learn more about TaskEasy
Weather forecast for Denver, Colorado
Still not sure? Give us a call (800) 518-4461 to talk to a friendly TaskEasy team member.