The Leading Lawn Care Service Provider in Colorado

Affordable Pricing

Fast Online Ordering

Satisfaction Guaranteed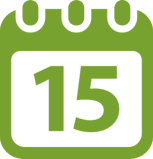 Weekly & Bi-Weekly Plans
Choose the service frequency that meets your budget and lawn care needs.
No Price Haggling
No need to haggle over bids. You'll get a fair, set price based on market demands.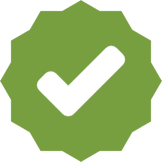 Guaranteed Service
If you aren't completely satisfied, we'll make it right or refund your money.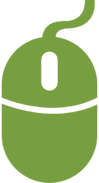 Easy Online Ordering
Buy a variety of tasks easily on one site, just like shopping online.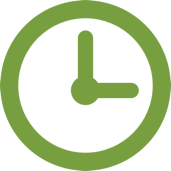 Save Time
Finding and managing a contractor wastes time. We've done the busy work for you! Licensed & Insured
Each TaskEasy contractor must pass a screening and carry insurance.
Reviews in Colorado
He did an amazing job best contractor yet
I didn't catch his name, but the contractor was super friendly and polite and the yard looks amazing!
Everything looks amazing. Awesome work, and thank you.
These guys have been great. In out lawn looks great.
These guys are the best in out quickly and my lawn looks great
Spots were missed as far as weeding goes. The bushes on the left side of the driveway weren't trimmed.
Taskeasy is great to work with,no complaints.
Very straight forward, quick, and easygoing. Did what I asked for and looks great!
Our lawn needed some live..hoping the fertilization helps
Thank you so much for fixing someone else's mistake! The yard looks great!
absolutely great work. he really helped me out when i was in a bind. professional and very friendly.
Nice and quick, pretty quiet too.
Awesome work. Thanks for cleaning up the leaves.
Our yard looks amazing! The backyard is done too just like we asked.
Great job! Looks wonderful!
Please trim the bushes and clean up the trench in the backyard next time you come in.
They finally came and mowed
The backyard lawn mowing was a good job, hence the rating. However, the weeding in the front yard was not requested - as it was to be done by another company tomorrow.
very good job. I always like thier work. Thank you .
Thank you for the mow. On time And courteous.
This crew always does a great job. it looks really good.
The contractor did an excellent job. He stop to take time to touch up the small things. When he was finished it looked great.
Wonderful job--thank you!
Best job ever! If you could send back the same contractor that would be awesome
He was great looks very nice very friendly
Please send him anytime. Thanks!
Worked extremely fast and efficient!
Jeremy and his crew went above and beyond.
Thank you for coming back and fixing those things. Really appreciate it!
Thank you for coming back and fixing those things. Really appreciate it!
excellent job just excellent
They did a great job on short notice
This team is awesome. I am battling cancer so I am always home watching by camera. These guys did everything right. They even got the grass between my boarder trim rocks. No one has ever did that. And in the back yard next to the porch the grass was getting so tall because no one cleared it but this team did. They pay attention to small details and work very well together. They look like a well organized power team. I wish we could have them come every week. Great job! Thanks
The lawns were mowed to the desired length. All of the grass trimmings were gone. The weeds were pick up. However, the bushes could do a little more trimming but it is okay.
Our backyard was a mess!! Thank you for helping it!!
I had forgotten about my TaskEasy and had people over in my backyard; the contractor was totally understanding and worked with me to get my needs met. Really really awesome service, can't say enough good things! Thank you!
Scheduling seems to have gotten better.
These guys were the first ones all year to ask about the weeds and that request was made at the beginning of the season. At least I know it was read.
Excellent! Very cool that they bagged :o)
excellent job as always thanks for coming out
Why TaskEasy
TaskEasy is a unique online ecosystem where property owners and contractors benefit in a win-win relationship. Property owners easily book and manage services online. Contractors are provided with customers, eliminating costly advertising, bidding, and billing.
Learn more about TaskEasy
Already serving these Colorado cities and more...
Still not sure? Give us a call (800) 518-4461 to talk to a friendly TaskEasy team member.