The Leading Lawn Care Service Provider in Colorado

Affordable Pricing

Fast Online Ordering

Satisfaction Guaranteed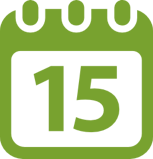 Weekly & Bi-Weekly Plans
Choose the service frequency that meets your budget and lawn care needs.
No Price Haggling
No need to haggle over bids. You'll get a fair, set price based on market demands.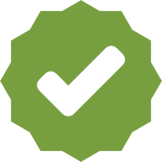 Guaranteed Service
If you aren't completely satisfied, we'll make it right or refund your money.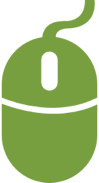 Easy Online Ordering
Buy a variety of tasks easily on one site, just like shopping online.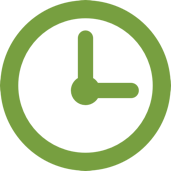 Save Time
Finding and managing a contractor wastes time. We've done the busy work for you! Licensed & Insured
Each TaskEasy contractor must pass a screening and carry insurance.
Reviews in Colorado
Wow great job!!! Best cleaning possible. They did an awesome job!!!!
Thank you for taking the extra step and "mowing" the weedy parts of my lawn and taking down some of the weird stuff along the side of the house. It looked great!!
Good work! Cut the way we wanted, low!
He did a wonderful job on an overgrown yard.
Thankyou for the service. Please mow the lawn shorter on the next occurrence.
Love that you did the front and back yard. Thanks so much! Depending on growth, it may only be necessary to do the front yard one week and the back yard the next. I would pay the same amount regardless. I know it was overgrown and you really helped me out today. Very much above and beyond!
Missed trimming of bushes in front but will come out in two days to accomplish this task.
Terrific job - could not have done better myself!
Excellent!! Very nice work! If possible, I would like to request this particular contractor on a regular basis! Very neat and clean!
Good worker. Can be more thorough. Was expecting a crew not one person but he is a hard worker. Please hire this guy.
Some long blades of grass still. Maybe the blade on the mower needs to be sharpened. Next time someone comes can I get the trees against the back fence in the yard trimmed back a little. Mostly the dead branches.
John took extra time to make sure the job was completed well.
Thank you for the spring cleaning. It looks way better.
Thank you for the mowing. For the next trim I will wait for the grass to grow longer and then reschedule this service on a continuous basis.
I appologize for not introducing myself....day off.... cramming a lot of housework. He did an awesome job. I was really impressed at how fast. I look forward to meeting him.
Garan is conscientious and thoughtful.
Best job in the 3 years with TaskEasy
On time, good job - Thank You!
Contrc did a great Thank you !!
i appreciate my contractor not only for coming EARLY but he did it in cold weather and helped with my lawn trash that i wasnt able to move. Thanks again
The job was done quickly and professionally.
Outstanding and detailed.
Wonderful job!!!??Thank you!!!
Looks so nice today after all the moisture and the leaves are all but gone.
Thanks, Todd. Another great job.
Best job I've had. Thanks. Glad new contractor
Mr Exum is a great worker. His work is always excellent.
As usual, Todd did a thorough job. Thanks
We did not receive an email letting us know when our service was scheduled and the day of service has been changing every few weeks.
Tasks were completed as needed! Company was 5 days late to mow, but I am thankful the task has been done.
It looks fantastic. Thank you so much, let's keep it going
Todd did an excellent job.
Excellent work and gighly appreciated
Great job as always! Thank you!
Took a while to get someone out here, but when they finally completed the task, they did an excellent job!
Why TaskEasy
TaskEasy is a unique online ecosystem where property owners and contractors benefit in a win-win relationship. Property owners easily book and manage services online. Contractors are provided with customers, eliminating costly advertising, bidding, and billing.
Learn more about TaskEasy
Already serving these Colorado cities and more...
Still not sure? Give us a call (800) 518-4461 to talk to a friendly TaskEasy team member.