The Leading Lawn Care Service Provider in California

Affordable Pricing

Fast Online Ordering

Satisfaction Guaranteed
Are you looking for local lawn care in California? California is known for its extraordinary natural beauty and breathtaking views, and thanks to California's warm climate, lawn mowing and yard care is a year round business here. TaskEasy offers professional lawn mowing and yard care services to the residents across the state. Regardless of your yard maintenance needs, TaskEasy has a lawn mowing package that fits your needs and budget. Order your service with just a few clicks!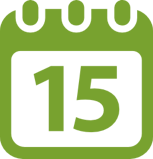 Weekly & Bi-Weekly Plans
Choose the service frequency that meets your budget and lawn care needs.
No Price Haggling
No need to haggle over bids. You'll get a fair, set price based on market demands.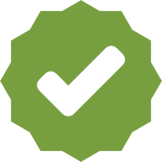 Guaranteed Service
If you aren't completely satisfied, we'll make it right or refund your money.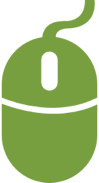 Easy Online Ordering
Buy a variety of tasks easily on one site, just like shopping online.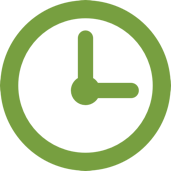 Save Time
Finding and managing a contractor wastes time. We've done the busy work for you! Licensed & Insured
Each TaskEasy contractor must pass a screening and carry insurance.
Reviews in California
Always great work with attention to details!! Thank you
Great contractor, wouldn't want anyone else doing my yard.
Thank you for your hard work!
Excellent- highly recommend this contractor and hope Task Easy let's us keep them for awhile. Great attention to detail, very tidy!
I need a plan to repair my grass in the Barack yard.
Great work!! Very thorough
Thank you - our yard is much improved!
Our Gardner does a great job and is courteous. Thank you!
Great customer service. Workers pleasant. Yard looks good.
Professional job done. Looks great.
Awesome and a day earlier than expected
Looks very nice. Thank you
The new contractor I have is AWESOME! She is here everyday two weeks on time.
Our yard looks great. I'm very pleased. Our contractor was so nice and professional!
Very efficient and professional. My front and back yards look great!
Excellent job by the contractor today. I was pleased with his professionalism and attention to detail.
Thanks for showing up when you say you are... greatly appreciated
He is the very best gardener.
Efficient and detailed mowing/trimming and clean up. Job well done, recommended!
Great experience and fast, professional service
Great work. Nice and clean. Couldn't get the grass behind the A/C unit, but that's not an easy place to reach
Sorry about the dogs being out. My brother didn't bring them in until later. I'll make sure they are inside next week and moving forward so the backyard can be accessed.
Thank you for being timely for cutting my yard this month.
Amazing work!!! I've never been so happy with yard work before!!
Excellent service. Recommended to family and friends
I need to get those patches filled in...
The young lady that did my yard was OUTSTANDING!!! She did a GREAT JOB! I would like her as my contractor PLEASE!
Everything looks good, only complaint I would have is that they broke one or two of my Gnomes, and the cut all of the succulent's out of my flowerbed near the mailbox.
Great work from my contractor. I had the opportunity to speak with him and he seem very knowledgeable about his job. Thank you
Excellent work- lawn looks great.
The job was completed efficiently.
Missed a couple spots but overall good job...
Although they came in after 6p.m. I was surprised since it's late and there is light showers. They chose to work harder. It's hard to see at night, how well the job is. But the mere fact, they work so hard and continue to finish the job.
Great work, friendly and effective..
HOA was getting on my nerves.
I was convinced no one was coming (please work on this piece- lots of contractor no show and reschedules) so after 3 weeks my yard was awful. Felt nice to see an email of completed and a team that went above and beyond. Thanks!
Always polite, always does a great job!
Why TaskEasy
TaskEasy is a unique online ecosystem where property owners and contractors benefit in a win-win relationship. Property owners easily book and manage services online. Contractors are provided with customers, eliminating costly advertising, bidding, and billing.
Learn more about TaskEasy
Already serving these California cities and more...
Still not sure? Give us a call (800) 518-4461 to talk to a friendly TaskEasy team member.