The Leading Lawn Care Service Provider in California

Affordable Pricing

Fast Online Ordering

Satisfaction Guaranteed
Are you looking for local lawn care in California? California is known for its extraordinary natural beauty and breathtaking views, and thanks to California's warm climate, lawn mowing and yard care is a year round business here. TaskEasy offers professional lawn mowing and yard care services to the residents across the state. Regardless of your yard maintenance needs, TaskEasy has a lawn mowing package that fits your needs and budget. Order your service with just a few clicks!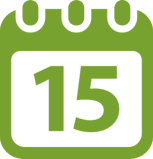 Weekly & Bi-Weekly Plans
Choose the service frequency that meets your budget and lawn care needs.
No Price Haggling
No need to haggle over bids. You'll get a fair, set price based on market demands.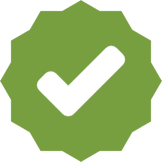 Guaranteed Service
If you aren't completely satisfied, we'll make it right or refund your money.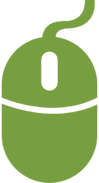 Easy Online Ordering
Buy a variety of tasks easily on one site, just like shopping online.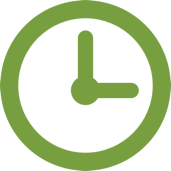 Save Time
Finding and managing a contractor wastes time. We've done the busy work for you! Licensed & Insured
Each TaskEasy contractor must pass a screening and carry insurance.
Reviews in California
I would like to request to use the same contractor that came today continuously please thank you.
Thank you for nice edging
omg... love it. I know I am paying for the service, but it is a blessing to see my yard looks so good.
it looks good. and thank you for not messing with the other side of the yard.
Thanks Invitation Homes always do a great job in every area! Thanks again
Good job see you in a couple of weeks!
Thank You Very much for your service!!
Got pushed back from Wed to Saturday
looks wonderful thank you..
Did not know he was coming. But glad he did.
Fernando was polite & fast. We need more of the peripheral weeds whacked down but that can happen next time. Thank you.
Thanks Sal.. See ya again in two weeks! You're doing an awesome job.
Thank you for doing a good job of clearing out the overgrowth yard ... I'm now able to safely get thru on my walker
Not really sure what change he has made. I think i should reduce the frequency
Thanks so much Sal..Looks Grrrrreat!
great repeat service. thank you!
Great job. Fast, dependable service
Lawn looks great but a sprinkler was broken on last visit
The lawn was done in the front and back yards but We thought the bushes and tree trimming were included..
Thank you so much for working with me on my yard. I was unable to specify how much work my yard needed, but they were flexible and ended up doing an amazing job!
They did everything right,except THEY DID NOT CALL FIRST LIKE I ASKED
The lawn looks great! They were so prompt and fast. Very professional.
Great Job. Thank you So Much
Work performed was great. Would just be cool if when they plan on coming a day sooner than they have calendared if notification was provided so the yard can be ready without stuff in their way.
It looks wonderful! Thank you so much
Always a great job! Thanks so much!
First Time using app quick and easy to set up appointment and came out to my home within 1-2 days.
Nice work, could've been a little better on the clean up. Grass was blow in the street!!!
Wonderful! Thank you very much for the quick work!
Such a clean job! I'm very happy with it.
Did a great job on the work but forgot to close our gate and our dog could have got out.
they did alot work in a very short
Everything looks really great. These guys are so nice and fast
Great work, thank you I appreciate it
Great job and affordable prices!
Looks so clean!! Thank you so much!
Great Job. Worked so hard my yard haven't looked this good in a really long time!
yo the guys did a stellar job. will be using them again.
Why TaskEasy
TaskEasy is a unique online ecosystem where property owners and contractors benefit in a win-win relationship. Property owners easily book and manage services online. Contractors are provided with customers, eliminating costly advertising, bidding, and billing.
Learn more about TaskEasy
Already serving these California cities and more...
Still not sure? Give us a call (800) 518-4461 to talk to a friendly TaskEasy team member.