The Leading Lawn Care Service Provider in the Mesa area

Affordable Pricing

Fast Online Ordering

Satisfaction Guaranteed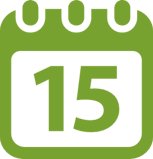 Weekly & Bi-Weekly Plans
Choose the service frequency that meets your budget and lawn care needs.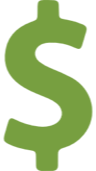 No Price Haggling
No need to haggle over bids. You'll get a fair, set price based on market demands.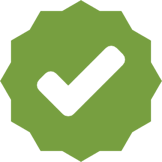 Guaranteed Service
If you aren't completely satisfied, we'll make it right or refund your money.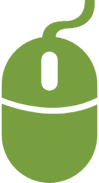 Easy Online Ordering
Buy a variety of tasks easily on one site, just like shopping online.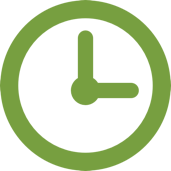 Save Time
Finding and managing a contractor wastes time. We've done the busy work for you! Licensed & Insured
Each TaskEasy contractor must pass a screening and carry insurance.
Mesa, Arizona Local Reviews
Great customer service and yard looks very nice!
WOW! Super friendly and the two guys that completed our acre lot did it by themselves in 3.5 hours! AMAZING! They did an excellent job as the weeds in our back yard were very overgrown. My husband and I spent a few weekends trying to accomplish what they did in a few short hours - worth every penny! Thank you so much!
This contractor was excellent. He came and made sure to complete the job before leaving. Thank you for your time and great work.
Friendly, quick, and thorough!
Great job! So glad I found their service!
I love how the yard looks! I am disabled, and a shut in most of the time. But when I go outside now, the yard brings me a lot of pleasure. Thank you!
AS alway they did an exceptional job.
Not only did the contractor do his normal excellent job, he also brought my trash barrel up from the curb!
The contractor did a really nice job, I just wish that he would have shown up on the original day it was scheduled.
The individuals who did my yard were great!
was not expecting the back yard to be done but I am a cripple so I appreciate it greatly.
The gentleman always do a good job maintaining my lawn.
Please take good before and after photos for next time (for the lawn at least) because you are taking photos of everything around the house except the lawn. Good work though.
The guys did a wonderful job of cutting the lawn and trimming the bushes.
The guys were professional and very accurate.
Nice job, quick and hard worker
The lawn care seems very thorough and looks good.
Came a day early so I was very pleasantly surprised to come home and see it done. They pulled some large weeds and blew away fallen leaves.
Why TaskEasy
TaskEasy is a unique online ecosystem where property owners and contractors benefit in a win-win relationship. Property owners easily book and manage services online. Contractors are provided with customers, eliminating costly advertising, bidding, and billing.
Learn more about TaskEasy
Weather forecast for Mesa, Arizona
Still not sure? Give us a call (800) 518-4461 to talk to a friendly TaskEasy team member.