The Leading Lawn Care Service Provider in Arizona

Affordable Pricing

Fast Online Ordering

Satisfaction Guaranteed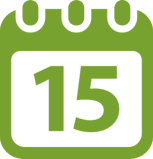 Weekly & Bi-Weekly Plans
Choose the service frequency that meets your budget and lawn care needs.
No Price Haggling
No need to haggle over bids. You'll get a fair, set price based on market demands.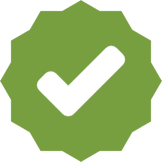 Guaranteed Service
If you aren't completely satisfied, we'll make it right or refund your money.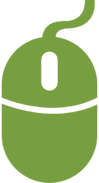 Easy Online Ordering
Buy a variety of tasks easily on one site, just like shopping online.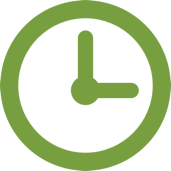 Save Time
Finding and managing a contractor wastes time. We've done the busy work for you! Licensed & Insured
Each TaskEasy contractor must pass a screening and carry insurance.
Reviews in Arizona
Really great job! Everything was trimmed up and weeds are gone. Thank you!
Thanks again for getting the back yard done.
Contractor did a very good job. We are very satisfied.
This is what I'm talking about!!
WOW! Super friendly and the two guys that completed our acre lot did it by themselves in 3.5 hours! AMAZING! They did an excellent job as the weeds in our back yard were very overgrown. My husband and I spent a few weekends trying to accomplish what they did in a few short hours - worth every penny! Thank you so much!
He was very nice and patient with me. He was quick and efficient
Awesome job! Very professional crew, thanks!
This contractor was excellent. He came and made sure to complete the job before leaving. Thank you for your time and great work.
Approved by the consumer.
The backyard was not complete. When I spoke with rep he said the additional amount would include backyard.
Fantastic, quick, and great to work with!
Yard looks fantastic and Gary thorough and made sure I approved of and was happy with everything before he left. Would be thrilled to have him be our regular landscaper!
No issues ?? other than reliability from TaskEasy to get a contractor to come when promised.
Very good job!!!!!!!!!!!!!!!!!!!!
Justin did a very good job
This man did a fantastic job!!!!!!!!!!!!!!!!!!!!!!!!!!!!!!!!!
Thank you for the good work!
My contractor did an excellent job on our yard today 5/11/2020 and we recommend them to you and our friends. Thank you taskeasy for your hard work.
Outstanding Job, Reliable and efficient!
Friendly, quick, and thorough!
I am often able to give a 5, but not today. My wife is at home today so I asked her to look it over and let me know so I could rate the job. She said it looks ok, but that a better job could have been done on the weeds on the other side of the one sidewalk.
Amazing job. Contractor went above and beyond. Yard looks amazing!
AMAZING JOB!! Thank you very much!!
Must have been a different contractor today. I had some tree branches laying in the "back yard " and they had not been moved the last three times. Today they were moved and the area where they were was mowed. Great job!!!!!!!!!!
The best we've ever had so far!
A much better job this time as opposed to last time.
Thank you for keeping my yard clean and weed free!
Looks very pristine......thank you for removing found debris. Much appreciated!!!!!!
Thank you. happy New Year!!!
Did a Great job, thank you!!!
Great job - looks great! Thank you!
Thanks for the recommendations and the awesome clean up!
Thanks for the work today and the recommended work!
Thank you for removing the new growth from bottom of lemon trees.
Why TaskEasy
TaskEasy is a unique online ecosystem where property owners and contractors benefit in a win-win relationship. Property owners easily book and manage services online. Contractors are provided with customers, eliminating costly advertising, bidding, and billing.
Learn more about TaskEasy
Already serving these Arizona cities and more...
Still not sure? Give us a call (800) 518-4461 to talk to a friendly TaskEasy team member.