The Leading Lawn Care Service Provider in Arizona

Affordable Pricing

Fast Online Ordering

Satisfaction Guaranteed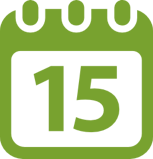 Weekly & Bi-Weekly Plans
Choose the service frequency that meets your budget and lawn care needs.
No Price Haggling
No need to haggle over bids. You'll get a fair, set price based on market demands.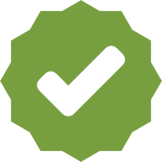 Guaranteed Service
If you aren't completely satisfied, we'll make it right or refund your money.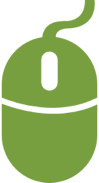 Easy Online Ordering
Buy a variety of tasks easily on one site, just like shopping online.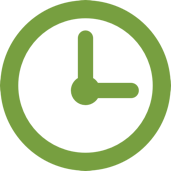 Save Time
Finding and managing a contractor wastes time. We've done the busy work for you! Licensed & Insured
Each TaskEasy contractor must pass a screening and carry insurance.
Reviews in Arizona
Thank you for removing the new growth from bottom of lemon trees.
I've had the same contractor for over a year now. Every time he does an amazing job. TaskEasy is great!
While not much service was needed, it still looks better than it did before.
At long last, after waiting over three weeks, our lawn is mowed and looks very nice!!!!!!! Now I just hope a schedule is kept.
Great yard work and always reliable! Thank you!
Perfect job as usual. Best contractor EVER!!!
Great job as always!!!!!!!!!!
please remember to check the sprinklers when you finish. there were 2 broken ones in the front yard.
Looks great!!!!!!!!!!!! Now, if TaskEasy can just keep somebody coming there every two weeks like it's supposed to be, that will be fantastic!!!!!!!!!!!!!
The yard looks fantastic!!!! Whoever the contractor was this time, they were great!!!!!!! Keep our account with them!!!!!!!!!!!!!!!!!!!!!!!!!!!
Jerry always does great work.
As always contractor did a wonderful job
Please pay full amt. I had dr appt for earach and did not unlock back gate,yard is good and they should be paid in full. Thanks
Lawn looks great. Glad I put in rye, want to keep this crew working.
Great job! So glad I found their service!
Great response to requested yard work and very good up to date status of completion!
I love how the yard looks! I am disabled, and a shut in most of the time. But when I go outside now, the yard brings me a lot of pleasure. Thank you!
Jerry always does a great job!
Beautiful job! All shrubs were trimmed perfectly and all weeds were sprayed. Best landscapers!
It's a shame the crew couldn't have done it this good the first time but had to come out a second time. The yard looks really great this time!!!!
Amazing job! Exceeded my expectations for service!
Great support from Task Easy, only critique is that they never respond to requests made for the contractors. :(
he did a very nice job front and back. He even replaced sprinkler he ran over.
The yard looks very nice however the gate was left open and out dog got out. I was able to get him back.
Did a fabulous job. Thank you so much for your perfection.
The only problem is that I think the landscapers need to sharpen the blades on their mowers because there is usually a lot of uneven grass sticking up. Either that or they go over it too fast. However, I am extremely happy with them.
Did a good job, cut lower and even. Looks nice, thanks
TaskEasy contractors are the best. My yard looks GREAT!!
AS alway they did an exceptional job.
Reliable and professional! Thank you
does a great job when he comes here
Not only did the contractor do his normal excellent job, he also brought my trash barrel up from the curb!
Great work, as always!!!!!!!!!!!!!!!!!!!!!!!!!!!!!!!!!!
Always on same time schedule,really like that
The contractor did a really nice job, I just wish that he would have shown up on the original day it was scheduled.
As always, a fantastic job!
looks good, I am far away from the property to comment.
Amazing job done and very professional.
Why TaskEasy
TaskEasy is a unique online ecosystem where property owners and contractors benefit in a win-win relationship. Property owners easily book and manage services online. Contractors are provided with customers, eliminating costly advertising, bidding, and billing.
Learn more about TaskEasy
Already serving these Arizona cities and more...
Still not sure? Give us a call (800) 518-4461 to talk to a friendly TaskEasy team member.