The Leading Lawn Care Service Provider in America

Affordable Pricing

Fast Online Ordering

Satisfaction Guaranteed
TaskEasy is the first on-demand lawn care provider servicing all 50 states. We use intuitive technology that allows you to order lawn mowing and other yard care services anytime, anywhere. TaskEasy saves you time and energy while supporting a local network of lawn care professionals. Enter your address, get your price, choose your package, and place your order - we do the rest. Don't believe us? Scroll down to find your state and see reviews from TaskEasy customers near you.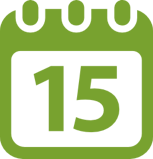 Weekly & Bi-Weekly Plans
Choose the service frequency that meets your budget and lawn care needs.
No Price Haggling
No need to haggle over bids. You'll get a fair, set price based on market demands.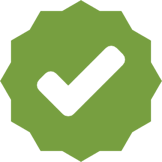 Guaranteed Service
If you aren't completely satisfied, we'll make it right or refund your money.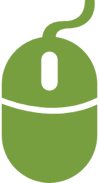 Easy Online Ordering
Buy a variety of tasks easily on one site, just like shopping online.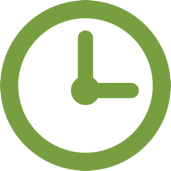 Save Time
Finding and managing a contractor wastes time. We've done the busy work for you! Licensed & Insured
Each TaskEasy contractor must pass a screening and carry insurance.
Customer Reviews
Great job. Thank you so much.
He is the very best gardener.
Once again, great job!!!!!!
Good job. ! Appreciate you guys!
These guys do a great job. I forget to move my car so they can easily get into my back yard but they find a way to get job done and never disturb me
They did an amazing job and my lawn looks amazingly perfect!
Efficient and detailed mowing/trimming and clean up. Job well done, recommended!
Again...before and after pics need to be the same angle. They were good for the front, but not the back.
Great experience and fast, professional service
They should include edging on the front yard and kill off weeds in the flower beds and landscaped areas.
I will definitely be using this app again! They were great at keeping me informed with the progress of my task and my yard looks amazing!
Awesome job and pictures!
Taskeasy is a Godsend. Our lawnmowers broke. I have bad knees that are bone on bone. My wife broke her toe and my son sprained his ankle. Thanks for the nice job!
Perfect job!! Thank you so much. I hurt my back and can't do that kind of work anymore!
He spent extra time and even worked through the rain to get the job done. Great work ethic!
Please pass along that I'm very happy with my service. I was a bit annoyed at the time, but I get it. So much rain to navigate.
He listened & responded to my request on certain areas in the back yard
You guys are great, You do a great job and you are quick. And you have a really nice group of men.
Great job! Very thorough!
Ms.Kim Always does a professional an excellent job and she's nice and sweet I'm going to always want to use Ms.Kim to do our lawn
the customer was unwilling to review the work. I reviewed the photos and approver. Talked to my TL about it
Words cannot express, dedication, commitment, explains a lot about you and your staff. Thank you so much..........
Why TaskEasy
TaskEasy is a unique online ecosystem where property owners and contractors benefit in a win-win relationship. Property owners easily book and manage services online. Contractors are provided with customers, eliminating costly advertising, bidding, and billing.
Learn more about TaskEasy
Already serving all 50 states
Still not sure? Give us a call (800) 518-4461 to talk to a friendly TaskEasy team member.