The Leading Lawn Care Service Provider in America

Affordable Pricing

Fast Online Ordering

Satisfaction Guaranteed
TaskEasy is the first on-demand lawn care provider servicing all 50 states. We use intuitive technology that allows you to order lawn mowing and other yard care services anytime, anywhere. TaskEasy saves you time and energy while supporting a local network of lawn care professionals. Enter your address, get your price, choose your package, and place your order - we do the rest. Don't believe us? Scroll down to find your state and see reviews from TaskEasy customers near you.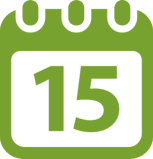 Weekly & Bi-Weekly Plans
Choose the service frequency that meets your budget and lawn care needs.
No Price Haggling
No need to haggle over bids. You'll get a fair, set price based on market demands.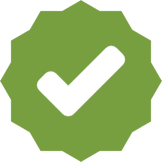 Guaranteed Service
If you aren't completely satisfied, we'll make it right or refund your money.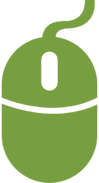 Easy Online Ordering
Buy a variety of tasks easily on one site, just like shopping online.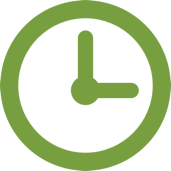 Save Time
Finding and managing a contractor wastes time. We've done the busy work for you! Licensed & Insured
Each TaskEasy contractor must pass a screening and carry insurance.
Customer Reviews
He did a great job and I would like for him to always do my yard. Thank you
Does quick and great work, they also cleared off a dying palm frond from the tree
Amazing job! Thank you so much!!!
Great Work!! Thank you kindly!!!!
Great job! What an awesome job !
My favorite contractor! He is polite and thorough. Wish we could get him every time.
I would like to request to use the same contractor that came today continuously please thank you.
Dalton is great! Please only send Dalton for our lawn service. He is very polite and great at his job.
Great Job!! Thank you kindly
.Thank you for working so hard to keep our yard looking good and being so efficient.
Great job! Professional and kind
Work is as expected. Contractor did not close the gate before he left. Please remind them in the future.
Best our yard has ever looked!
Everything looks good except that when shrubs were cut, the cuttings were left on the ground for me to clean up.
Thank you so much for everything! This contractor was amazing and the work they did was exceptional. Thank you again!
The service was good but it was delayed and rescheduled about 5 times before someone actually came here
Thank you for nice edging
Please be sure to close the gate to the backyard when finished. Thank you!
It looks very good. I am always satisfied with this service.
Very awesome job and quick
Dalton is great! We are very happy with him. He's the best we have had in The past 6 year. Clone him.!!!
I did approve. but it looks leaf remaining. i will change service.
Contractor did a wonderful job!!
Polite quick and efficient
They did an awesome job. Highly recommend
New landscaper did an awesome job! Do not change him coming to my address!!
Please next time send better before and after pictures. Thank you
omg... love it. I know I am paying for the service, but it is a blessing to see my yard looks so good.
Why TaskEasy
TaskEasy is a unique online ecosystem where property owners and contractors benefit in a win-win relationship. Property owners easily book and manage services online. Contractors are provided with customers, eliminating costly advertising, bidding, and billing.
Learn more about TaskEasy
Already serving all 50 states
Still not sure? Give us a call (800) 518-4461 to talk to a friendly TaskEasy team member.