The Leading Lawn Care Service Provider in America
Affordable Pricing
Fast Online Ordering
Satisfaction Guaranteed
TaskEasy is the first on-demand lawn care provider servicing all 50 states. We use intuitive technology that allows you to order lawn mowing and other yard care services anytime, anywhere. TaskEasy saves you time and energy while supporting a local network of lawn care professionals. Enter your address, get your price, choose your package, and place your order - we do the rest. Don't believe us? Scroll down to find your state and see reviews from TaskEasy customers near you.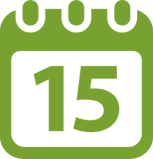 Weekly & Bi-Weekly Plans
Choose the service frequency that meets your budget and lawn care needs.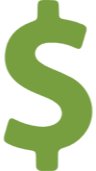 No Price Haggling
No need to haggle over bids. You'll get a fair, set price based on market demands.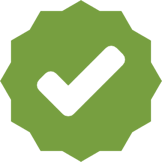 Guaranteed Service
If you aren't completely satisfied, we'll make it right or refund your money.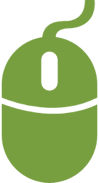 Easy Online Ordering
Buy a variety of tasks easily on one site, just like shopping online.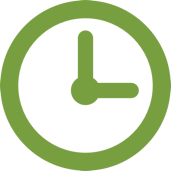 Save Time
Finding and managing a contractor wastes time. We've done the busy work for you! Licensed & Insured
Each TaskEasy contractor must pass a screening and carry insurance.
Customer Reviews
Fantastic job! Thank you so very much!
Second time working on the lawn and so far everything has been taken care of.
After YOU changed the contractor we are very satisfied with the quality of the work performed. This woman does her job very professionally.We would like her to continue to work on our site in the future. Yury Shliapin.
There was a lot of leaves left caked up by gate that were not cleaned.
Just a couple of spots that need to be weed-whacked, but the bulk looks good. I'm happy.
The lawn looks beautiful. Great work!
Great Job!!!! The lawns and the fallen leaves had my property appear abandoned!!!! LOL. It looks so much better!! Thank you!!
Work performed on the yard was great. Only issue was damage to my fence gate.
Wonderful work Looks like a new lawn new house. Service man was precise & polite.
Thorough, Polite, Detailed! Dalton is the BEST LAWN SERVICE MAN we have had in Florida. Thant You
Great work! quick and easy!
He was great and very helpful
Did an amazing and quick job. Would definitely like them to come again next time.
Thanks for the great season, see you next year!
Great job. Respectful of property and cleaned up well.
Contractor did a wonderful job on my lawn!!
Great customer service...service rep informed me they was in route and sent me a email that the job was completed will look forward to doing business with you guys
I will need another cleanup in a few weeks, With all the rain today there are already a lot of leaves down. Can you do this the last week of November?
it looks good. and thank you for not messing with the other side of the yard.
Thanks Invitation Homes always do a great job in every area! Thanks again
Thank you the next cut will be the last cut for the season!
Thank you so much. Great work this year. See you next year.
Great work as usual. Thank you for your service on my lawn.
Always a great job, thanks.
Good job see you in a couple of weeks!
The Contractor has done Excellent Lawn Mowing services for the entire season of 2022.
The contractor is absolutely great
Thanks for the great job!
TaskEasy took a very long time to send someone out, but the contractor who did the work (Joseph Tes) did an absolutely fantastic job. Please pay him well!
TaskEasy took a very long time to send someone out, but the contractor who did the work (Joseph Tes) did an absolutely fantastic job. Please pay him well!
Thank You Very much for your service!!
Please remember to close the gate when done.
Always punctual and professional and does a fantastic job. I wouldn't trade my contractor for anything!
Surprised me with a Wednesday grass cut but still looks good.
They came out fairly quickly and finish my property in no time at all. I was concerned about the yard debris and an downed tree but it didn't seem to faze the contractors at all. Thank you so much for coming out to help me with my yard!!
great job. looks great. but please continue coming on Wed going forward.
Got pushed back from Wed to Saturday
Why TaskEasy
TaskEasy is a unique online ecosystem where property owners and contractors benefit in a win-win relationship. Property owners easily book and manage services online. Contractors are provided with customers, eliminating costly advertising, bidding, and billing.
Learn more about TaskEasy
Already serving all 50 states
Still not sure? Give us a call (800) 518-4461 to talk to a friendly TaskEasy team member.