TaskEasy Quickly Becoming Best Friends with Property Managers
A home exterior services company offers property managers a systematic process to hire pre-screened contractors at a fair market price for virtually any exterior service. This puts lawn care, tree trimming, snow removal and other services on autopilot, which helps properties to show well and preserve their resale or leasing value.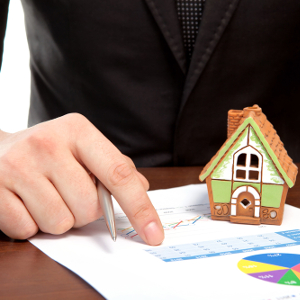 Property managers have a lot on their plates as they handle numerous properties, including lawn care and snow removal. TaskEasy lightens their load by providing access to pre-screened, local contractors who will professionally manage these tasks.
SALT LAKE CITY – August 6, 2014 – Property managers perform a myriad of tasks, including showing properties, inspecting the grounds, collecting monthly fees from tenants, settling complaints, preparing budgets and financial reports, and meeting with owners. Some of the headaches many property managers would love to not have to deal with are caring for the grounds and removing snow. TaskEasy, a home exterior services company, has created a website that makes ordering such services as easy as ordering a product on Amazon.
The aspects of TaskEasy's service that seems to resonate best with property managers are managing multiple properties throughout the U.S. via one website account, working with pre-screened contractors, and having the work guaranteed.
"I am provided the ease and comfort of knowing our vacant properties are being cut professionally by licensed contractors," said Amy Daughterty, property manager for Guaranteed Companies in Columbus, Ohio. "The benefits of having TaskEasy personally seek out contractors for us are priceless and I recommend their services to any property manager, business, or resident that I can."
TaskEasy, with hundreds of contractors nationwide, not only carefully screens each contractor, but also makes sure the customer is completely satisfied with the work before contractors are paid. If property managers are unable to personally visit any property, the contractor will take before-and-after pictures and email them to the property manager.
Other exterior services available to property managers include swimming pool maintenance, landscaping, irrigation system maintenance, and trash removal.
"Finding a reputable contractor that keeps lawns manicured and trees trimmed for a fair market price has turned a lot of property managers onto us," said TaskEasy Co-founder and CTO Joe Turner. "Our business model makes it easy to manage properties, even long distance."
TaskEasy is the first company to apply the collaborative economy model to home exterior services nationwide — much like Uber has done with taxi services.
TaskEasy has performed more than 50,000 lawn mowings since opening for business in April 2013 and is currently adding about 300 new contractors a month.