The Leading Lawn Care Service Provider in the Virginia Beach area

Affordable Pricing

Fast Online Ordering

Satisfaction Guaranteed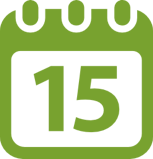 Weekly & Bi-Weekly Plans
Choose the service frequency that meets your budget and lawn care needs.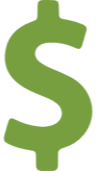 No Price Haggling
No need to haggle over bids. You'll get a fair, set price based on market demands.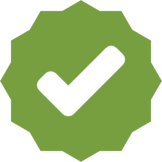 Guaranteed Service
If you aren't completely satisfied, we'll make it right or refund your money.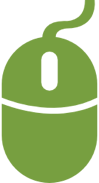 Easy Online Ordering
Buy a variety of tasks easily on one site, just like shopping online.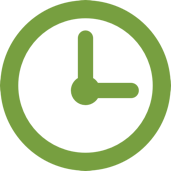 Save Time
Finding and managing a contractor wastes time. We've done the busy work for you! Licensed & Insured
Each TaskEasy contractor must pass a screening and carry insurance.
Virginia Beach, Virginia Local Reviews
I am pleased with the results.. depending on how things go with my usual guy, I may be coming back for scheduled maintenance.. thanks..
Good cutting job. One star down because I had to call in to notify that nobody showed up on scheduled day
Super job as usual. I really do appreciate the service you provide. Thank you so very much.
I have been away from home for several weeks and it has been wonderful not to have to worry about whether my lawn was being mowed. Thanks so much.
looks good, just requesting a few more pictures next time. In particular the back yard.
Thank you for the timeliness of receiving and completing!
Thank you for keeping my lawn in good order.
You guys came sooner than. I expected did a mountain of work and I didn't have to do a thing....bless you. Seriously I'm impressed with how easy and economical this has been.
Thanks for keeping my yard presentable. It means a lot.
Thanks again for a job well done. It is a wonderful thing not to have to worry about whether my lawn will be mowed or not.
Thanks for a job well done.
Thanks Chad. Another job well done.
It is such a relief not to have to worry about whether my lawn is going to be mowed or not. Thanks Chad.
Chad and Nicole of Backwoods Lawn Care & Landscapes did a wonderful job on my yard. It was my plan to cancel my service with taskeasy due to very poor service but I am giving it one more chance because of Chad and Nicole.
Great job hardworking guys here!
Brian and Daniel (hope I spelled the names correctly) did a super job on my yard. Thanks so much.
The contractor that did the work was outstanding. However, taskeasy took over 2 weeks to complete the task and it took multiple phone calls and much effort to get them to complete it. And there was no apologies or discounts given for it taking so long.
It was a job well done... I'm very happy I used your service.
AMAZING CONTRACTOR...Yard looks amazing
I am very impressed with all the pictures and how they are times stamped. This company did a wonderful.
Trimmed & pruned the bush and hedge very nicely.
This is a great system for clearing snow... Parishioners are well pleased!
These guys have been servicing my lawn since this summer with regular mowing. They have always provided great service and the fall leaf clearing service is unsurpassed! Thank you!
work performed satisfactorialy
good job. not home when it was done, but satisfied
staying on top of maintenance
WORK WAS PROPERLY DONE AND IN A TIMELY MANNER. VERY SATISFIED
He did a great job as usual.
contractor did a good job - glad to see it done
Patricia Martinez was great awesome job. And I would definitely recommend her.
It was great coming home to a well cared for yard.
Why TaskEasy
TaskEasy is a unique online ecosystem where property owners and contractors benefit in a win-win relationship. Property owners easily book and manage services online. Contractors are provided with customers, eliminating costly advertising, bidding, and billing.
Learn more about TaskEasy
Weather forecast for Virginia Beach, Virginia
Still not sure? Give us a call (800) 518-4461 to talk to a friendly TaskEasy team member.