The Leading Lawn Care Service Provider in Texas

Affordable Pricing

Fast Online Ordering

Satisfaction Guaranteed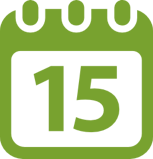 Weekly & Bi-Weekly Plans
Choose the service frequency that meets your budget and lawn care needs.
No Price Haggling
No need to haggle over bids. You'll get a fair, set price based on market demands.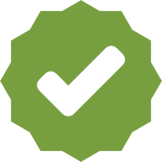 Guaranteed Service
If you aren't completely satisfied, we'll make it right or refund your money.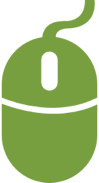 Easy Online Ordering
Buy a variety of tasks easily on one site, just like shopping online.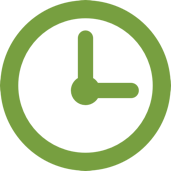 Save Time
Finding and managing a contractor wastes time. We've done the busy work for you! Licensed & Insured
Each TaskEasy contractor must pass a screening and carry insurance.
Reviews in Texas
Thank you very much! ??????
Missed some spots but otherwise ok. Also a lot of grass went into my flower bed. Next time please watch where the grass blows. Thanks.
Excellent and friendly. Highly recommended
Always does a amazing job
Contractors did a good job on the work. Thanks??
Thank you very much!! ???? Have a wonderful weekend!!
Thanks for keeping your schedule
This week the lawn care was excellent. Better than weeks prior.
Thank you for the service.
Cool guy... excellent work!
Contractor came one day ahead of schedule, i.e. Thursday Aug 1 instead of Friday Aug 2. Therefore, I was unable to move my car out of the driveway, and a bench, hose and other things out of the way before he came to mow the yard.
They need to stop breaking the solar lights by front wall pls
He always goes above and beyond
Thanks see if we can stay with same date every two weeks good job.
Thank you very much! Have a beautifully blessed weekend! ????
Excellent work. Am so very pleased.
Overall satisfied with modern day TaskEasy mowing service from administrating, scheduling & execution.
Fast and easy way to have the yard mowed at a moments notice.
Excellent job. Thank you.
Looks great! Thank you very much and have a wonderful weekend!! ????
Greg did a great job! My mother only wants him to do her yard please. She is so happy how her yard looks. Her neighbors are asking who did her yard. Thank You
Good Job Please cut grass shorter next visit
Professional and friendly. Happy with the service.
Our yard looks nice thanks to your hard work.
Lawn was mowed and weed wacked and looked very good.
Excellent service. Did great job.
Approving to cancel account per customer request.
Thank you very much! Have a BEAUTIFUL and BLESSED weekend! ????
Looks good, not as good as usual. The grass clippings were left this time. Usually they are all picked up.
The contractor did a great job cutting the backyard lawn. Great job done.
Need to expand job to include back house and driveway to front gate
I could not have done a better job myself! Best contractor ever!
He was great. Lawn has not looked better. I would like to keep this contractor for my lawn care
Amazing work. Exactly as requested.
Why TaskEasy
TaskEasy is a unique online ecosystem where property owners and contractors benefit in a win-win relationship. Property owners easily book and manage services online. Contractors are provided with customers, eliminating costly advertising, bidding, and billing.
Learn more about TaskEasy
Already serving these Texas cities and more...
Still not sure? Give us a call (800) 518-4461 to talk to a friendly TaskEasy team member.