The Leading Lawn Care Service Provider in Texas

Affordable Pricing

Fast Online Ordering

Satisfaction Guaranteed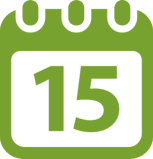 Weekly & Bi-Weekly Plans
Choose the service frequency that meets your budget and lawn care needs.
No Price Haggling
No need to haggle over bids. You'll get a fair, set price based on market demands.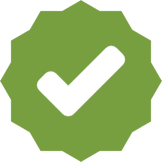 Guaranteed Service
If you aren't completely satisfied, we'll make it right or refund your money.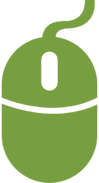 Easy Online Ordering
Buy a variety of tasks easily on one site, just like shopping online.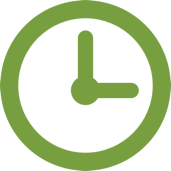 Save Time
Finding and managing a contractor wastes time. We've done the busy work for you! Licensed & Insured
Each TaskEasy contractor must pass a screening and carry insurance.
Reviews in Texas
.Thank you for working so hard to keep our yard looking good and being so efficient.
It looks very good. I am always satisfied with this service.
Great guy! Recommend 10/10
They did more than they had too, they are good.
Mowers took some extra effort to pull weeds in hard to mow places.
Great guys, did a very good job!
These contractors did a great job! They called ahead of time, as we requested, which allowed us to bring the dog in before they arrived. They did a great job on the yard, and they even went above and beyond and brought our recycling bin up.
I asked for my plants that was planted in the back against the house to not be cut down and it still was. It was my lemon tree. Besides that great job.
Great job. Love that work was done quickly and efficiently. Photos are extremely helpful.
Good job. Mowing was good.
More work on the edging by fence next time
Thank You recently had surgery so mobility is limited Thank You for a job well done!!
I'm always very satisfied.
Amazing job!! Appreciate it look forward doing business in the future
See photos on job 87481231
Very easy service! Good work
Looks good to me. I'm completely satisfied.
Trimming was great and so was the yard. Unfortunately, one of my flowers was crushed - probably while the bushes were trimmed.
so much better thank you!
Reliable and fast service!
I am completely satisfied with it, and I congratulate the gentleman because he showed up on the very day he was scheduled and did not have to reschedule.
Was pleasantly surprised and aside from a pile of twigs left it was a good job! Plus this was the first time anyone ever came out to do the yard since we started with "task easy" in fact never saw ya coming cause typically no one ever came out, lol! I tried back in the summer of 2021 and gave up but thanks for still finally getting someone out very nice surprise.
Yes, it looks good. I was concerned about the back, but I'm completely satisfied with it. They do a good job.
next time please make sure the leaves are picked up on the side of the house it was not cleaned
I am in Kentucky at the moment so I can't see what you did, but I've always been satisfied before, so I will trust you.
The line for my sprinkler system was cut
These guys are fantastic and did a wonderfull job!
Excellent job Very fast and neat
Excellent job with our overgrown yard.
Why TaskEasy
TaskEasy is a unique online ecosystem where property owners and contractors benefit in a win-win relationship. Property owners easily book and manage services online. Contractors are provided with customers, eliminating costly advertising, bidding, and billing.
Learn more about TaskEasy
Already serving these Texas cities and more...
Still not sure? Give us a call (800) 518-4461 to talk to a friendly TaskEasy team member.