The Leading Lawn Care Service Provider in the Summerville area

Affordable Pricing

Fast Online Ordering

Satisfaction Guaranteed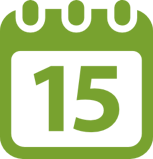 Weekly & Bi-Weekly Plans
Choose the service frequency that meets your budget and lawn care needs.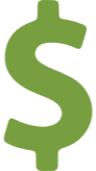 No Price Haggling
No need to haggle over bids. You'll get a fair, set price based on market demands.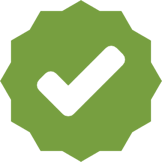 Guaranteed Service
If you aren't completely satisfied, we'll make it right or refund your money.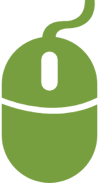 Easy Online Ordering
Buy a variety of tasks easily on one site, just like shopping online.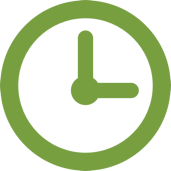 Save Time
Finding and managing a contractor wastes time. We've done the busy work for you! Licensed & Insured
Each TaskEasy contractor must pass a screening and carry insurance.
Summerville, South Carolina Local Reviews
Josh always does a great job
good job as always, keep it up!
It looks nice, it appears a lot of rain has visited this season.
Beautiful. Looks like there's been a lot of rain in the area grass is looking much greener. Thank You.
Looks good. Pictures are good, please continue to display the before and after lawn shots up to the house as you have done to prevent any potential accusations of damages to the premises be attributed to the lawn service rather than the tenant. Also, any questions asked by tenant should be directed to the property management solely. Again thank you for your hard work.
It Looks really good, I truly appreciate the clear photos of not only the lawn, but close shots of the sides of the residence all the way up to the home itself. Great work.
Looks fantastic thank you!!!
Please stop rescheduling.
Contractor did a great job as usual
Contractor did an excellent job.
I still will never go through anyone else
As always he did an amazing job.
Very helpful and did an awesome job! Only issue I had are the 2 oil spots on the driveway left by the vehicle.
Perfect for the job!!! That's what I call service.
Great job as always and cleaned up all the hurricane debris.
Missed 1 spot *hole with grass* & string trim along hedge.
Good work done on my lawn. However, price seems a little high for such a small amount of grass to cut in my opinion
The contractor is very reliable and always does such a wonderful job.
GREAT JOB, Good Clear Pixs of the finished job, Love these Guys!
Excellent job. Charlie worked hard to clean up a tough yard on this formerly foreclosed property.
Looks Great, I really appreciate your hard work.
This was our first time using this service, it was flawless, and the contractor was professional and did a phenomenal job. I was amazed at the amount of detail, the edging looks great and our yard looks better than ever.
Great job - quick and professional!
I am satisfied with the job that was done.
Why TaskEasy
TaskEasy is a unique online ecosystem where property owners and contractors benefit in a win-win relationship. Property owners easily book and manage services online. Contractors are provided with customers, eliminating costly advertising, bidding, and billing.
Learn more about TaskEasy
Weather forecast for Summerville, South Carolina
Still not sure? Give us a call (800) 518-4461 to talk to a friendly TaskEasy team member.