The Leading Lawn Care Service Provider in South Carolina

Affordable Pricing

Fast Online Ordering

Satisfaction Guaranteed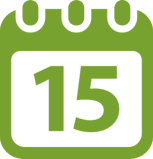 Weekly & Bi-Weekly Plans
Choose the service frequency that meets your budget and lawn care needs.
No Price Haggling
No need to haggle over bids. You'll get a fair, set price based on market demands.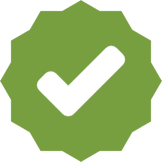 Guaranteed Service
If you aren't completely satisfied, we'll make it right or refund your money.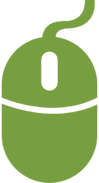 Easy Online Ordering
Buy a variety of tasks easily on one site, just like shopping online.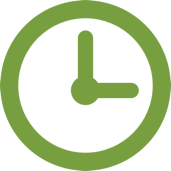 Save Time
Finding and managing a contractor wastes time. We've done the busy work for you! Licensed & Insured
Each TaskEasy contractor must pass a screening and carry insurance.
Reviews in South Carolina
Everything is as expected
Scott always does an excellent job!
Looks AMAZING! Thank you so much!!
Yard was well taken care of and I felt for a one man job the amount of time and effort put in was great burden off our plate. Thanks again.
Contractor did an awesome job in providing what I requested and took the pics necessary to display this. Keep up the great work. Thank you.
Please adjust height and allow grass to grow taller. 2 or 3 inches tall ok. Please do not cut too short. Thank you.
Excellent job on the lawn.
Excellent, sharp edging, short grass, weeds around bushes taken care of. Overgrown area kind of taken care of, it extends into my neighbors yard so hard to tell where the border is, but it was at least cut straight.
Please schedule Ferguson EVERY TIME!!
My contractor did a great job, especially with the edging. I am very satisfied. Thank you!
Great service. Very professional.
On time and did superb job
Thank you so much! My yard looks great!
The best! I never have to worry or even think about the work getting done timely, professionally, and above and beyond expectations every time.
Only thing I would complain about is that there is still a huge amount of leaves left under the bushes, which was the main concern of the landlord I rent from. So I will have to go back and do that part myself now. And I had a lawn gnome on my porch that I just bought recently and now a piece is snapped off of it. Other than those two things, everything looks great and I didn't have to spend 2 days raking my yard in the cold. Worth it. Thank you for the service, it looks great to me despite the landlord being super picky.
Good work. Fast and thorough
Good job. Great first experience. Thank You ! My parents were happy with the work completed.
Beautiful job! Thank you so much!
Can I get the same contractor for future orders ?
Great job, especially edging
This contractor has turned a fairly shabby yard into one that can be argued to be the best looking in the neighborhood. He actively looks for details that need attention and consults with the homeowner. I'd give 20 stars if it would let me.
Did a great job today. I would have liked to talk to them before the work was started
Did a great job today. I would have liked to talk to them before the work was started
Amazing work alway on point!
Why TaskEasy
TaskEasy is a unique online ecosystem where property owners and contractors benefit in a win-win relationship. Property owners easily book and manage services online. Contractors are provided with customers, eliminating costly advertising, bidding, and billing.
Learn more about TaskEasy
Already serving these South Carolina cities and more...
Still not sure? Give us a call (800) 518-4461 to talk to a friendly TaskEasy team member.