The Leading Lawn Care Service Provider in Oregon

Affordable Pricing

Fast Online Ordering

Satisfaction Guaranteed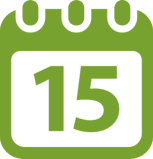 Weekly & Bi-Weekly Plans
Choose the service frequency that meets your budget and lawn care needs.
No Price Haggling
No need to haggle over bids. You'll get a fair, set price based on market demands.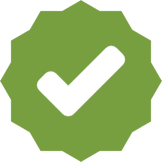 Guaranteed Service
If you aren't completely satisfied, we'll make it right or refund your money.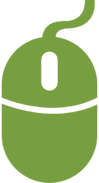 Easy Online Ordering
Buy a variety of tasks easily on one site, just like shopping online.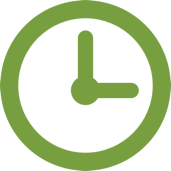 Save Time
Finding and managing a contractor wastes time. We've done the busy work for you! Licensed & Insured
Each TaskEasy contractor must pass a screening and carry insurance.
Reviews in Oregon
Was very good! Thank you.
Very nice person. Lawn was overgrown and he did a good job.
Looks much better, but it took forever to get this done!
Went shorter like we asked but still left a few tall areas, some areas were missed.
Super happy to have these two on a routine to take care of our yard. They are thorough and efficient. Plus, they are careful to differentiate between budding flowers and weeds, so my flowers don't get chopped.
Great job, looks fantastic.
They should include edging on the front yard and kill off weeds in the flower beds and landscaped areas.
My overgrown yard looks great!
Looks amazing thank you...
My contractor Brent does a great job on my yard. I'm happy to have him back for another season!
Awesome job!! Thanks so much
Great Fall clean-up. The yard looks great!
Very pleased every time! Thank you!
Thx very much for getting someone to come out !! She did a great job !
Beautiful job! Thank you, we couldn't be more pleased!
The job was done perfectly for a very reasonable price.
Great job! Super friendly and helpful!!
Amazing and excellent work! I couldn't be more pleased with Willamette Landscape Services! Thank you so much!
Please blow off doorways!
Work was done quickly and professionally. Thank you for your attention to detail.
Great job. Very professional. Made sure I was okay with weed removal option before moving forward. Yard looks great.
Looks nice. Could be a little shorter.
The contractor was professional and thorough. My yard looks wonderful. My previous service was the definition of subpar; now I have seen the results of a professional service, I will not be going back. Thank you.
This contractor does a fabulous job! Very thorough - Thanks!
Great job as always. Very reasonable. Cost leaves room for other needed services.
Very satisfied with the work.
He was very kind, and did an excellent job!
Excellent job as always! :)
Cory did an awesome job for this old vet. Thank you for this service.
looks awesome, thank you!
Thanks for the good work!
I haven't even been home yet, but just based on the pictures, they did an incredible job and went way beyond my expectations.
Friendly and helpful! Everything looks good!
Excellent work as usual! Thank you! :)
I've never been around when our contractor comes out to take care of the lawn but when I get home in the evening and see it after it has been done.....it makes the end of my day so much better!!! It puts a smile on my face to see how beautiful my lawn is!!!! Thank you!!!
The contractor not only cut our grass and edged it perfectly, but also took time to trim all the messy bushes and tree branches.
exceptional work as always! Thank you! :)
Thank you, you really helped my mom out. She's not able to mow the lawn anymore so she was so happy when the team showed up and took care of everything.
not well trimmed around the front proch
Yard looked great! There were little bits that were still long but considering how long our lawn was before, it's totally cool.
Exceptional! So appreciate them.
Quick, kind, and competent...will work with them again!
Why TaskEasy
TaskEasy is a unique online ecosystem where property owners and contractors benefit in a win-win relationship. Property owners easily book and manage services online. Contractors are provided with customers, eliminating costly advertising, bidding, and billing.
Learn more about TaskEasy
Already serving these Oregon cities and more...
Still not sure? Give us a call (800) 518-4461 to talk to a friendly TaskEasy team member.