The Leading Lawn Care Service Provider in Ohio

Affordable Pricing

Fast Online Ordering

Satisfaction Guaranteed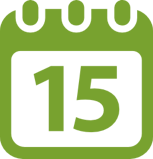 Weekly & Bi-Weekly Plans
Choose the service frequency that meets your budget and lawn care needs.
No Price Haggling
No need to haggle over bids. You'll get a fair, set price based on market demands.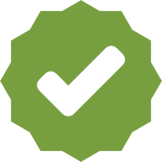 Guaranteed Service
If you aren't completely satisfied, we'll make it right or refund your money.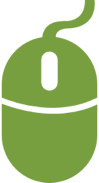 Easy Online Ordering
Buy a variety of tasks easily on one site, just like shopping online.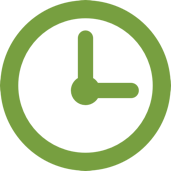 Save Time
Finding and managing a contractor wastes time. We've done the busy work for you! Licensed & Insured
Each TaskEasy contractor must pass a screening and carry insurance.
Reviews in Ohio
Thank you, it looks great!
These guys always do a superb job! They pick up my dog's frisbees, and reel up my dog's lead and then cut the grass and do the trimming. They are polite and professional.
Thank you for the wonderful contractor. I appreciate the work they have done !!
I really appreciate that they offered and took away a small pile of weeds I pulled while waiting for a contractor to come by.
Looks great, thank you so much!
Thanks so much for working us in!
Alan is doing a very nice professional looking job! Thank you!
Great worker and completed an excellent job
My contractor always does a good job. Since I added the flowerbeds I am a very happy customer.
They did an excellent Job! Thank You So Much for making the yard look good!
The lawn always looks great! The edges are clean and nothing on the drive or walkway.
Please close the gate t our backyard when done
Great work! Took their time unlike the company the week before. Grass is even and looks good.
Awesome work! Thank you so much!
Great Job!! This is my second season with them and NO complaints!
These guys do a great job. My yard is not an easy one to do but they never disappoint me
Even when it is raining my yard ends up looking great. After adding the flower beds to my job (which were in terrible shape) he did a great job. This year I found out that getting older has limited my ability to do much with my hard so having this service means alot to me.
Looks wonderful! I didn't know what to expect but I'm impressed. Thanks!
Please pass along that I'm very happy with my service. I was a bit annoyed at the time, but I get it. So much rain to navigate.
Fantastic!!! Great job!!!
My lawn always looks good
I have someone that is doing the job that l am satisfied with. I would definitely like to keep the contractor l have for the future if possible.
great job,nice young man,thanks, would always want him for the service care of our yard
I am so happy this finally got done!
The yard always looks great.
Great job! For all services moving forward, please ensure that you pick up and remove grass clippings from the property. If additional funds are needed to remove the clippings, please call TaskEasy at 1-800-518-4461.
Overall happy with mowing. Weed eater by and around mail box needs to improve.
They are reliable and do a great job!
I WAS PROMISED a phone call from TaskEZ with an explanation as to WHY MY CONTRACTOR that cuts my lawn, did not for almost 4 weeks (normal interval 2 weeks). I would still like to know what happened. Also, my lawn was very thick and long thanks to heavy rainfall and when cut today, my lawn has some substantial residual cut grass left behind. I think my contractor is a good one and a good guy. I would like to know what happened as to why my contractor missed my lawn for an extended time. Thx.
Thank You, appreciate services!!
I've had mixed luck this year with my services. This contractor did an excellent job! Very pleased!
they came and mowed all areas the first time, we do not have an easy yard to figure out either. we will continue service. next time i hope they will get some of the longer blades left on the edges but overall not bad.
Company did a fabulous job! Very satisfied with their work!
Would like to have or keep this contractor for next season if possible. Very satisfied so far with his work.
awesome job...thank you so much!!
Would have liked for grass to be cut shorter but preformed a excellent job and clean up.
They did a very nice job. Thank you so much.
I am just so thankful for the lawn mowing service. Our lawnmower was broken and I know it looked a disaster, but the person who came did a wonderful job. Thank you so much for your service!
Brian did a great job and was very professional.
best job ever look beautiful
my only complaint is that the weeds were not pulled in the back garden.
Why TaskEasy
TaskEasy is a unique online ecosystem where property owners and contractors benefit in a win-win relationship. Property owners easily book and manage services online. Contractors are provided with customers, eliminating costly advertising, bidding, and billing.
Learn more about TaskEasy
Already serving these Ohio cities and more...
Still not sure? Give us a call (800) 518-4461 to talk to a friendly TaskEasy team member.