The Leading Lawn Care Service Provider in Georgia

Affordable Pricing

Fast Online Ordering

Satisfaction Guaranteed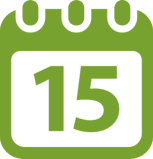 Weekly & Bi-Weekly Plans
Choose the service frequency that meets your budget and lawn care needs.
No Price Haggling
No need to haggle over bids. You'll get a fair, set price based on market demands.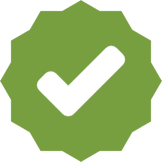 Guaranteed Service
If you aren't completely satisfied, we'll make it right or refund your money.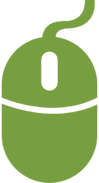 Easy Online Ordering
Buy a variety of tasks easily on one site, just like shopping online.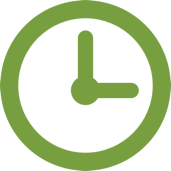 Save Time
Finding and managing a contractor wastes time. We've done the busy work for you! Licensed & Insured
Each TaskEasy contractor must pass a screening and carry insurance.
Reviews in Georgia
Thank you so much for everything! This contractor was amazing and the work they did was exceptional. Thank you again!
The service was good but it was delayed and rescheduled about 5 times before someone actually came here
Very awesome job and quick
I did approve. but it looks leaf remaining. i will change service.
Contractor did a wonderful job!!
There was a lot of leaves left caked up by gate that were not cleaned.
Great Job!!!! The lawns and the fallen leaves had my property appear abandoned!!!! LOL. It looks so much better!! Thank you!!
Contractor did a wonderful job on my lawn!!
The contractor is absolutely great
Contractor did a great job!!
They should come all the time.
They do an awesome job everytime
Great Job and attention to detail!!
Great work, clean and fast job
Very pleased. Thanks again.
Great job, I would like this contractor to do my lawn every week
Amazing job!! One of the best!
Excellent work and friendly workers!
Even though it is wet outside I really appreciate your efforts in helping the customer.
Finally my yard is serviced properly thank yu!!!
Great work. Done in under an hour.
Great guys did a great job!
Thank you! How can you post a tip on the App?
The contractor did an excellent job today. 5 stars
Joe is Exceptional!!! Always does a superb job and very efficient.
Joshua did a WONDERFUL JOB, AND HE IS ONLY PERSON I WANT TO CUT MY GRASS
Excellent Job! Awesome Customer Service!!
Please make sure you are cutting down the grass on the side where the fence is as low as possible. In addition, please don't ride the lawnmower on my driveway as there are grass marks still on it now.
Service was outside of the Aug 2 - Aug 6 completion date, which I'm not happy about, but they did a Great Job.
Joe Gaylor did an AMAZING Job!! I want to request him for service EVERY TIME!!!
Great Job excellent servicesIII
Please make sure you do better with the edges of my yard, in addition a bag that was closed was open with wipes and left all over my grass and sidewalk!
Looks decent but the grass could be lower.
Exceptional job as always!
Very clean work- happy with job
Looks great a always! We really appreciate the service
Why TaskEasy
TaskEasy is a unique online ecosystem where property owners and contractors benefit in a win-win relationship. Property owners easily book and manage services online. Contractors are provided with customers, eliminating costly advertising, bidding, and billing.
Learn more about TaskEasy
Already serving these Georgia cities and more...
Still not sure? Give us a call (800) 518-4461 to talk to a friendly TaskEasy team member.