The Leading Lawn Care Service Provider in Georgia

Affordable Pricing

Fast Online Ordering

Satisfaction Guaranteed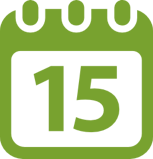 Weekly & Bi-Weekly Plans
Choose the service frequency that meets your budget and lawn care needs.
No Price Haggling
No need to haggle over bids. You'll get a fair, set price based on market demands.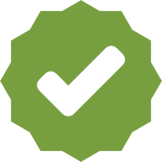 Guaranteed Service
If you aren't completely satisfied, we'll make it right or refund your money.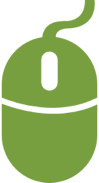 Easy Online Ordering
Buy a variety of tasks easily on one site, just like shopping online.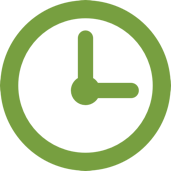 Save Time
Finding and managing a contractor wastes time. We've done the busy work for you! Licensed & Insured
Each TaskEasy contractor must pass a screening and carry insurance.
Reviews in Georgia
Excellent work. Well done.
Hands down the best contractor that's come out since I've been with Taskeasy. Shot out to the owner Brandon of Turf Worx.
I received an email and a voicemail saying I shouldn't use my sprinkler system prior to cutting. I did not. It rained.
They do great work on this tough hill.
Much better this time! Thanks. Next time please include more of the backyard in the pictures that way I have a better visual of the completed work, like using the trimmer on hard to reach areas.
I only got the before picture of the front yard, not the after.
Great service! I appreciated the phone call to confirm the scope of work expected.
Contractors did a fantastic job. Will totally recommend taskeasy to my friends and coworkers.
Does a good job. Is obviously a hard worker. Wants you to be pleased with his work.
They did a great job--yard looks great but it happened 3 days after scheduled date
The best crew ever! Really did a fantastic job, took more care than any other. And, the guy with the weed whacker looked like a yard ninja -- totally cool.
I cannot tell the difference in the height of the grass in the back yard...on the before and after pictures. Please take pictures that depict the difference. The yard measurements for the backyard are incorrect. Thanks!
Awesome platform and service
They even cleaned off my front door stoop and welcome mat!!
Contractor came back and raked up (most) cut grass piles; blew leaves from under magnolia tree and mulched with mower; blew debris off walkway/front porch; mulched leaves and debris left in front yard.
Excellent job. Everything was done as should be and it looks great!
looks great-- very professional!
Excellent Work. Well Done.
Great work and very professional.
Always looks great when they are done!
Does a great job each time. Very thorough.
Fast, and efficient. A great job!
Great job!! Thanks so much.
Great job on my yard. I'm hoping for a continuous good business
Fantastic job. Could not have been happier!
Wow! You are a REAL LIFE SAVER!!!!
The crew did an excellent job was very thorough no complaints!
Very Satisfied with service!
Ms.Kim Always does a professional an excellent job and she's nice and sweet I'm going to always want to use Ms.Kim to do our lawn
My yard looks better than all my neighbors!
They did a good job, only complaint is that they were a day late, but they came and got the job done, so it's good enough for me.
Why TaskEasy
TaskEasy is a unique online ecosystem where property owners and contractors benefit in a win-win relationship. Property owners easily book and manage services online. Contractors are provided with customers, eliminating costly advertising, bidding, and billing.
Learn more about TaskEasy
Already serving these Georgia cities and more...
Still not sure? Give us a call (800) 518-4461 to talk to a friendly TaskEasy team member.