The Leading Lawn Care Service Provider in Florida

Affordable Pricing

Fast Online Ordering

Satisfaction Guaranteed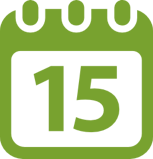 Weekly & Bi-Weekly Plans
Choose the service frequency that meets your budget and lawn care needs.
No Price Haggling
No need to haggle over bids. You'll get a fair, set price based on market demands.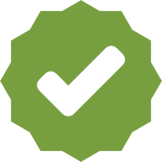 Guaranteed Service
If you aren't completely satisfied, we'll make it right or refund your money.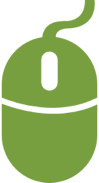 Easy Online Ordering
Buy a variety of tasks easily on one site, just like shopping online.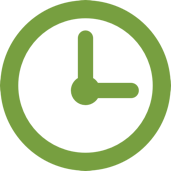 Save Time
Finding and managing a contractor wastes time. We've done the busy work for you! Licensed & Insured
Each TaskEasy contractor must pass a screening and carry insurance.
Reviews in Florida
Great job and men doing a good job !!!
Awesome...another job well done. Thank you
Thank you for the excellent work
Excellent service from Jeff!
Always professional work, looks fantastic!
...try to use the same contractor (or similar) next time... ('will initiate new -same- task +/- early Oct.)
Thank you very much! Have a good weekend.
Second time, nice service!
Really was "task easy". The mowing task was in a different state from where we live, so it was great to find someone to mow for a reasonable price. And they had to discern property boundaries of vacant land, which isn't easy. Appreciate the various before and after pictures.
Awesome job!!!!! and thank you so very much ( words that goes without saying) to you and your staff for dedication, dependable that you show towards your customers.
Thank you, very thorough job!
Well done. Lawn is cut the right length. The white fence is still white. (The previous guy nicked several holes into the fence, as well.) Everything looks clean and trimmed nicely. Much better. The area around the house (side & back) gets missed depending on the growth of the ground cover. Next time to trim ground cover around side & back of house so ground cover is not climbing the exterior walls of house. Thank you.
Roger did a great job. The yard looks so much better than it did before he came today.
Looks great! Really appreciate it! Thank you!
Awesome job. Very professional.
Quality, timely work. Will use again.
The contractors did an amazing job. Thanks guys
Greatly apprciate that they provided a date for service and sent commit before showing up, and unlike other services, actually showed up when scheduled. The work was done quickly and with no fuss, results were good.
Lawn looks good!! They came and completed it one day early!!!
Once again your contractor did a great job. I was a little unhappy that the job was rescheduled 4 times but overall I'm very, very happy with the service. Thank you and I will be using Taskeasy again in the future.
Charlie continues to make our home look great!
Contractor followed directions and respected requests. Hard to find those practices now.
Lawn looks great. Excellent work
well done. grass didn't really need cut yet though
Contractor pleasant. Done fast and gone, easy.
Absolutely great work! Will hire again.
First time customer & loved the service!
Awesome job as always .......... Thank you!!!!!!
Great work, professional and reasonably priced
Always does an excellent job, looks great ????
It was a resl mess, and they fixxed it up nice.
Why TaskEasy
TaskEasy is a unique online ecosystem where property owners and contractors benefit in a win-win relationship. Property owners easily book and manage services online. Contractors are provided with customers, eliminating costly advertising, bidding, and billing.
Learn more about TaskEasy
Already serving these Florida cities and more...
Still not sure? Give us a call (800) 518-4461 to talk to a friendly TaskEasy team member.