Start the summer off with a boom!

Affordable Pricing

Fast Online Ordering

Satisfaction Guaranteed
Declare your Independence from Lawn Mowing
This Independence Day take your freedom back when it comes to lawn mowing. Order lawn mowing from TaskEasy and get a qualified contractor for weekly or bi-weekly services and spend your summer doing what you love with your family.

Go on Vacation
Planning your summer vacation? We can help! TaskEasy can mow your lawn while you're away.

Host a BBQ
This red, white, and blue, make your friends and family green with envy by signing up for lawn service with TaskEasy before your 4th of July BBQ

Watch Fireworks
Fireworks, family, friends, and a freshly cut lawn. Have them all when you use TaskEasy's guaranteed service this 4th of July!

Have a Picnic
Take your family on a picnic while you let our qualified contractors take care of the lawn.

Visit the Park
Having a TaskEasy contractor do your yard work gives you the quality time you deserve to take your family to the park.

See a Movie
Summer's the time for the Blockbuster movies! Take the weekend off mowing the lawn and order lawn mowing from TaskEasy.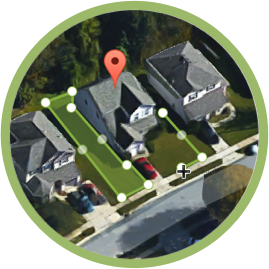 We make Lawn Mowing easy

Outline Lawn
We use GPS data to allow you to enter your address and outline your lawn with our handy tracing tool. With your tracing, we can determine the square footage of your lawn to get you a fair price.
See Your Price
Choose your mowing frequency and select the mowing package to meet your needs. Once you've selected the best plan for you, we'll provide you with full pricing details before checkout.
Secure Checkout
Complete your order by securely checking out. After we process your order, we'll assign you to one of our trusted and rated contractors while keeping you in the loop every step of the way.